Despite the growing adoption of digital communication channels and the shifting communication preferences, the phone remains one of the most preferred channels to connect with businesses for a considerable number of consumers across all age groups. In fact, a Salesforce study revealed that 59% of consumers prefer making a phone call to engage with a company. That means call centers – even though they are constantly evolving – are here to stay.
Following our previous post on How to Start a Call Center Business, in this blog, we'll talk in more detail about what equipment and software tools are needed to run a call center.
What Equipment is Needed to Run a Call Center?
On-premises hardware
Though more and more businesses and organizations are moving their call center operations to the cloud, accounting for the rapid growth of the cloud contact center software market, many businesses still opt for traditional on-premises call centers. If you're looking to deploy your call center in-house, i.e., at your own location, that will require a larger upfront investment, not to mention the time it typically takes to set up an on-premises call center compared to implementing a hosted contact center or a cloud-based call center solution. That being said, you will need to have the following hardware and equipment:
A Private Branch Exchange (PBX) or IP-PBX system for making and receiving phone calls
Dedicated servers to host databases and call center software
Adequate storage, data backup, and disaster recovery solutions
Power backup solutions to ensure business continuity during power outages
Office equipment
Unless you are setting up an entirely remote call center, with all the agents working from their own locations, you'll obviously need an office space and all the office equipment and supplies to ensure a productive and efficient call center environment for your call center agents. That includes desks, ergonomic chairs, other office furniture, office supplies, adequate lighting, and a high-quality climate control and air conditioning system to maintain a comfortable workspace.
Computers and headsets
Getting back to basics, whether agents will work at your office location or remotely, they will need computers (laptops or desktops) to access call center software and handle inbound/ outbound customer calls and headsets. Ideally, headsets should come with noise-canceling features to ensure agents aren't distracted by background noise and can communicate clearly with customers.
Internet connection
As modern call centers rely on VoIP telephony to handle calls rather than analog phone lines, having a high-speed, stable internet connection is a must-have requirement. However, unlike standard office broadband, the type of connection required to run a call center has some specific requirements that will vary based on the number of agents that will be using your call center system and broadband types available in your location. Whatever the case, it's important to remember that the quality of your internet connection will ultimately impact the quality of your customer interactions.
What Software Tools are Needed to Run a Call Center?
Let's now take a closer look at the top call center tools and call center software features and capabilities that will enable your agents to handle inbound and outbound calls, engage prospects, and resolve customer issues effectively:
Automatic Call Distribution (ACD)
Automatic Call Distribution (ACD), also known as an automatic call distributor system, is the backbone of any call center software. ACD is responsible for routing inbound calls to available agents based on predefined call routing rules, enabling call centers to handle inbound call volume in a quick and efficient way. When phone calls are coming in, an ACD system identifies callers' needs based on Caller ID, the number dialed, or IVR inputs and directs each call to appropriate departments, teams, or agents. Along with call routing and IVR, ACD is critical to efficient inbound call management.
Interactive Voice Response (IVR)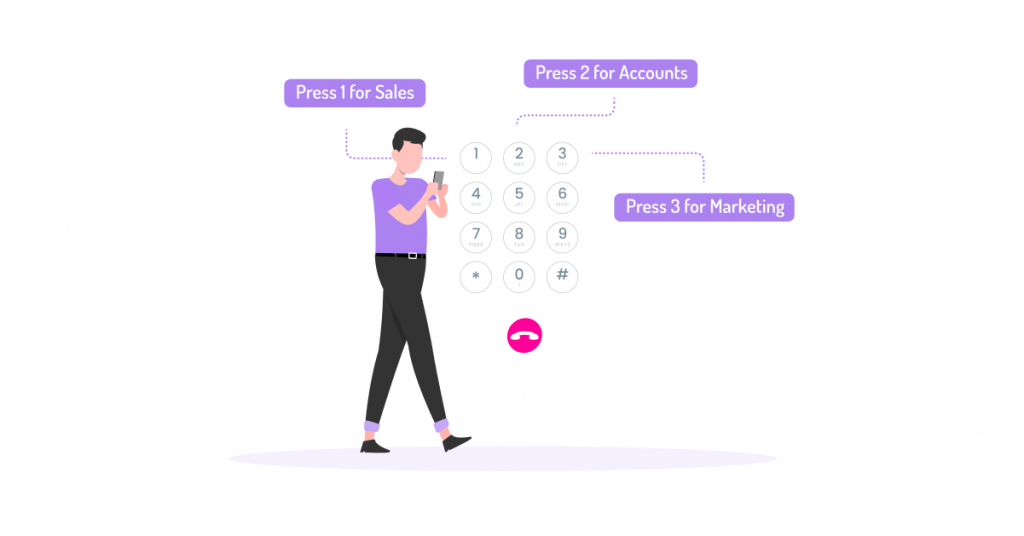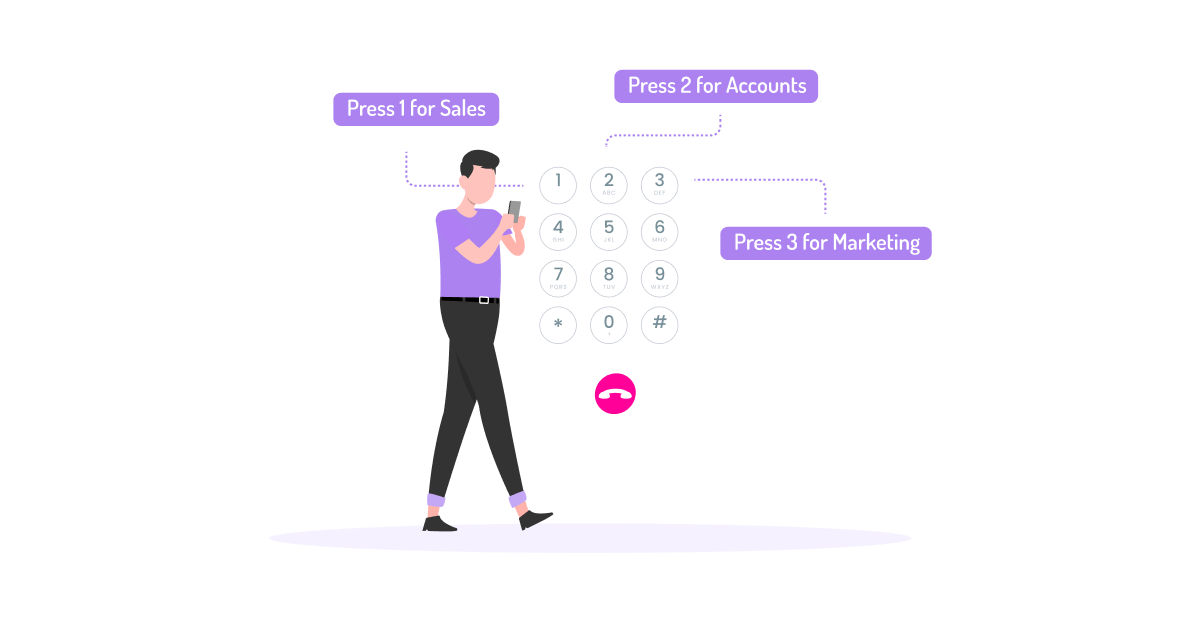 Interactive Voice Response (IVR) is an automated telephony technology that enables more efficient call routing in call centers by capturing a caller's intent and preferences through an IVR menu. An Interactive Voice Response system allows callers to interact with an IVR menu via voice or keypad inputs, which helps gather additional information about callers, such as the nature of their query or preferred language of communication.
This is a great way of segmenting customers and directing them to the right agents. Besides that, IVR self-service menus can help you handle increasing call volumes without putting additional workload on your customer service team by allowing callers to get information or resolve issues independently (e.g., checking account balance or order status, etc.).
Call routing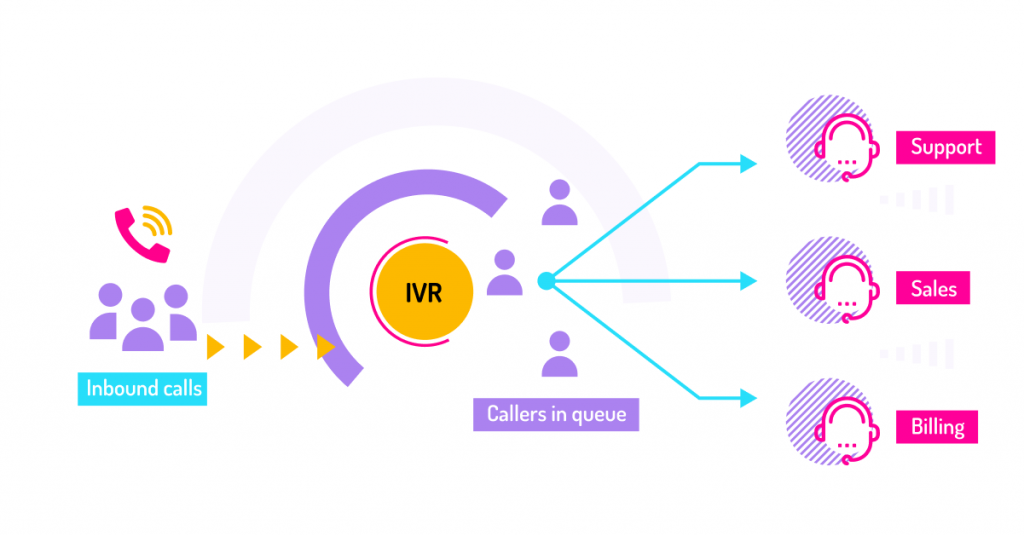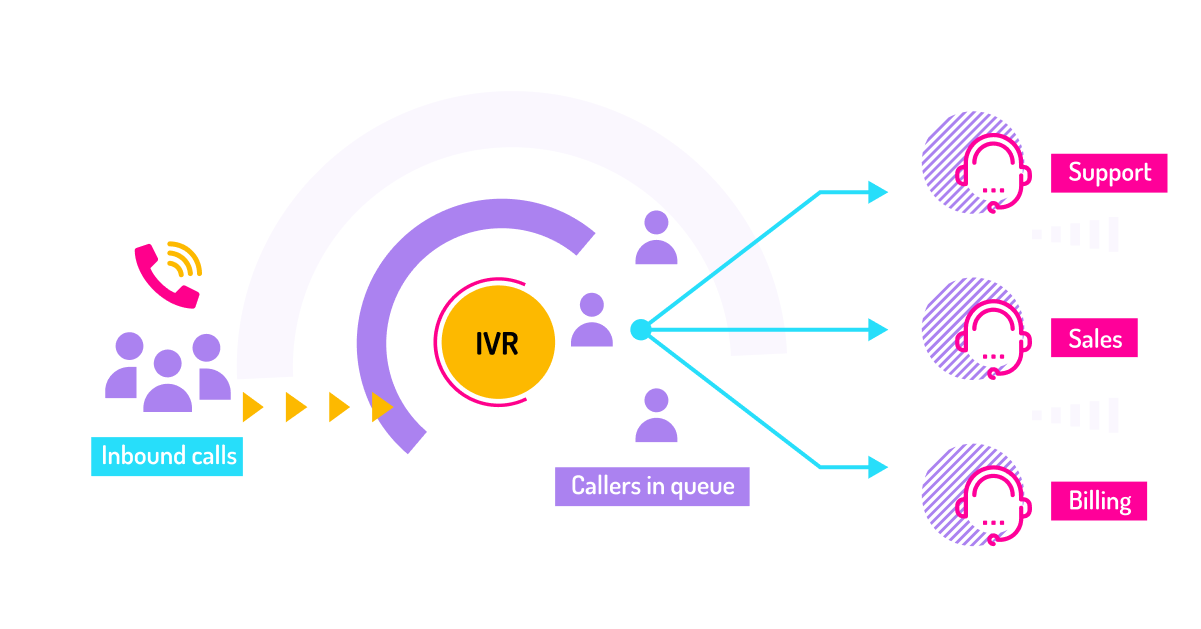 Call routing is an essential call management feature of call center systems that allows routing incoming calls to the best-suited teams or agents based on certain predefined routing rules. E.g., with skill-based routing, inbound calls are routed to reps with the most relevant skills and expertise required to handle specific issues. An efficient call routing strategy ensures that customer interactions are handled quickly and efficiently, enabling call centers to improve the overall customer experience and contributing to improved First Call Resolution (FCR), reduced Average Handle Time (AHT), and increased Customer Satisfaction (CSAT) score.
Call queue management
Call queue management capabilities of call center software systems allow for handling high call volumes, which is a common reality of inbound call centers. When calls are coming in, and no agents are available to handle them immediately, call queue management systems organize them in virtual queues and assign these queues to appropriate teams or agents. It could be based on the order in which calls came in, the type of inquiry, the caller's status (e.g., higher-priority customers can be pushed to the front of the queue), or any other factor.
And what's more, with a queue callback feature available, callers can simply opt for receiving a return call from an agent when their turn in the queue arrives without having to waste this time on hold, which could become a major source of frustration for callers. Unsurprisingly, a survey by Software Advice found that nearly two-thirds of the surveyed consumers (63%) favor a callback over waiting on hold, while over 60% feel that even one minute of hold time is too much for them.
Call recording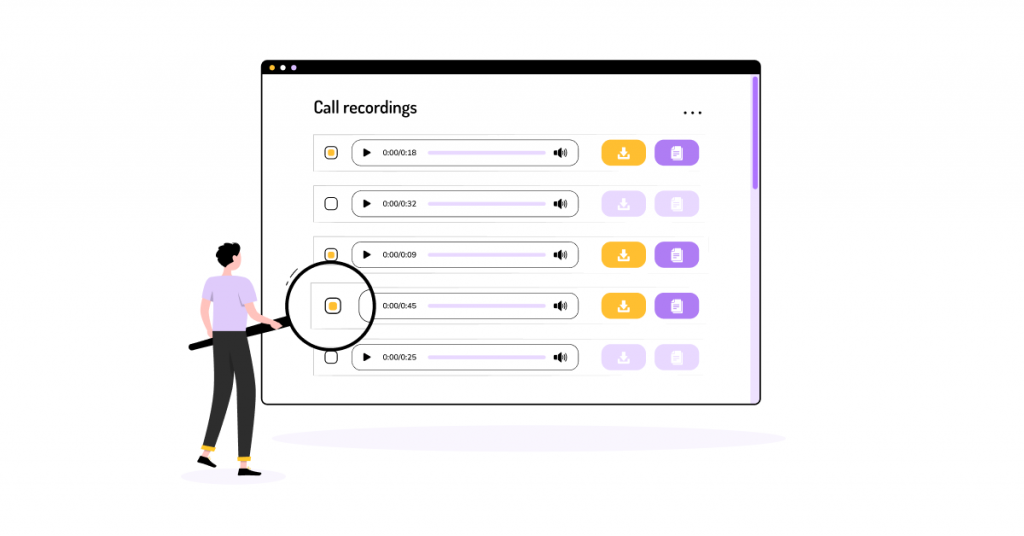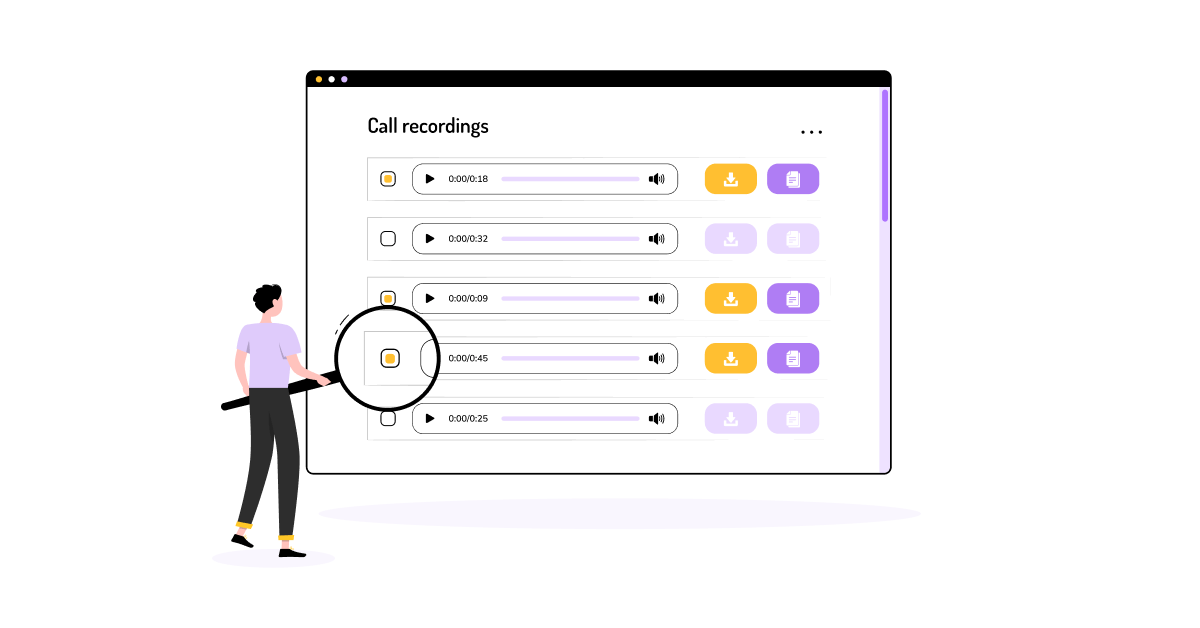 Call recording software is one of the must-have call center tools for both inbound and outbound call centers. Luckily, most call center software providers offer it as a basic built-in functionality of their systems. Apart from meeting compliance regulations, call recording is a powerful tool for training call center agents.
By playing back call recordings, managers can uncover agent knowledge gaps and training needs and offer tailored training to improve team performance and service quality delivered to customers. The best part, by reviewing recorded interactions of seasoned team members, newly hired reps can get up to speed much faster.
Real-time call monitoring
Real-time call monitoring software is a vital call center tool managers rely on to enable efficient compliance monitoring, call quality monitoring, and agent performance monitoring. But not only does it allow you to silently monitor live calls as they are happening. Real-time call monitoring features like call whispering and call barging enable managers and supervisors to actively participate in live conversations, whenever it's required.
E.g., with call whispering, a supervisor can talk to a struggling agent on call without the customer knowing and hearing anything and advise them on how to best handle the interaction. And again, that's an invaluable tool to assist and train new hires who are just starting out and may still feel insecure when interacting with customers.
Speech analytics software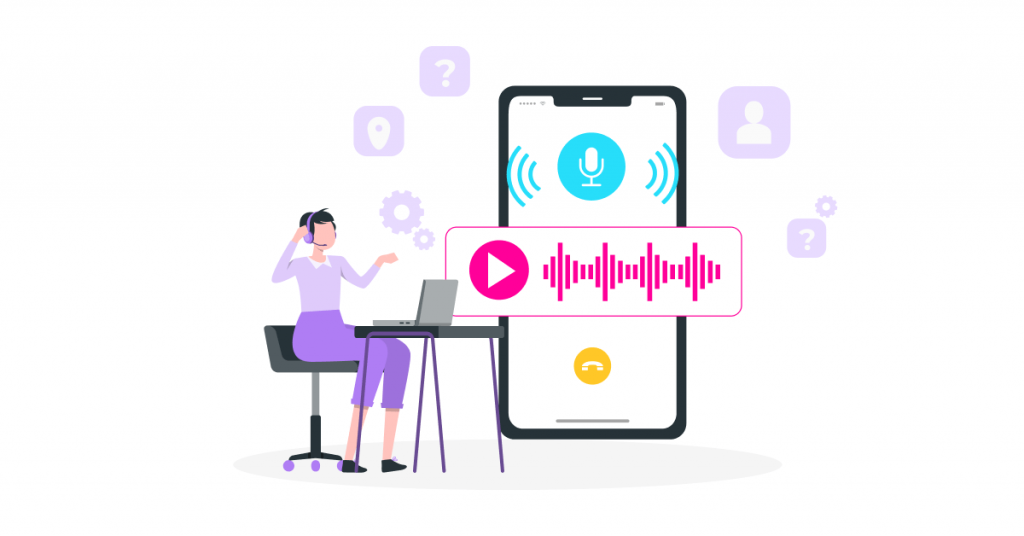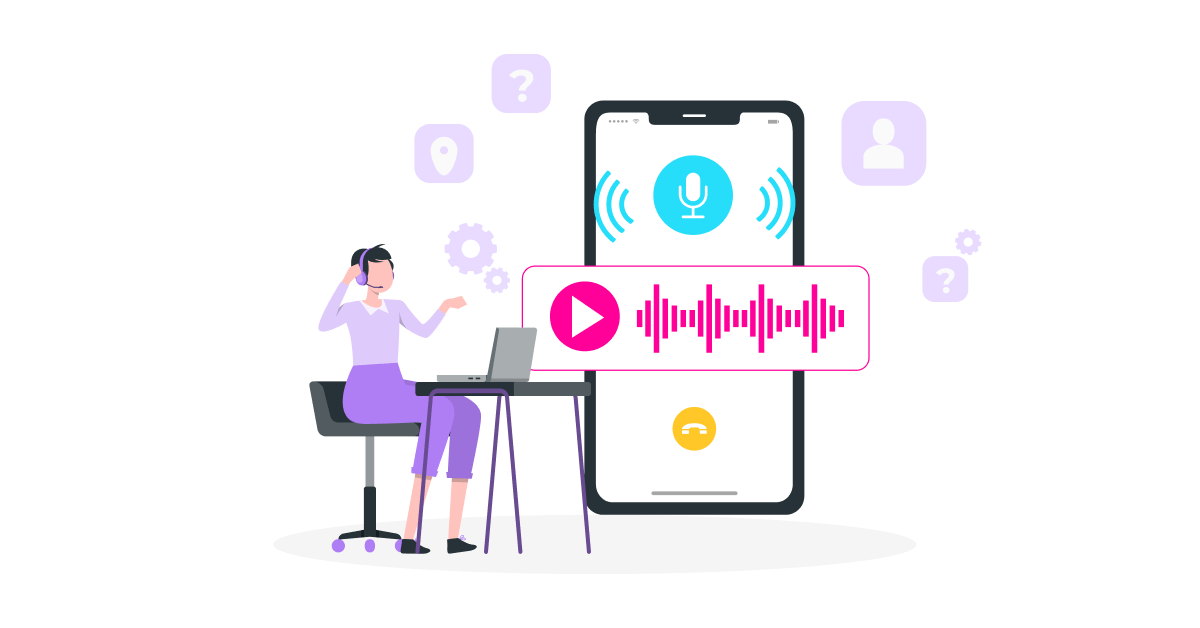 Speech analytics software solutions are advanced call center tools that leverage Artificial Intelligence, speech recognition, and Natural Language Processing technologies to capture actionable insights from human speech and use them to improve customer interactions and agent performance. Head over to 'Speech Analytics in Call Centers: Unlocking the Potential of Voice Data' for a more in-depth overview of the benefits and use cases of speech analytics in the contact center environment. Preventing non-compliance issues and improving QA management are just a few benefits to mention.
Moreover, speech analytics tools often provide sentiment analysis tracking – another valuable call center tool that, despite its challenges and limitations, can significantly contribute to enhancing customer experience and improving customer satisfaction.
Auto dialing software
Auto dialing software is fundamental for sales teams managing high outbound call volumes and is often part of outbound call center software solutions. Auto dialers automate the entire process of making outbound calls, eliminating the need for agents to do it manually and saving them much time and effort. Predictive dialing is known to be one of the most efficient dialing modes, allowing for increasing agent talk times by up to 300%.
E.g., VoiceSpin's AI predictive dialer dials multiple numbers per agent simultaneously, predicts agent availability based on real-time and historical call metrics, and routes connected calls to agents as soon as they complete their previous interaction. Beyond that, the dialer's intelligent lead scoring and lead/ agent matching system connects leads to the best-suited agents based on the probability of making a successful sale, taking your sales conversions to a whole new level.
Local presence dialing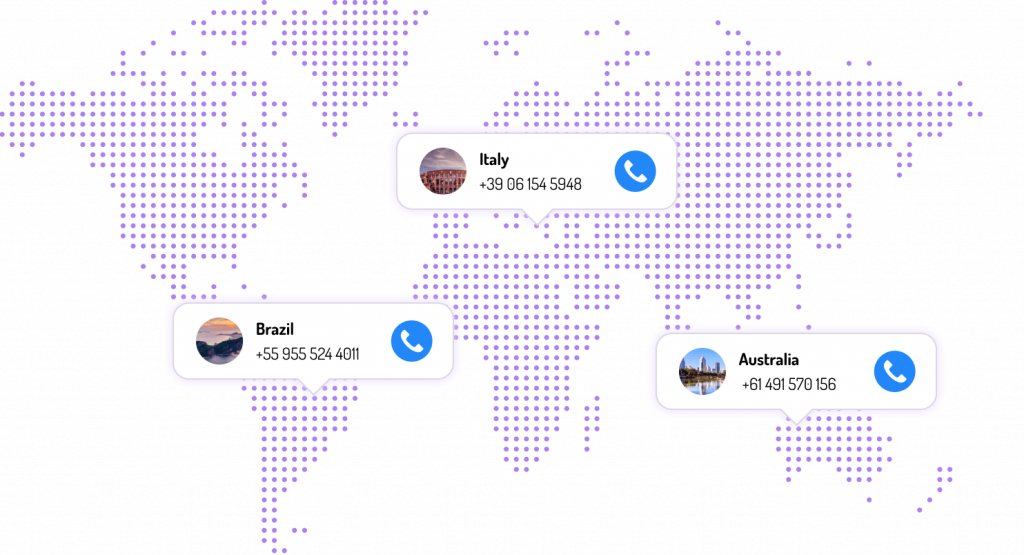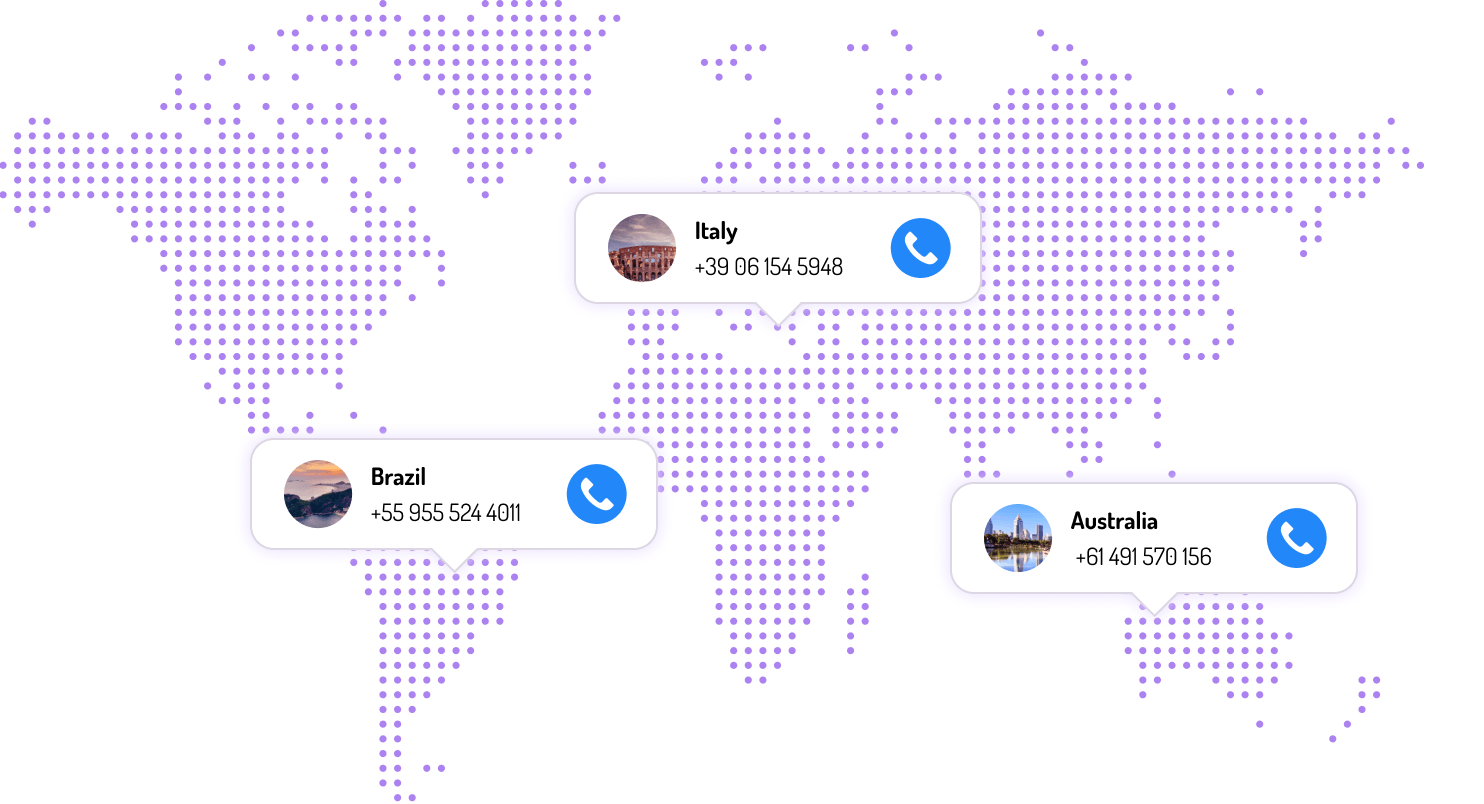 Local presence dialing is an important capability of auto dialing software systems. While auto dialers can speed up the outbound dialing process for agents, it doesn't mean that all your calls to prospects or customers are going to be picked up because people aren't likely to answer calls from unknown numbers. In fact, without local presence dialing, most of your outbound calls may either go to voicemail, get completely ignored, or, what's even worse, get flagged as 'Scam Likely'. You might want to read more on how to prevent your phone numbers from being flagged in our blog post 'Tackling the 'Scam Likely' Label in Outbound Sales Campaigns'.
The good news is, enabling local presence dialing and being able to display Local Caller ID can dramatically improve your Call Answer Rates and ultimately boost the efficiency of your outbound calling campaigns. Research by Software Advice actually proved that people are nearly four times more likely to answer calls from unknown numbers with a local area code.
Reporting and analytics
Call center reporting and analytics are absolutely essential call center tools that will tell you exactly how well your call center operates, how your call center employees are performing, and where process improvements are needed. With reporting and analytics tools, you can track critical call center metrics and KPIs, such as the First Call Resolution rate, the Average Speed of Answer, the Average Handle Time, Call Abandonment Rate, Cost per Call, and many more. In case you'd like to take a closer look at specific outbound call center metrics and KPIs, we've got a blog post on the 'Top 10 Outbound Call Center Metrics Your Call Center Should Measure'.
Customer Relationship Management (CRM) system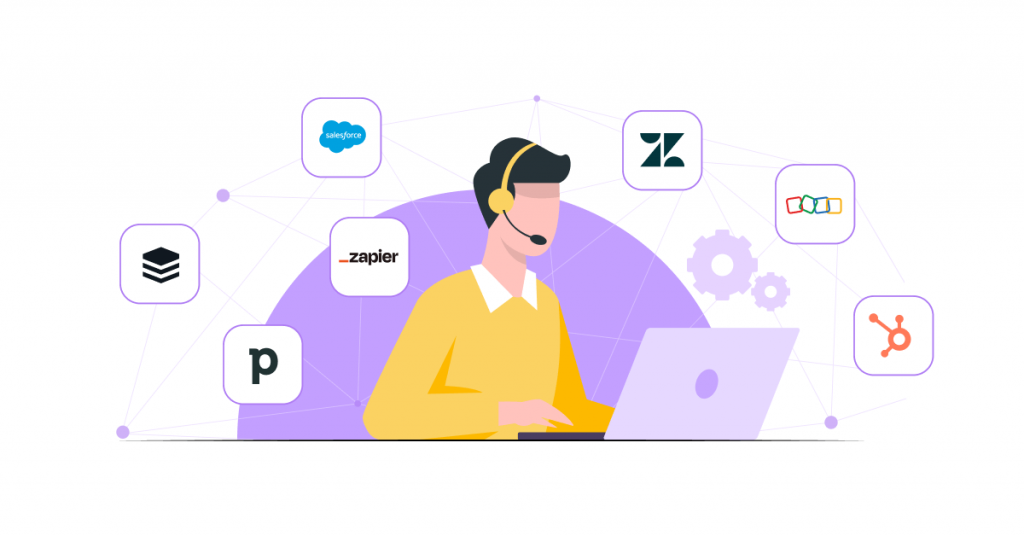 It goes without saying that Customer Relationship Management (CRM) systems are vital tools for operating a call center. CRM stores every piece of customer data, including contact information, history of previous interactions, call recordings, and customer preferences, in one centralized location, providing agents with a 360-degree view of each customer.
On top of that, when your call center software is seamlessly integrated with your CRM, that prevents data silos, ensures a consistent synchronization and data flow between the two systems, and eliminates the need for your reps to constantly switch between the tabs. In addition, when agents are receiving or making calls, they can instantly access customer information through CRM screen pops, which enables them to resolve issues quickly, deliver personalized experiences, and improve customer satisfaction.
Get Your Call Center up and Running with VoiceSpin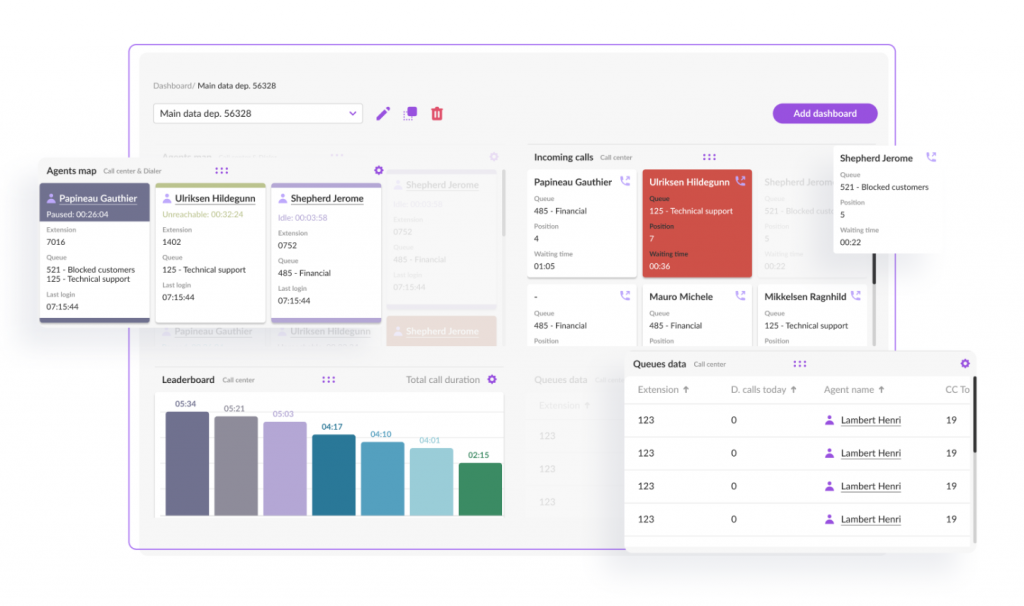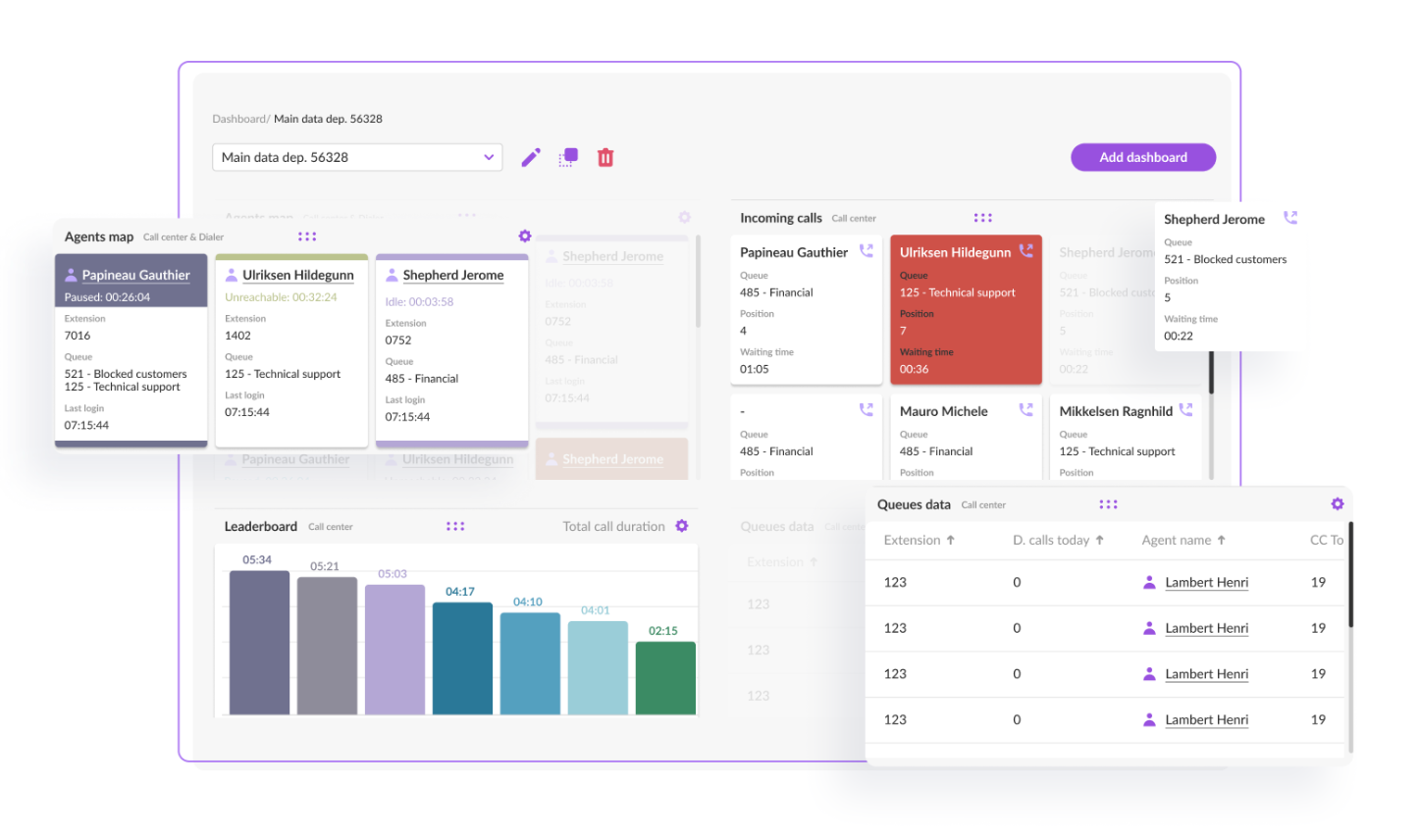 With appropriate call center equipment, the right call center tools, and adequate management, setting up and running a successful call center shouldn't be rocket science. With VoiceSpin's contact center solutions, you can get your call center up and running within 24 hours. Here's what you get:
VoIP telephony, IVR, inbound call queues, queue callback, real-time call monitoring, and other features for efficient inbound call management.
A large pool of international local numbers from 160+ countries, local caller ID, and other features for running efficient outbound calling campaigns.
An AI auto dialer with predictive dialing mode that connects leads to the most-suited sales agents to maximize your sales conversions.
Robust reporting and analytics to keep you informed about what's happening in your call center and how teams and individual reps are performing.
An AI Speech Analyzer to monitor calls for quality assurance, assess agent performance, and prevent costly non-compliance issues.
Integration capabilities with 50+ CRMs, including Zoho, HubSpot, Salesforce, and other business apps to keep all customer data in sync across your systems.
Book a demo call now to get a personalized walkthrough and learn about all the features and capabilities of VoiceSpin call center software and how you can leverage them to your benefit.