Scale Engagement with Bulk SMS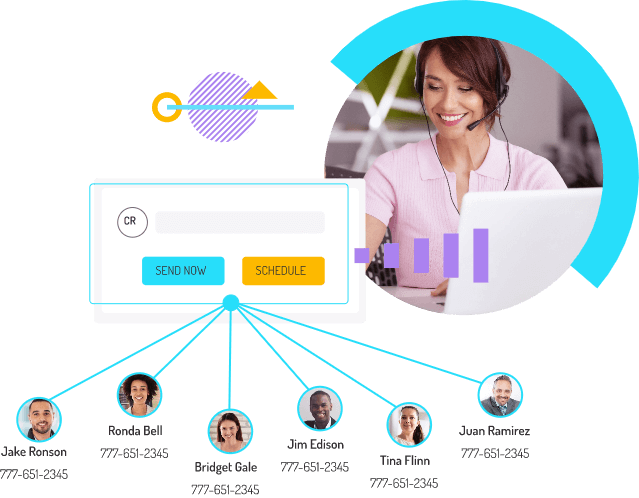 Win back leads, reach out to new ones, and increase read rates with VoiceSpin's business text messaging tool. Boost customer engagement directly from your CRM: send SMS campaigns, analyze reports, and customize text messages to specific audiences.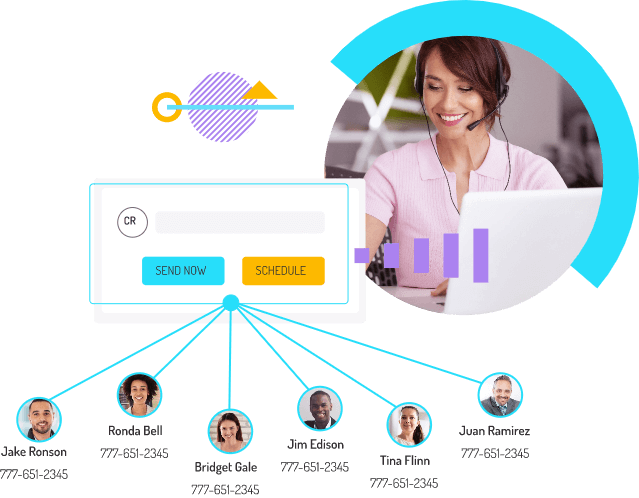 Communicate More with
Business SMS Solutions
Re-engage old contacts, warm up your existing leads, and create more sales conversations while optimizing your lead costs, agents' efforts, and operational expenses with our cloud Bulk SMS software for outbound sales call centers.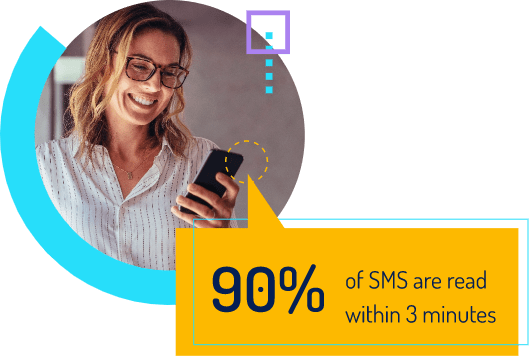 Cost Efficient Conversion
Reach out to more leads at a lower cost through an easy-to-use interface
We utilize 100+ carriers to provide the highest reachability and open rate in the market
Engage Through Automation
Fully integrated into CRM you can set the workflows and let the automation run the show.
of customers prefer SMS for promotional or sales outreach
of customers use SMS for business communications
of customers are happy to receive SMS from brands
Connect with More Leads through SMS

Connect with More Leads through SMS

Connecting With the Leads

Our business text messaging solutions for outbound sales call centers help your team make the most of your SMS marketing strategy.
Personalize the Mass Outreach
Easily customize your SMS campaigns to create a more personalized experience for your recipients.
Compose your messages in over 100 languages to meet your recipients' language preferences.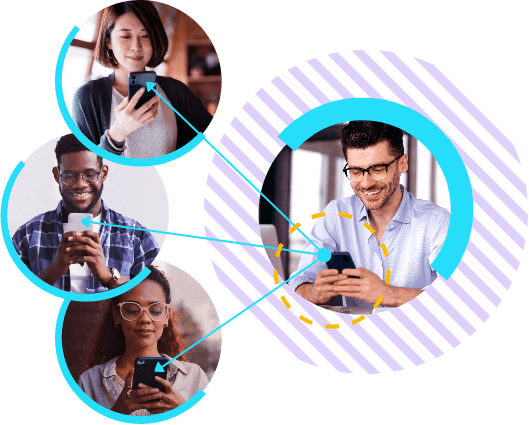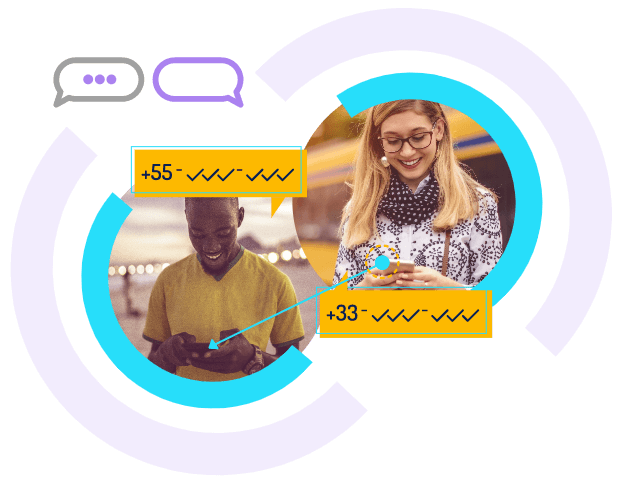 Increase Open and
Response Rates
Your text messages will be delivered through direct routing to ensure they reach their destination quickly and on time.
You control the number and name displayed in your SMS so the recipient will see a local number and a trusted business name.
Bulk SMS can schedule your business messages to be sent immediately or delayed to a later date.
You can also stagger your bulk SMS sends so that recipients receive their texts at different times.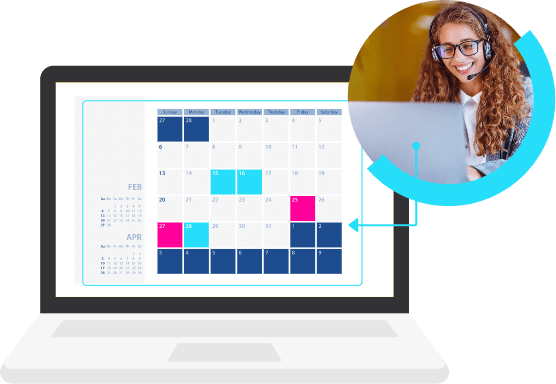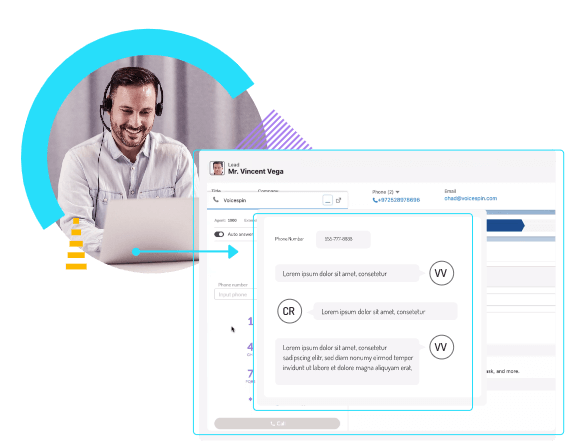 Send Directly From Your CRM
Store all your texts and responses in your central CRM to keep agents aware of all activities with the lead.
Whenever you log into your CRM system, you can easily send out your SMS messages to multiple contacts.

SMS-Merge

Customized Caller ID

CLI Routing

Scheduled
Messaging

Staggered
Send

Real-time
Messaging

Fully Integrated

Fully Traceable

Tracking
and
Analytics

Multi Language

Personalized
Messaging Capabilities
Try our Bulk SMS solution today!
Increase customer engagement
Generate leads
Improve conversion rates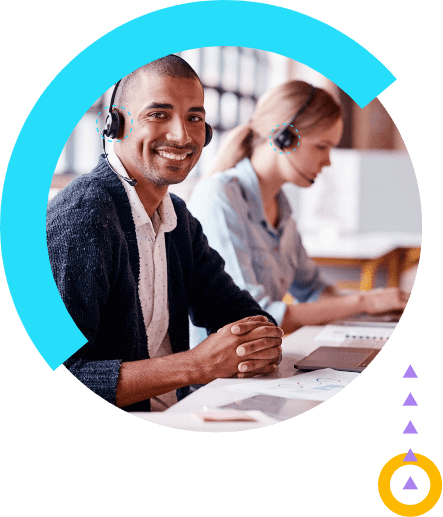 What is business text messaging?
Business text messaging, also known as SMS texting, allows businesses to communicate with their target audience in a cost-effective and efficient way through text messages. It means you can send bulk messages to prospects or current customers from a business phone number and expand your marketing and sales outreach efforts.
How is SMS used in business?
By sending bulk SMS messages, businesses can reach out to their leads and customers with promotional offers, re-engagement campaigns, and other types of marketing messages to expand their customer communication strategy and generate more sales opportunities. Mass SMS messages can also be used to provide proactive customer service and support to improve customer satisfaction and deliver a better customer experience.
What are the benefits of business text messaging?
SMS messages have high open rates, with over 98% of text messages being read within 3 minutes of being received. It makes business text messaging one of the most efficient and cost-effective sales outreach tools. On top of that, business text messaging is fast, can be automated and personalized, and helps boost engagement and sales.
How do you send a business SMS?
You can easily handle your outbound and inbound SMS interactions by using SMS software like VoiceSpin's bulk SMS solution. Such tools can usually be integrated with various CRM systems allowing you to have a complete view of your communications, automate and customize your SMS outreach campaigns, and keep track of the statistics.
Cloud SMS is a cloud-based SMS messaging service that businesses and organizations use to send and receive text messages to reach out to their customers and prospects for marketing, sales, or customer service purposes. Cloud SMS services allow sending automated bulk SMS messages to a large number of recipients immediately or at a scheduled time.
Is SMS marketing widely used by businesses?
Though businesses can connect and engage with customers via multiple channels, SMS remains one of the most efficient marketing channels. By sending messages through an SMS contact center, which is often part of omnichannel contact center and call center solutions, businesses can instantly reach their target audience with marketing and sales campaigns.
Is SMS marketing expensive?
Compared to the cost of phone calls and email marketing, SMS marketing is generally considered a cost-effective solution. Some SMS marketing services may offer pay-as-you-go pricing based on the number of messages sent, while others offer subscription-based models. Overall, SMS marketing is highly affordable for businesses of any size.
Compliance was an expense I thought we'd just have to live with forever but when we realized there are solutions to streamline our Quality Assurance process, even since GDPR came into play, I was delighted. We've decreased compliance-related costs by around 30%!
Pizza Hut Israel
Lots of companies claim their support teams are fantastic, but we've been truly impressed by VoiceSpin's support services. Always responsive and quick, usually with a simple solution and I can reach them at any time. Downtime is a thing of the past for us.
Lead Capital Markets
Implementing the AI Dialer has been a game changer for us, we've been able to reduce staff costs and increase sales by approx 35% over the past 12 months. Our call center staff are talking to better leads and generally wasting less time.
MemoGlobal