Spam calls have dramatically decreased the trust between consumers and businesses that rely on outbound calling campaigns to promote and sell their products and services. As a result, legitimate businesses continue to have their numbers marked as Scam Likely or Spam Risk, making it more challenging for them to get a hold of their potential or existing customers. And that is especially the case for outbound call centers.
While unfortunately there's no one-size-fits-all approach that totally guarantees your business phone numbers will never be flagged, we'll share some strategies that proved to be helpful based on our own experience and the experience of our customers running outbound call campaigns.
Looking for a contact center solution?
Powerful AI dialer, bulk SMS, and more tools for running an omnichannel contact center.
So, in this blog, we'll dig deeper into why your numbers may be showing up as Scam Likely and provide some best practices on how to prevent this from happening in the first place in outbound sales calls.
What is a Scam Likely Label?
In an effort to prevent spam calls from coming through, many telecom carriers have implemented technology that allows them to label incoming calls as Scam Likely or Spam Risk and display this information to call recipients, which serves as a warning to them that the call might not be from a legitimate business or could be a scam call.
It's important to remember though that even if your numbers are getting periodically flagged, these flags are often temporary and carrier-specific (i.e., you may be flagged on one carrier, but not necessarily on another). Besides, if one specific number is flagged, that also doesn't necessarily mean all your other numbers are flagged.
Why Does My Number Show Up as Scam Likely?
There are multiple reasons why your numbers can get flagged by telecom carriers. In the U.S., for example, telecom providers are obligated to implement the STIR/SHAKEN caller ID authentication framework issued by the FCC (Federal Communications Commission). As a result, major phone carriers employ their own sophisticated spam filtering algorithms that determine the reputation of your phone number and whether or not it is likely to be a scam.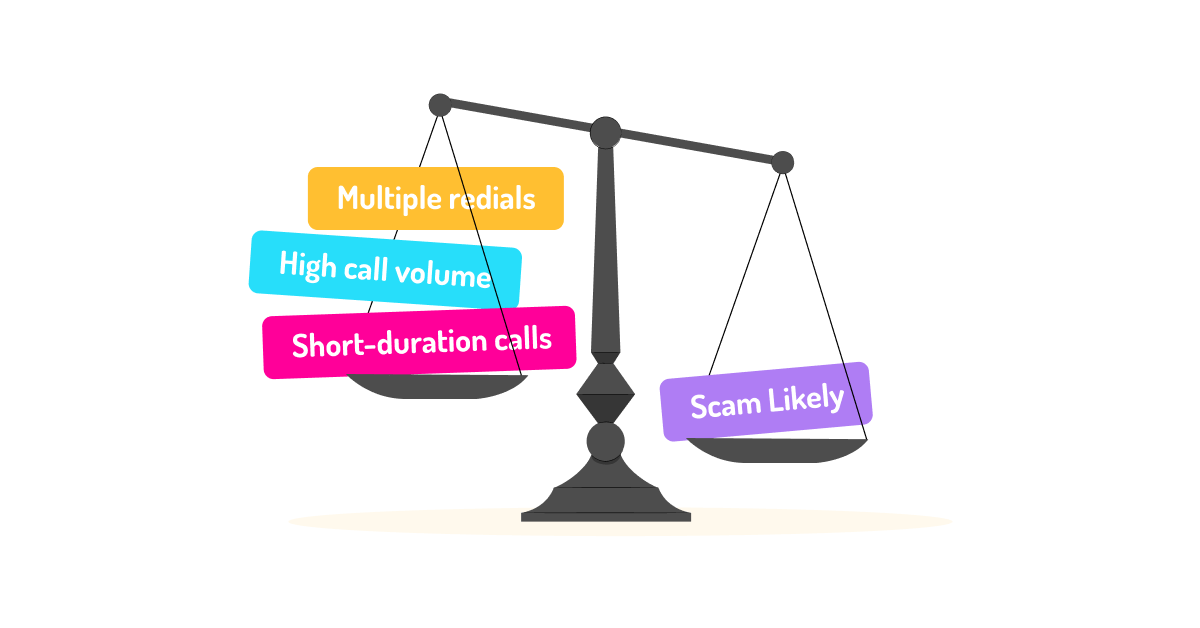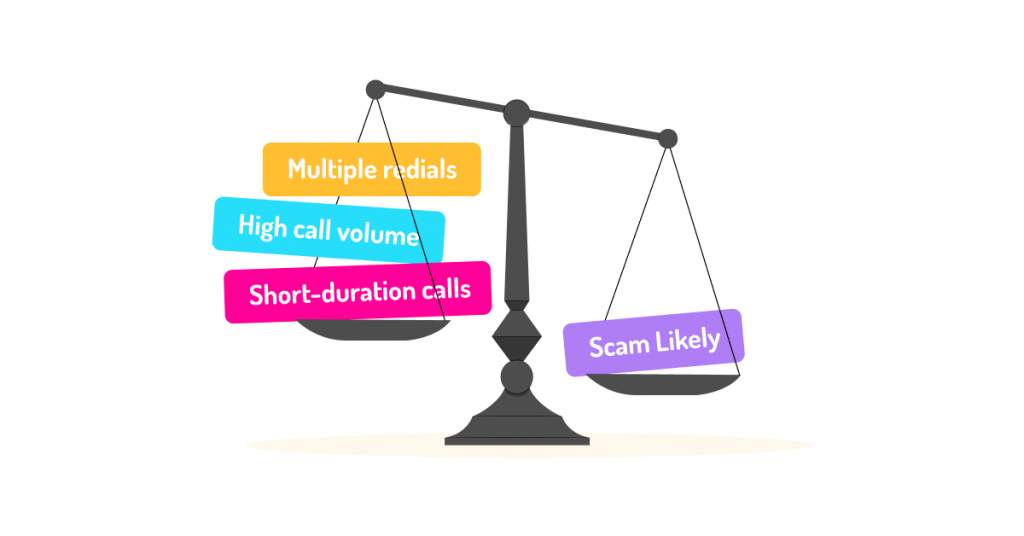 Though there's little transparency around how exactly these algorithms work (not to mention the fact that they are being constantly updated), these are some of the most common factors that contribute to the overall risk score for your number:
Call recipients manually label a number as a scam or block it
Inconsistent call volume from the same number
A high ratio of outbound calls to inbound/answered calls
Call volume spikes (e.g., from 0 to over 100 calls per hour)
Short-duration calls (typically under 15 seconds or less)
Dialing the same number multiple times during a short period
A large portion of ignored calls go straight to voicemail
The higher the risk score for a number is, the more likely it will be flagged as a scam or spam by major carriers. The good news is most of these factors could be mitigated by ensuring the auto dialer software you are using is configured properly (we'll discuss that in more detail below).
How Does it Affect Your Business?
When your legitimate calls are mistakenly flagged as Scam Likely or Spam Risk, your Call Answer Rates will inevitably drop, which can negatively affect your business and your bottom line. This is especially the case for businesses and organizations that heavily rely on time-sensitive communications, such as healthcare, finance, and education.
When you can't get through to your prospects or existing customers with appointment reminders or critical service notifications, to name just a few, that disrupts essential communication, hurts customer experience, and negatively impacts customer trust and your overall business reputation.
Likewise, when you are running outbound sales campaigns, in particular, being flagged as Scam Likely means fewer potential customers will answer your calls, resulting in fewer conversations, fewer sales conversions, and lost profits for your business.
How to Reduce Scam Likely Flags on Outbound Calls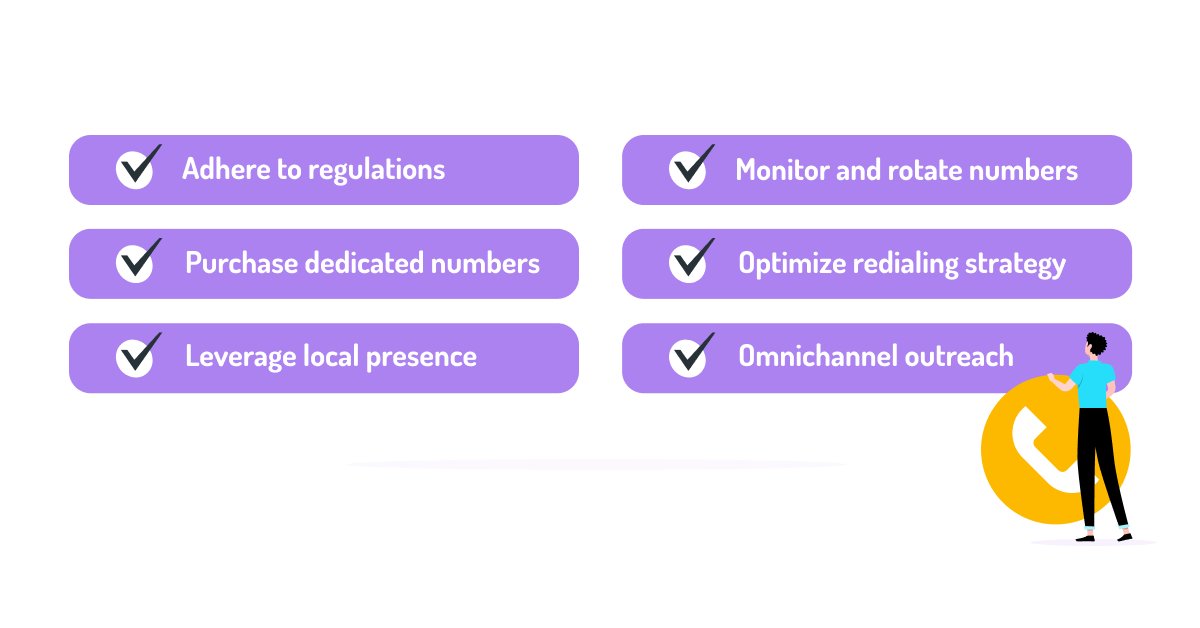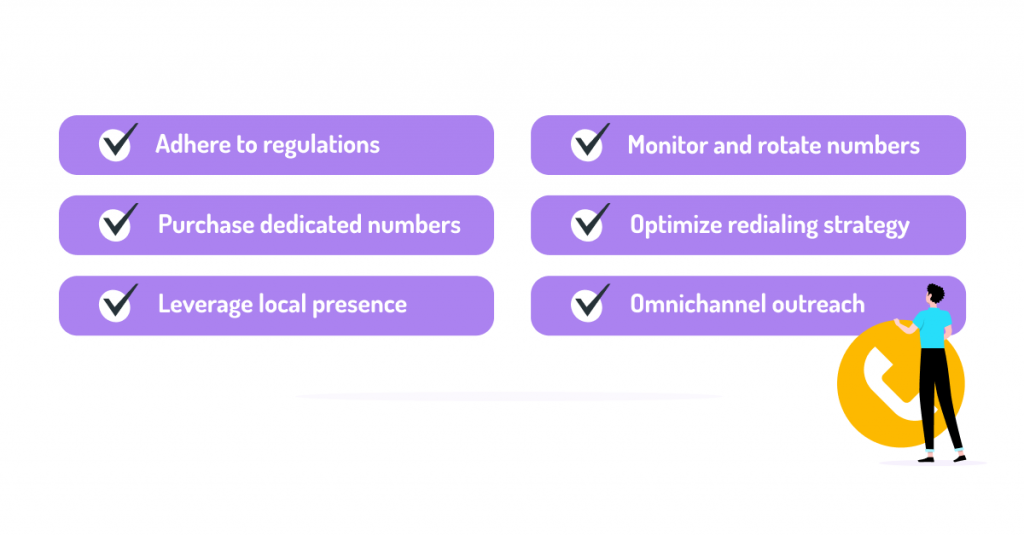 Now that you know why it happens and how it affects your business, let's take a closer look at how you can deal with this challenge, protect the reputation of your phone numbers and calling identity, and prevent your numbers from being flagged as Scam Likely when running outbound calling campaigns.
Adhere to the relevant rules and regulations
Firstly, to prevent your numbers from being flagged, ensure that your outbound calling practices comply with all the relevant regulations and laws applicable in your country/ state, such as the TCPA (Telephone Consumer Protection Act) and the Do Not Call Registry in the U.S. Understanding the local regulations and legislation and adjusting your outbound calling strategy accordingly is the most critical step in avoiding being labeled as Scam Likely.
In the U.S., you can also support the reputation of your phone numbers by adding them to the Free Caller Registry (FCR) that enables businesses making outbound calls to submit their data to the three major providers of spam protection services supporting the major U.S. wireless carriers. That helps affirm that your calls are legitimate and should have a limited risk of being flagged.
Purchase dedicated numbers for outreach
If you are using your core business numbers for making outbound calls, consider purchasing additional numbers specifically dedicated for outreach. If your core business numbers get flagged, it could damage your business reputation and disrupt your day-to-day operations. Imagine your number gets flagged as Scam Likely when your support team needs to proactively reach out to your existing customers with important notifications or updates. That's why it's best to have dedicated numbers for sales prospecting and outreach.
Leverage local presence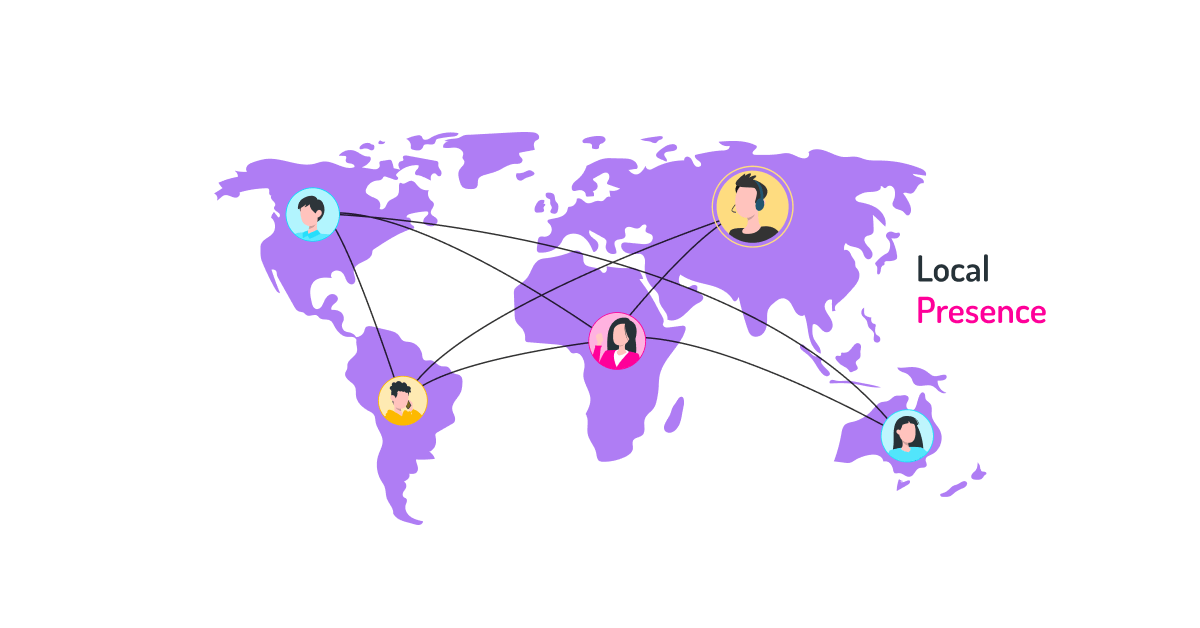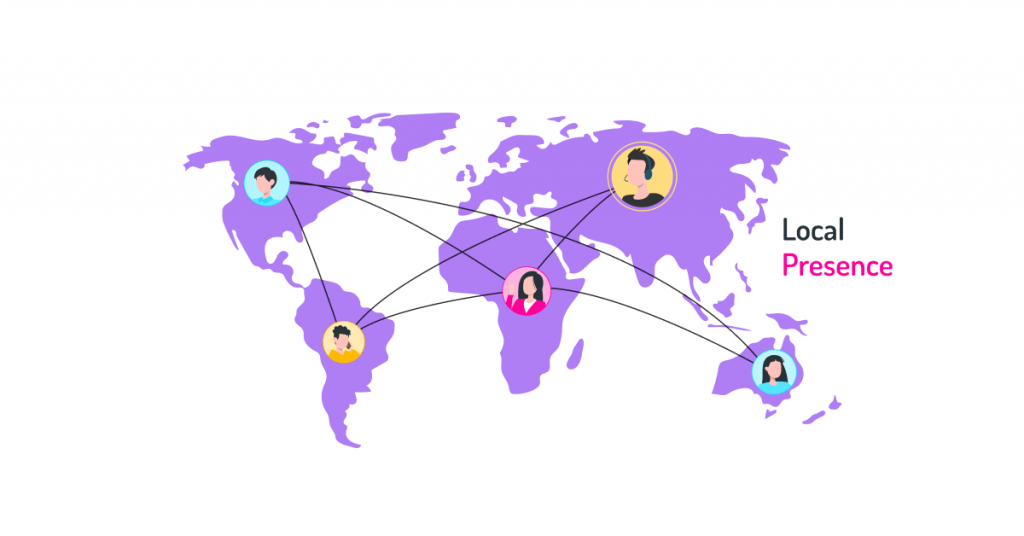 According to Pew Research Center, eight in ten Americans don't generally answer cell phone calls from unknown numbers. And when your calls are being consistently ignored, they are more likely to be flagged as a scam by phone carriers. That said, a survey conducted by Software Advice found that people are nearly four times more likely to answer unknown calls from local numbers. That's where taking advantage of local presence dialing can be a game-changer.
When local presence dialing is enabled, your dialer system will dynamically change caller ID based on the contact's location and display a local caller ID to your recipient – i.e., a number with a local area code. That not only means fewer ignored calls, reducing your chances of being labeled as Scam Likely, but also dramatically improves your Call Answer Rates, which further means more conversations with prospects and ultimately more sales conversions for your business.
The great thing about this is that you don't have to set local outbound caller ID manually on every call, it's something that is happening automatically when you purchase phone numbers with local area codes and enable the local caller ID feature in your dialer software system when running your outbound calling campaigns.
Continuously monitor and rotate your numbers
If your sales team is typically managing high volumes of outbound calls, you may definitely want to consistently keep an eye on the numbers you are using so you can timely spot those that are flagged and take them out of rotation. Once the flag is removed, you can safely put the number back into rotation.
There is no universal answer as to how many calls you can make before a number gets flagged, as it can greatly vary depending on your call metrics and reputation. But if, for example, you are making large volumes of outbound calls in one area code, you may want to have multiple numbers in rotation, which would naturally lower the number of calls made per hour by each of these numbers and help ensure the numbers don't get flagged for suspicious calling behavior.
Consistency and call pacing are also important factors to take into consideration in your number reputation management. If you are going from 0 to 100 calls per one number in a short time span, that might also trigger spam flags.
Optimize your redialing strategy
Adjust your redialing strategy, which is also a critical factor to take into account before starting your dialing sessions. When a prospect doesn't pick up after one unsuccessful dialing attempt, don't call them back three more times within the same minute before moving on to the next contact in your dialing list.
Just imagine yourself on the receiving end. Would you enjoy getting bombarded by calls from the same unknown number? Most probably not. Not only does it increase your chances of being flagged, but that could also prompt your call recipients to flag or even block your number out of frustration.
Implement omnichannel outreach
Lastly, to enhance your outbound dialing efforts, consider expanding your outreach through different communication channels, such as SMS, email, or WhatsApp. Given that most people are unlikely to pick up calls from unknown numbers, why not try to connect with your target audience via other channels?
By sending out bulk SMS messages, for example, you actually get much higher chances of reaching out to your prospects or customers at a lower cost. In addition to the fact that SMS has a 98% open rate, compared to 20% for email, studies have also found that 85% of consumers prefer to receive an SMS over a voice call or an email, while 54% would like to receive promotions via SMS.
Get Rid of the 'Scam Likely' Label and Maximize the Efficiency of Your Outbound Sales Campaigns with VoiceSpin
While many factors and variables contribute to your business phone numbers being flagged as Scam Likely or Spam Risk, you can still reduce the chances of being flagged by consistently taking advantage of the strategies mentioned above. On top of that, make sure you are partnering with a reputable dialer software provider such as VoiceSpin.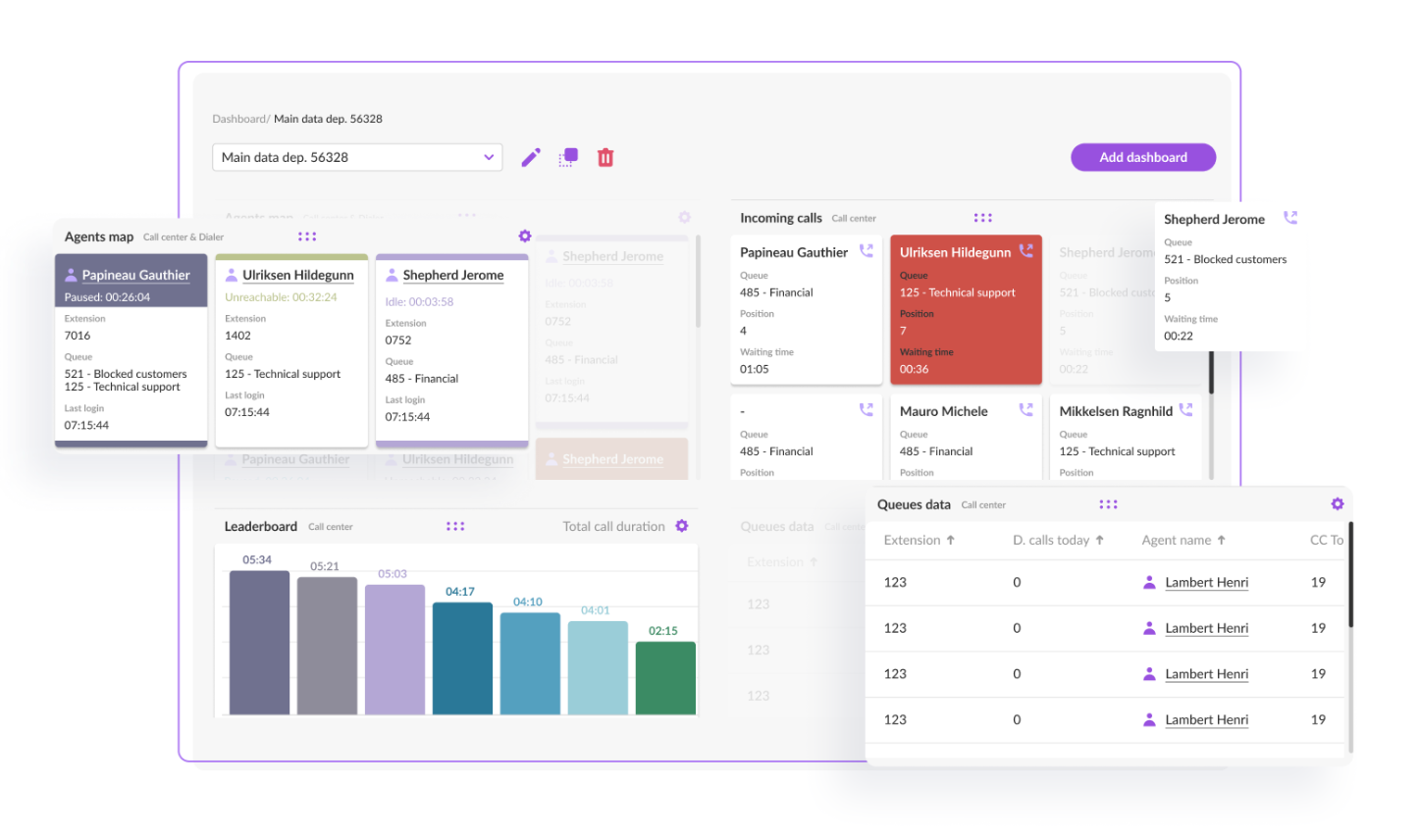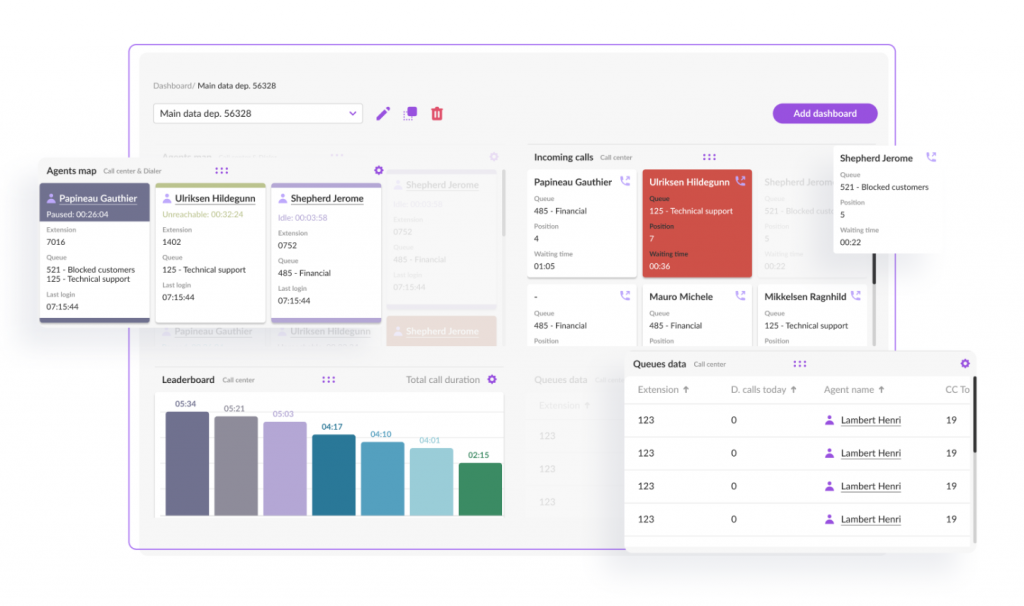 In addition to automated number reputation management through the built-in Spam Detector feature that ensures the numbers you dial from aren't get flagged as spam or scam, with VoiceSpin's outbound call center software solution, you can:
Get local or international DID numbers for your business from almost every country.
Enable local caller ID to boost your Call Answer Rates when cold-calling prospects.
Leverage an AI-powered auto dialer that connects leads to the best-fitting agents.
Automatically filter DNC and DND lists to dial your contacts with peace of mind.
Expand your outreach efforts by integrating SMS and other communication channels.
Book a demo now to see VoiceSpin's AI auto dialer in action and get a deeper insight into how it can help your sales team dialer smarter, connect with leads faster, and convert more efficiently.