Zoho Call Center Integration by VoiceSpin
Manage your inbound and outbound communications intelligently by integrating VoiceSpin's call center featuring AI-powered Auto Dialer and Click-to-call into your Zoho CRM.
Click to call right from your Zoho CRM
Connect your numbers and initiate outbound calls in a single click from inside your CRM interface with the Zoho Click-to-call integration. That means no need to switch between the systems, more automation, and reduced wasted time for agents.
Drive more sales with Zoho Auto Dialer
Blow up your sales numbers with Zoho dialer integration. Reach out to your prospects in a fraction of the time, boost agent productivity, and increase call conversion rates with an AI dialer that connects leads to the most appropriate reps through dynamic lead and agent scoring.
Screen pop-ups for inbound and outbound calls
Instantly get notified of your incoming calls and manage outbound calls with screen pop-ups with a complete view of contact information allowing for more contextual, personalized conversations and improved customer experience.
Record calls for training, coaching, and QA
Each call is automatically logged and recorded in your CRM, with a link to the call recording attached to the corresponding Zoho contact record. Use call recordings for agent training, coaching, or quality assurance purposes.
What is
Zoho

+

VoiceSpin

integration?
Zoho CRM is known as one of the highest-rated, feature-rich, and cost-effective CRM solutions out there. By integrating VoiceSpin's call center with your Zoho CRM and enabling features like click-to-call and AI auto dialer, you can turn your CRM into a truly sales-oriented platform, empowering your agents to connect with more leads quickly and effortlessly, and ultimately convert more conversations into sales conversions.
Key Features and Benefits of
VoiceSpin's Zoho CRM Integration
Get a
Sales-oriented Call

Center Inside Your Zoho CRM
Manage your inbound and outbound calls, automate and streamline your processes, increase agent efficiency, empower agents to engage in more meaningful interactions, and maximize the success of every conversation – all from within your Zoho CRM.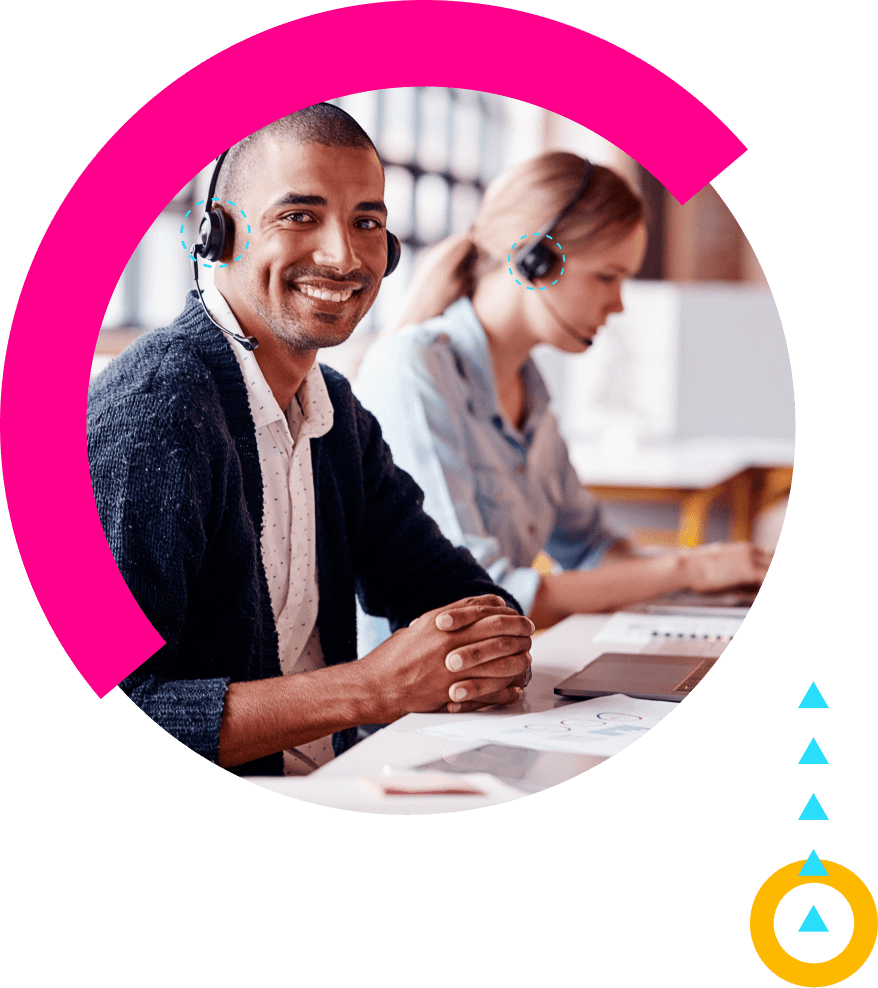 How to start with Zoho dialer integration?
It takes minutes to get your Zoho CRM dialer up and running. Go to the Zoho Marketplace, follow the instructions to confirm your settings and permissions, and leverage powerful sales intelligence tools to enhance your outreach and generate more sales without ever leaving your CRM.
What dialers work with Zoho?
Zoho CRM can be integrated with all types of auto dialers, including power dialer and predictive dialer systems. By integrating VoiceSpin's AI Auto Dialer into your Zoho CRM, you get an even smarter Zoho CRM auto dialer solution that can maximize your call conversion rate through artificial intelligence and machine learning algorithms.
Paired with VoiceSpin's telephony integration, Zoho CRM allows you to automatically record inbound and outbound calls, store call recordings right inside your CRM, and access them at any time for quality assurance, reviewing agent performance, and identifying coaching opportunities.
How much does the integration with Zoho cost?
Reach out to our sales team for a price quote, scheduling a free demo, and learning more about how integrating VoiceSpin's call center software with your Zoho CRM can help you automate your agent workflows, streamline your outreach efforts, and supercharge your sales conversions.