Pipedrive Integration with VoiceSpin's Telephony System

Empower your Pipedrive CRM with a robust VoIP phone system. Simplify your inbound and outbound call management with call pop-ups, click-to-call, and an AI-powered auto dialer.
Easily manage inbound calls with call pop-ups
Receive incoming call notification pop-ups with the contact details to always know who's calling in. Automatically log all calls in each contact's Pipedrive card, giving your team all the context they need for more personalized future interactions.
Dial numbers in seconds with click-to-call
Leverage click-to-call to place outbound phone calls in just a couple of clicks right from your Pipedrive CRM – no more wasted time on manual dialing and needless switching between the two interfaces.
Maximize your sales conversions with an AI Auto Dialer
With VoiceSpin's Pipedrive dialer integration, your sales team can make 1000s of outbound calls with minimum human input and close more deals by ensuring leads are connected to the best-fitting sales reps through an intelligent ​​dynamic lead and agent scoring.
What is
Pipedrive

 +

VoiceSpin

integration?
Pipedrive's fully customizable CRM features are designed to fit the unique needs of SMBs and large enterprises alike. With VoiceSpin's VoIP Pipedrive integration, you can enrich your Pipedrive CRM with advanced call center features and extend its capabilities even further. Boost your sales team's productivity by giving your reps all the tools they need to sell more, faster, and more efficiently.
Key Features and Benefits of
VoiceSpin and Pipedrive CRM Integration
Turn Your Pipedrive CRM into an Even
More Powerful Sales Platform
Add advanced call center features to your Pipedrive CRM, enable your sales agents to reach out to more leads with VoiceSpin's predictive AI dialer, engage in more meaningful conversations, and ultimately increase the number of successful sales, adding to your bottom line.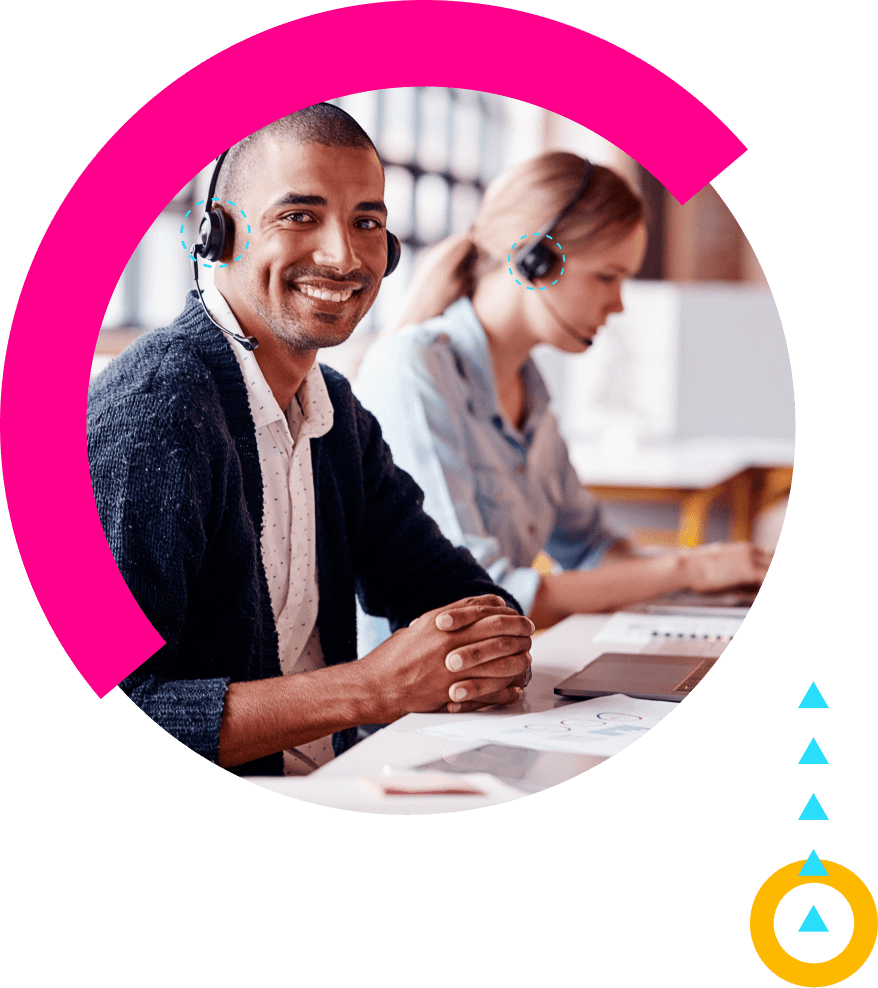 How do I integrate Pipedrive VoIP?
It takes couple of simple steps to integrate your Pipedrive CRM with VoiceSpin's VoIP telephony. Go to the Pipedrive Marketplace, follow the setup and installation instructions, and you're good to go. Feel free to get in touch with our support team at support@voicespin.com in case you need any assistance.
What are the benefits of Pipedrive VoIP integration?
By integrating your Pipedrive CRM with VoiceSpin's VoIP software capabilities, you can improve your sales team's potential and enable them to connect with more leads faster, increase sales, and improve ROI for your business.
How much does the integration with Pipedrive cost?
VoiceSpin's telephony integration with Pipedrive doesn't require additional costs for VoiceSpin's customers. Not a customer yet? Book a 30-minute demo with our sales reps to get a detailed overview of  VoiceSpin's call center software and learn how it can help your sales team reach more leads, scale your outreach efforts, boost engagement, and drive more sales conversions.