For most consumers, call centers are primarily associated with service and support, with customer service agents resolving requests, troubleshooting tech issues, handling complaints, or simply providing relevant information about a company's offerings. For businesses that rely on outbound calling as part of their sales and marketing strategy, call centers are powerful revenue generators.
If you're running a sales-oriented outbound call center, chances are you're always on the lookout for what can make your sales team even more efficient and productive. That's exactly what we're about to go through in this blog. From empowering your sales reps with an advanced call center tech stack to learning the art of handling objections and properly motivating your agents to hit their sales quotas – we'll cover that and much more.
Call Center Sales Tips, Techniques, and Strategies to Boost Sales
Below we've compiled nine call center sales tips and strategies you can implement in your call center to boost your sales team's efficiency and generate more revenue for your business. Remember though that there's no one-size-fits-all solution, and taking your sales team's performance to the next level requires a holistic approach, with many factors adding to the equation.
Leverage inbound sales opportunities through up-selling and cross-selling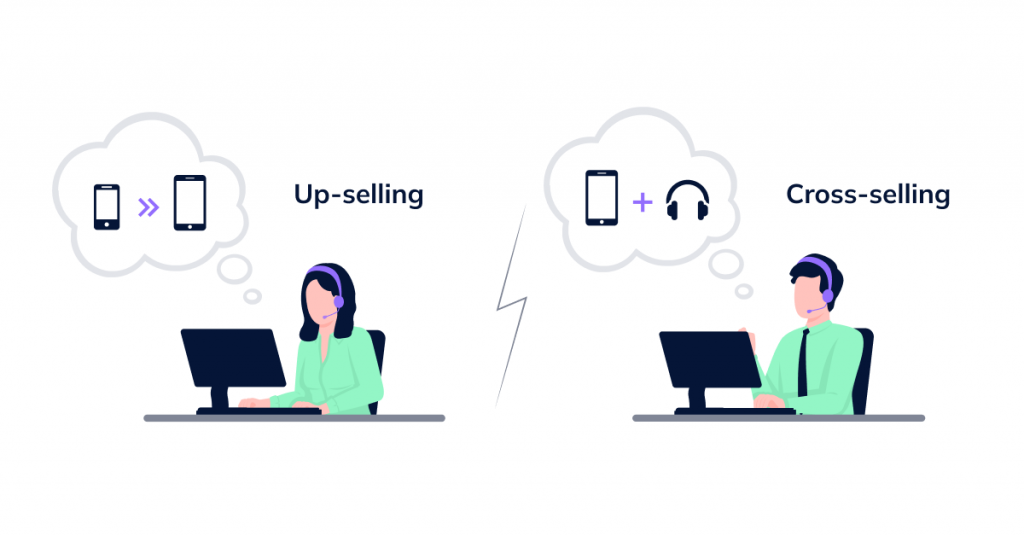 Inbound call centers aren't just about handling service-related inbound calls. Since an inbound call center supports a company's existing customers who have already made a purchase, which means you've already managed to build rapport and cultivate relationships with them – most probably, you'll be able to sell to them again. And it might be even easier this time. The two best practices to help you generate more revenue from your existing customers are up-selling and cross-selling.
In fact, your team's ability to tap into up-selling and cross-selling opportunities at the right time when handling customer interactions has immense potential to increase your sales. McKinsey research found that cross-selling can increase a business's revenue by 20% and profits by 30%. It'd be a shame to miss out on this opportunity.
A simple example of up-selling is when a customer calls your support team to resolve an issue they are having with your product or service. Since they've already been using it for some time, an agent can take the moment to explain how upgrading to a more expensive tier with more features that come with it can improve their experience further and help them solve their pain points much more effectively. That's one of the most seamless ways to align sales with customer service.
Speed up the outbound calling process with auto dialing software
While sales can be an integral part of your inbound call center operations, as we've just mentioned, the rest of the tips will be mostly related to outbound call center sales. And that's where auto dialer software for call center comes into play. With an auto dialer solution, your call center agents can make hundreds of outbound calls to prospects or customers without having to dial each number from the calling list manually. It means more conversations that can potentially turn into sales conversions, improving the efficiency of your outbound sales campaigns.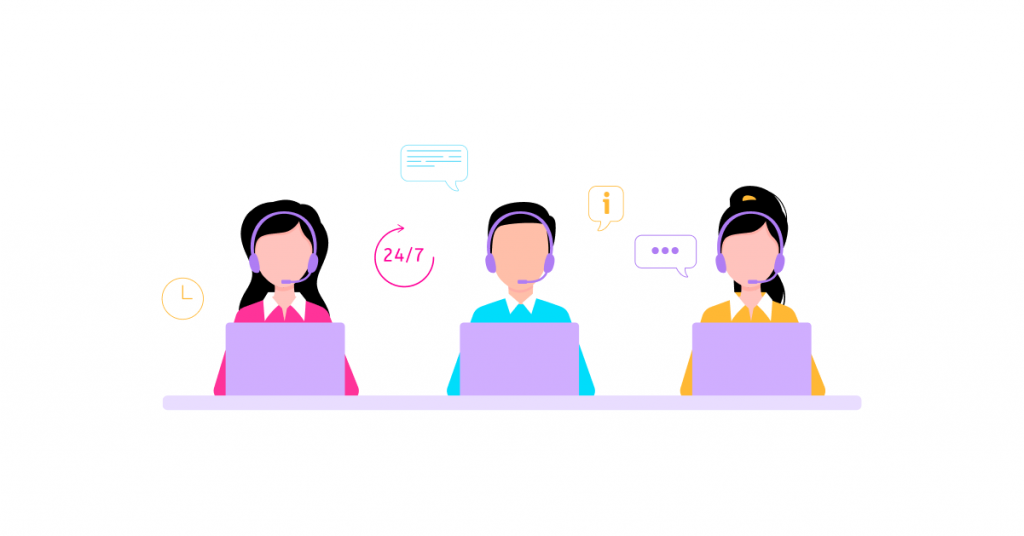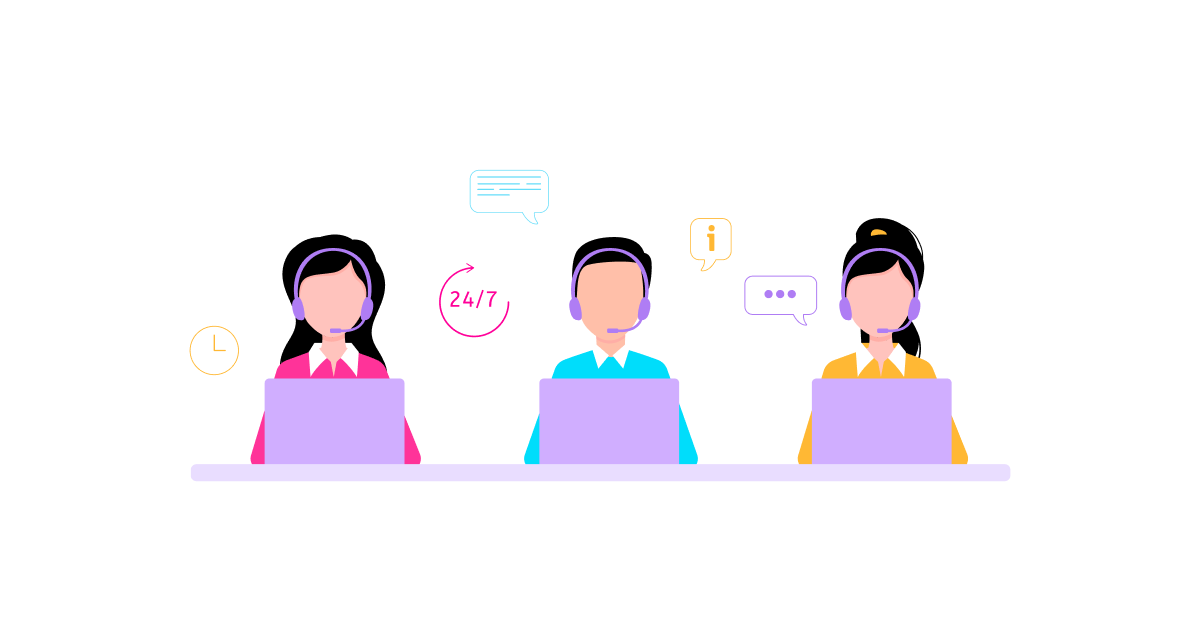 When it comes to specific auto dialer types, predictive dialers have the highest potential to increase your team's sales performance. That's because they employ artificial intelligence (AI) and machine learning (ML) algorithms that are able to 'predict' agent availability and ensure an agent is connected to the next call right after the previous call is completed, reducing agent idle time between calls and increasing agent talk times by up to 300%. These are ideal tools for high-velocity sales teams.
VoiceSpin's AI predictive dialer goes beyond the surface-level benefits of increasing the number of outbound calls agents can handle when running outbound calling campaigns. The dialer's intelligent lead and agent scoring and matching system prioritizes leads and connects them to the best-suited agents, increasing the probability of making a successful sale with every outbound call.
Increase call pick-up rates with Local Caller ID
A low call answer rate is one of the biggest challenges for call centers when running outbound calling campaigns. This is because when consumers get calls from unknown numbers, they aren't likely to pick up, considering these as spam calls. No matter how great your sales scripts and how well-trained your sales reps are, that doesn't make any sense if they can't get through to your prospects in the first place.
Local presence dialing, or Local Caller ID as it's also referred to, can help overcome this challenge. Luckily, many outbound call center software solutions offer this feature, enabling call centers to dramatically increase their call answer rates and, thus, the success of their outbound calling efforts.
With Local Caller ID, your prospects will see a number with a local area code on the caller ID. It ultimately helps build more trust with your call recipients and reduces the amount of calls being declined, completely ignored, or, what's even worse, blocked, negatively impacting the reputation of your numbers. A survey conducted by Software Advice on local presence dialing found that people are four times more likely to answer unknown calls from local numbers than if the caller ID displays a toll-free number, which means that it clearly works.
Make use of real-time call monitoring and call whispering
Real-time call monitoring is a helpful call-management feature that allows supervisors or managers to listen to agent conversations in real-time right as they are happening and actively participate through call whispering when needed. How does it help you in your sales efforts? The answer is simple – a smooth onboarding process for new hires. While your newly hired sales reps might find some interactions challenging as they are only starting out, knowing that there is someone to cover their backs will give them more confidence when handling outbound or inbound sales calls and free them of the fear of saying something wrong and losing a sale.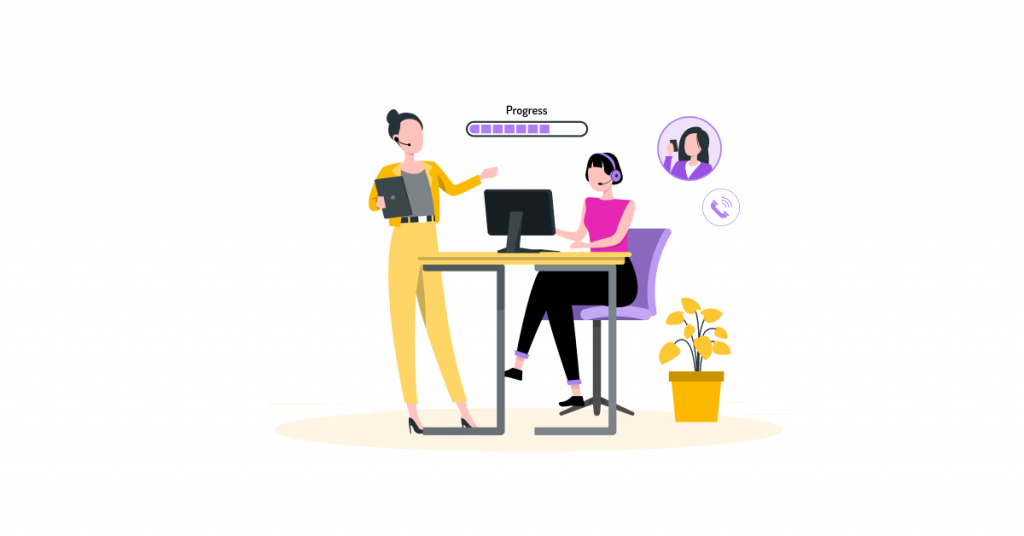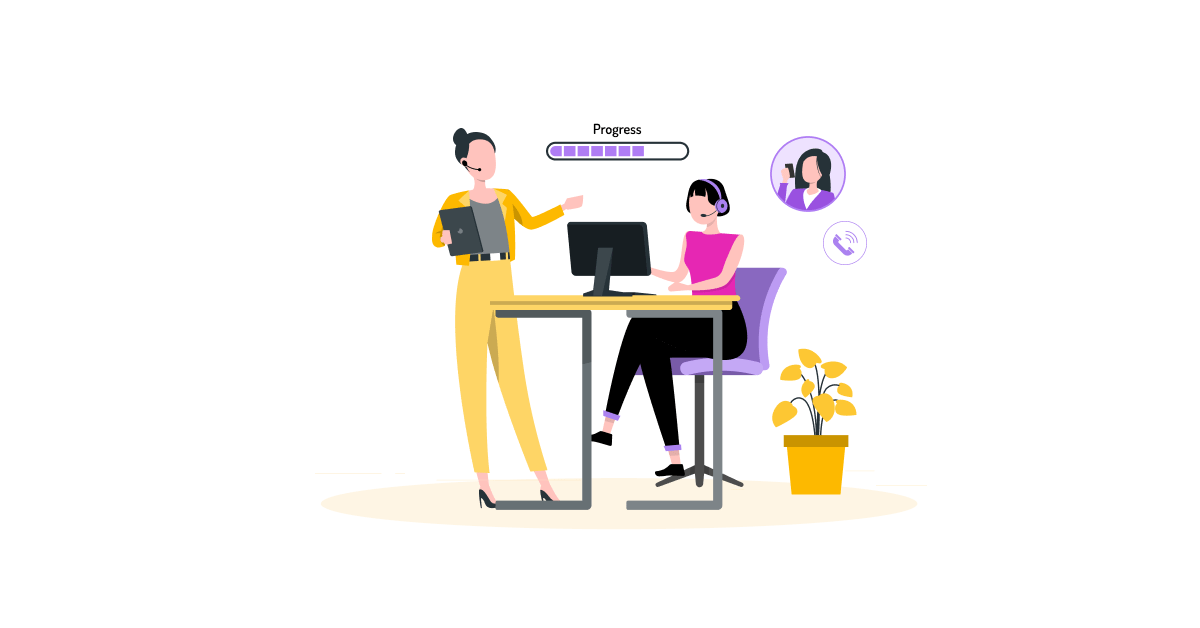 Here's how it works. When listening to a call, a call center supervisor or simply a more experienced agent may join the conversation through the live call whispering function and give timely advice to an agent struggling with the interaction without the prospect or customer being aware or hearing anything, improving the outcome of the call. That greatly enhances the onboarding process and ensures you can get your new sales reps up to speed faster and more efficiently. In addition, strong onboarding can improve the productivity of new hires by over 70%, according to a Glassdoor study.
What's more, by consistently monitoring live calls or reviewing call recordings, you can identify agent knowledge gaps and training opportunities and then adjust your training and coaching programs accordingly.
Take advantage of call center sentiment analysis insights
Sentiment analysis is a powerful feature of speech analytics solutions used in call centers that can help you improve the efficiency of your sales efforts. In brief, through Natural Language Processing (NLP) and Machine Learning (ML), sentiment analysis tools are able to detect customer emotions and sentiments during conversations, assigning them a positive, negative, or neutral score. It means that the software will basically tell you whether a prospect or a customer you are interacting with feels happy or frustrated throughout the conversation – and that can be leveraged by agents and managers in many different ways.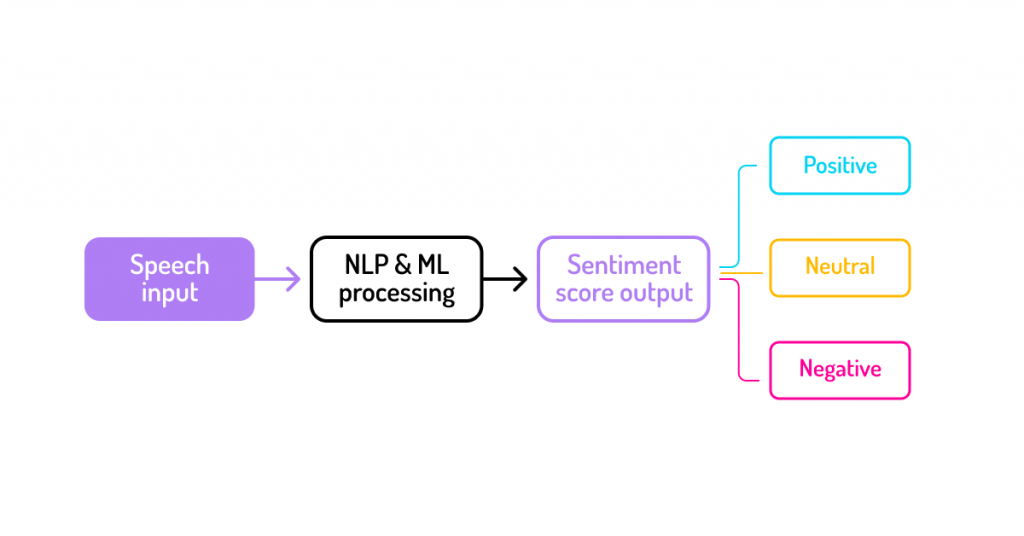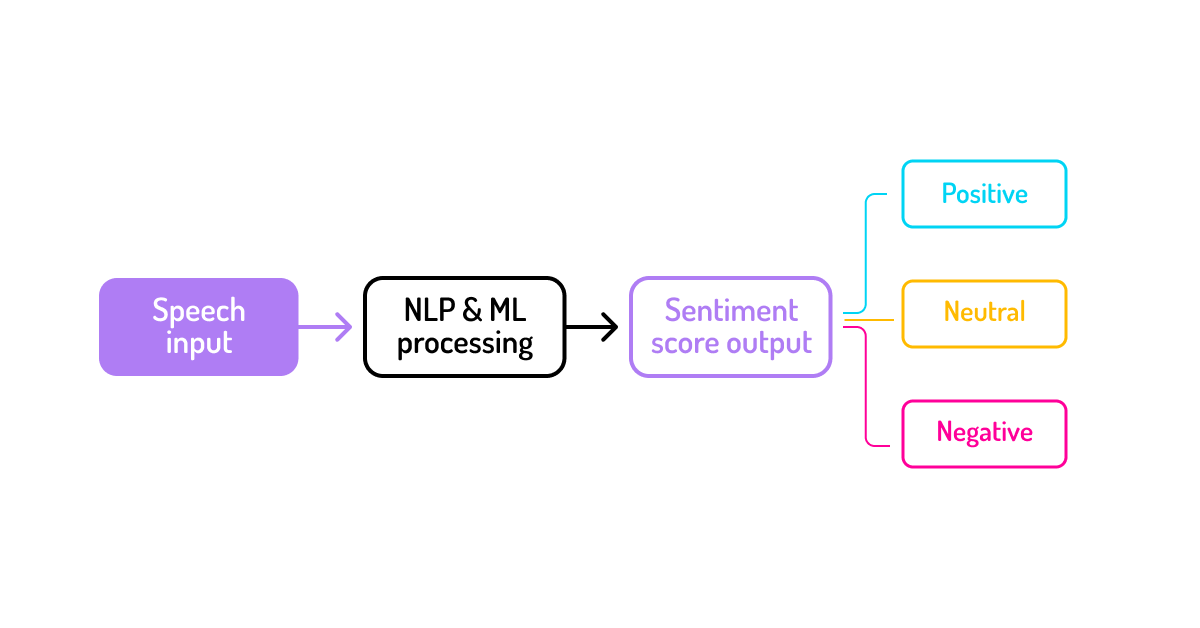 From agents' perspective, being able to track customer sentiment in sales calls in real time helps them capitalize on cross-selling and upselling opportunities just at the right moment. E.g., a positive sentiment may signal that a customer might be more receptive to cross-selling or introducing new company offerings, increasing the chances of successful conversions.
For call center managers, sentiment analysis tools provide a wealth of valuable insights into agent performance and help assess the efficiency of particular outbound calling campaigns. If you'd like to learn more about what sentiment analysis is, how it works, and how it can benefit your business, head over to our article 'What is Call Center Sentiment Analysis?'.
Communicate benefits, not features, to cater to emotions
While the ultimate goal of every sales call is to make a sale, many sales agents often fall into the trap of selling a product's features, instead of keeping focus on the value the product may bring. Though talking about features and characteristics helps describe what your product or service is and how it differs from competitive solutions, it's the benefits that convey the real value of your offering, catering to the emotions and motivating your prospects to take action.
At the end of the day, it all comes down to HOW your product can help your prospects address their challenges and pain points and what positive outcomes they can experience from using your product. That's why it's essential to train your sales reps to communicate the benefits and value of your offering as part of their sales pitch in every sales call.
According to Harvard Business School professor Gerald Zaltman, 95% of our purchase decision-making takes place on the subconscious level. Moreover, Martin Lindstrom, a brand-builder and author of multiple bestsellers, discovered through his research that only 8% of our purchasing decisions are based on logic, while the remaining 92% are driven by emotions and unconscious biases. These are just a few stats to mention that prove this point.
Train sales agents to handle objections like a pro
This one might be too obvious to be a sales tip, but it's definitely worth mentioning here; otherwise, this list of call center sales tips wouldn't be complete. If you think about it, dealing with objections might be the biggest challenge salespeople face when handling sales calls.
Every salesperson has lost prospects due to concerns about a product's pricing ('It's too expensive') or its inability to solve a client's problem ('I don't see how this can help me'). Failing to handle these and similar objections effectively is one of the major reasons many sales opportunities get lost, never turning into closed deals. That's why training your sales reps to handle sales objections should be a must-have part of your call center agent coaching and training initiatives.
A time-proven and one of the most effective methods for objection handling that you can train your sales agents to employ is Carew International's LAER: The Bonding Process®, which involves four steps – Listen, Acknowledge, Explore, and Respond. Using the LAER framework, your sales reps will be able to effectively address and anticipate sales objections and move your prospects through the buying process faster, improving your conversion rates.
Listen: the first step is empathetic, active listening that shows a rep's interest and respect to the prospect.
Acknowledge: at this step, an agent acknowledges a prospect's concern, proving they have been actively listening.
Explore: this step involves exploring the actual concerns underlying your prospect's objection (what they really meant by what they said).
Respond: this is where an agent can finally respond in the most efficient way, with a clear understanding of what stands behind the objection.
Track the right metrics and KPIs and adjust where needed
Of course, you shouldn't underestimate the importance of consistently tracking vital metrics and KPIs (Key Performance Indicators) to assess the effectiveness of your outbound calling campaigns. That's how you know what's working, what isn't, and where improvements are needed so you can adjust your strategy accordingly. On top of that, it enables you to measure agent performance and identify top-performing reps and those who need additional training. These are some of the most critical outbound call center metrics that you should keep close tabs on:  
Call Answer Rate
Call Answer Rate, also known as Answer Success Rate, shows the percentage of answered calls out of the total number of attempted outbound calls made by your sales reps. It's one of the key metrics to measure to assess the efficiency of your outbound calling campaigns. If the rate is low, you may need to adjust your calling strategy (e.g., call prospects at the recommended times).
Dropped Call Rate
In the outbound call center context, Dropped Call Rate refers to the percentage of the outbound calls that are dropped before being connected to an agent. It's a critical metric to keep an eye on if you are using auto dialer software. A high dropped call rate indicates that there are, most probably, not enough agents to handle your outbound call volume effectively, so it makes sense to tweak your dialing rate.
Conversion Rate
Conversion Rate is the percentage of outbound calls that resulted in a successful outcome (like a closed deal, a booked appointment, or any other desired outcome based on your particular campaign objectives). That's a crucial metric to track because a low conversion rate will ultimately lead to increased cost per acquisition, increasing your overall operational costs.
Motivate your sales reps to hit their targets through a rewards system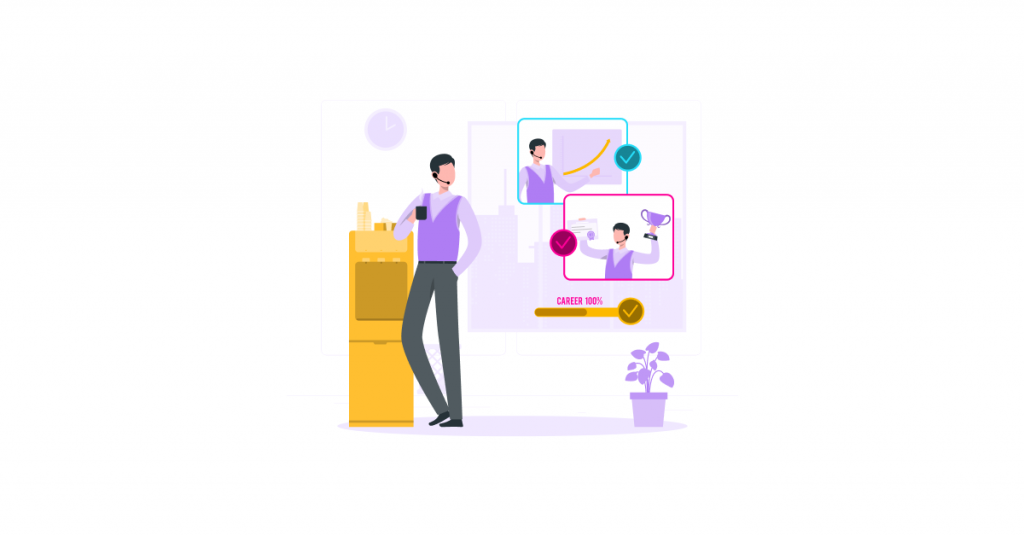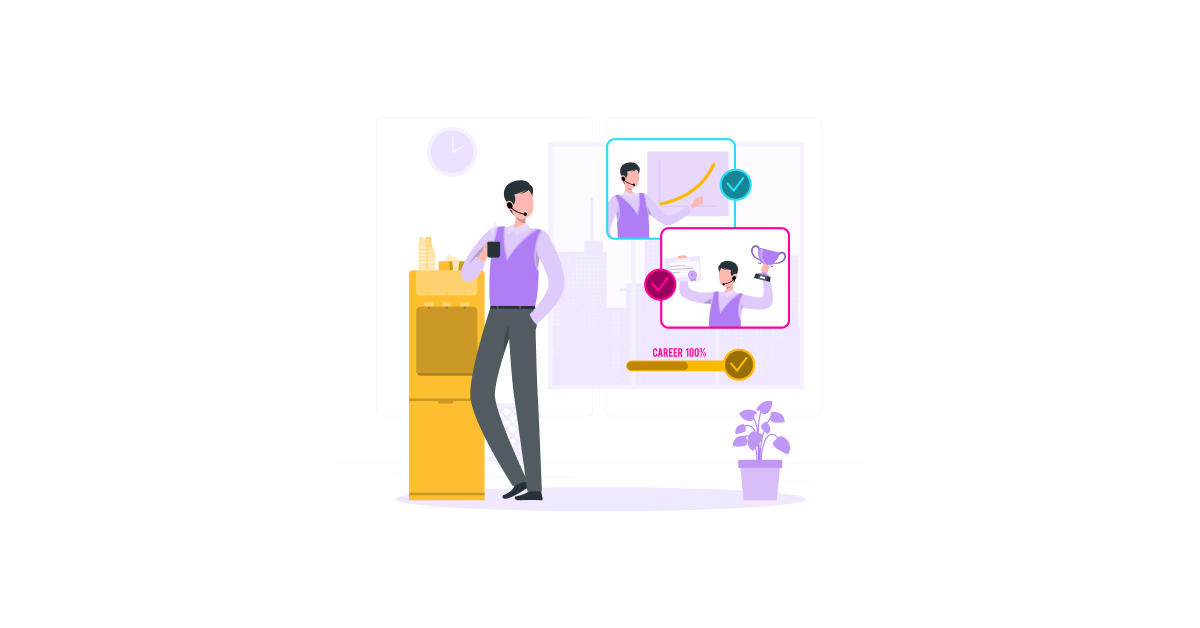 Even with the best call center tools and well-crafted sales scripts, agents aren't likely to hit their sales targets if they aren't engaged in the workplace and simply lack motivation. Unfortunately, the importance of employee engagement, motivation, and recognition is often overlooked by employers, not only in call centers. The 2023 Employee Engagement Trends Report by Reward Gateway actually revealed that 60% of US employees want their employer to increase their investment in employee reward and recognition.
That being said, what's the best way to motivate your sales agents? Creating a healthy competition and implementing a rewards system for your reps is a proven way to do just that. Besides monetary rewards, you can also offer many other perks and incentives that are meaningful to your team members – the options are nearly endless here. Not only can it make them much more motivated and productive. That's also an excellent way to beat turnover rates, which are traditionally high in the call center industry.
Related article: How to Motivate Your Contact Center Agents to Drive More Sales
Power up Your Sales Team with VoiceSpin Outbound Call Center Software
Whether you're looking for your first outbound call center software or want to upgrade your existing sales tech stack, VoiceSpin's call center software might be the right solution to streamline your outbound sales operations and improve your sales conversions through many helpful features and capabilities.
VoiceSpin's AI-powered dialer will enable your outbound sales team to make hundreds or thousands of calls with minimal human effort and ensure leads are connected to the best-suited reps, maximizing your sales conversions. Features like Local Caller ID, real-time call monitoring, call recording, speech analytics, custom reporting, and more will improve your sales team's productivity.
In addition, a full range of inbound call-handling features, including ACD, call routing, IVR, and seamless integrations with CRM systems will help connect inbound callers to appropriate agents, enhancing customer experience and improving your inbound sales efforts.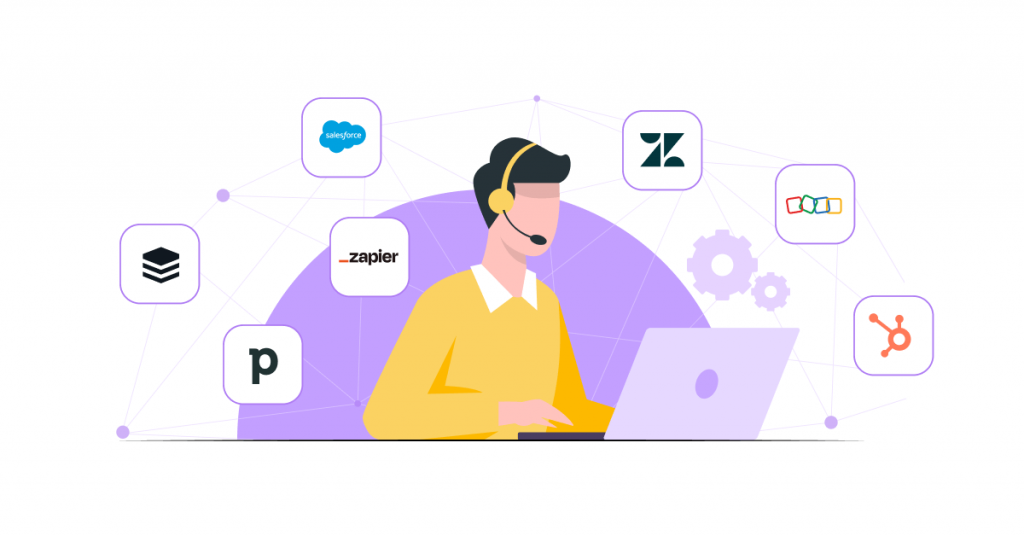 Book a demo call today to learn how VoiceSpin's contact center solutions can become your sales team's secret weapon, helping them drive more sales and revenue for your business alongside other sales tips, techniques, and strategies we've outlined above.