Scale your Automation with Zapier VoIP Integration
Integrate your VoiceSpin's call center with Zapier to build a bridge to thousands of popular apps, enabling you to automate your workflows and free up time for what matters most.
Send custom SMS messages with ease
Instantly send trigger-based SMS messages to your prospects or customers. Create your message templates, set up specific filters, customize, and personalize your messages to drive more engagement.
Automatically add new leads to your AI Dialer lists
With VoIP Zapier integration, you can automatically add new incoming leads to specific lists in your AI dialer. No need to create and add lead records manually, saving you time and effort.
Make outbound calls and log them in your CRM
By enabling VoiceSpin's VoIP Zapier integration, you can set specific triggers for making outbound calls to your leads or customers. All calls will be automatically logged in your CRM.
What is
Zapier

+

VoiceSpin's VoIP

Integration?
Zapier is a powerful integration tool allowing businesses to connect thousands of different applications and seamlessly automate workflows between them by initiating specific actions based on pre-defined triggers. By integrating Zapier with VoiceSpin's calling and texting capabilities, you can streamline and automate your contact center agent workflows, improving agent productivity and efficiency.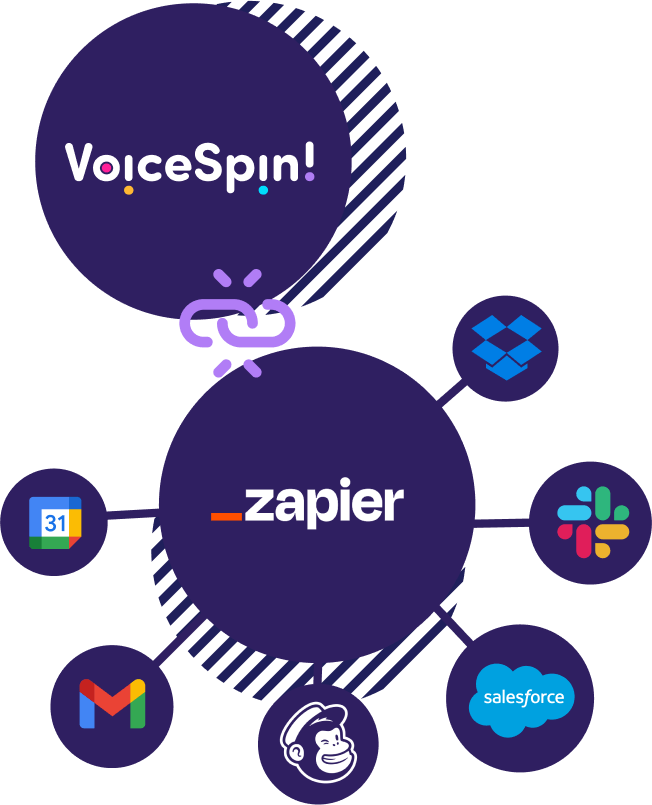 Integrate with Zapier to Streamline
Your Workflow
Take advantage of VoiceSpin's
integration with Zapier
With Zapier VoIP integration enabled by VoiceSpin, you can combine the calling and texting capabilities of VoiceSpin with thousands of other apps and boost your team's efficiency through seamless workflow automation.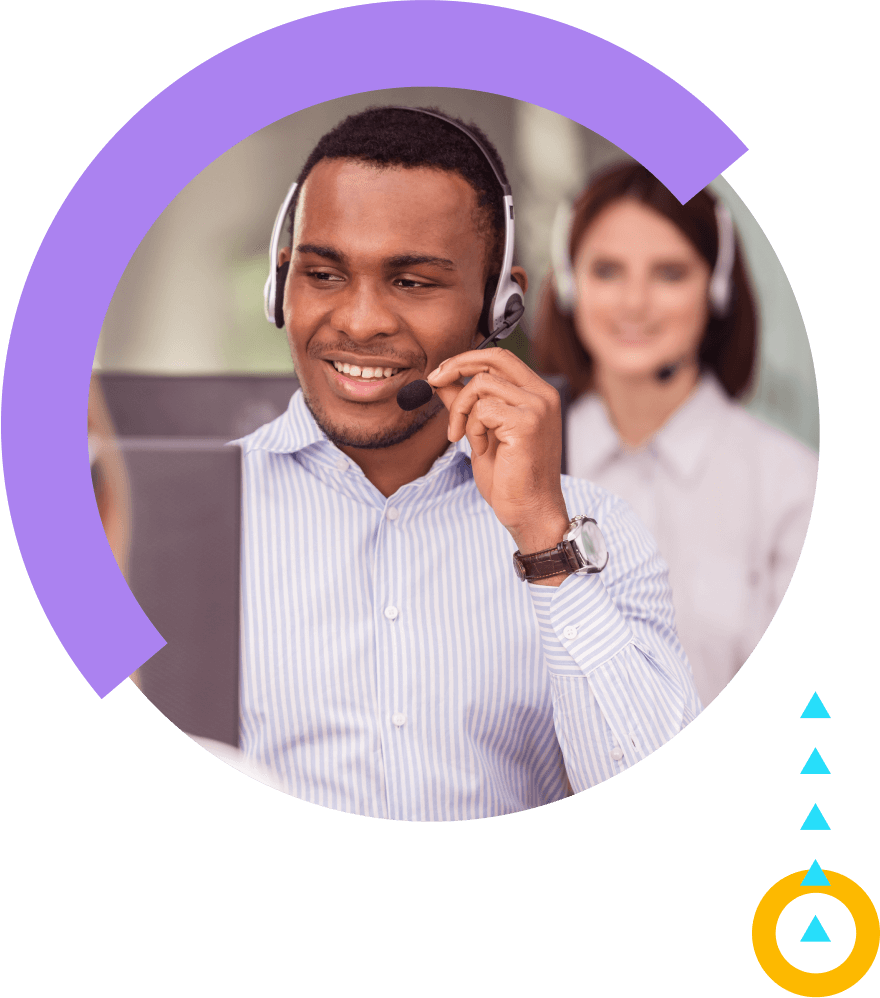 How do I integrate Zapier VoIP telephony?
To integrate Zapier with VoiceSpin's VoIP service, you need to create a Zapier account, if you don't have one yet. To push data into VoiceSpin, you'll define a trigger in another app, set up a desired action, add your VoiceSpin account, and you're almost there. Check out our step-by-step Zapier integration guide.
Does Zapier have a dialer?
Though there is no built-in Zapier dialer, Zapier can be used to integrate with various third-party dialer systems to automate call-related workflows. Some popular call center dialer software solutions, including VoiceSpin's AI-powered auto dialer, can be easily integrated with Zapier.
How much does the integration with Zapier cost?
Contact our sales team for more information about the pricing, details on the integration capabilities, and how connecting VoiceSpin to Zapier can help you set up efficient, time-saving workflow automations to streamline your processes and operations.