Secure & Reliable Financial Contact Center Software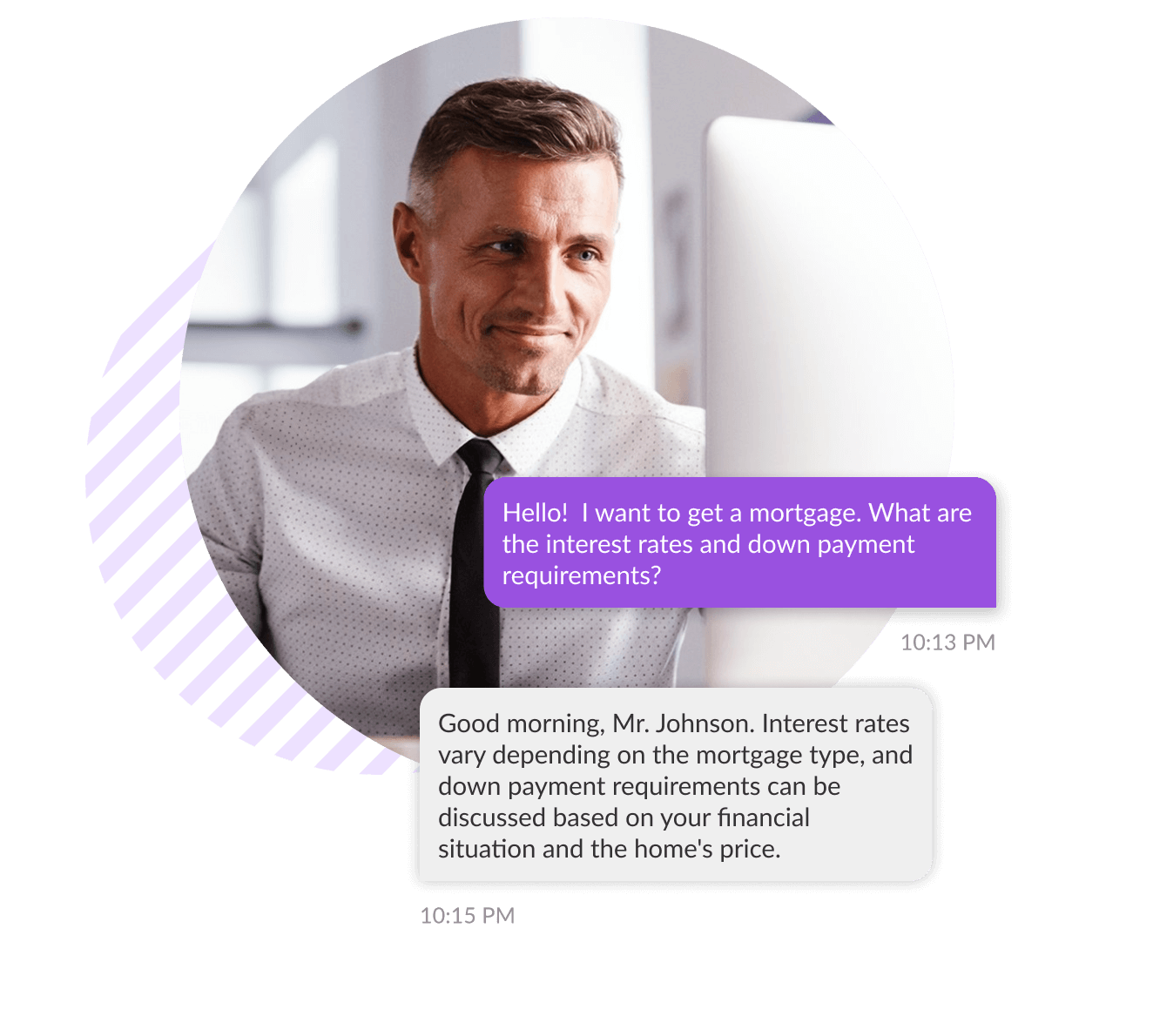 Engage with your clients across voice and digital channels and ensure consistent and secure experiences along their financial journey with robust finance and banking call center software.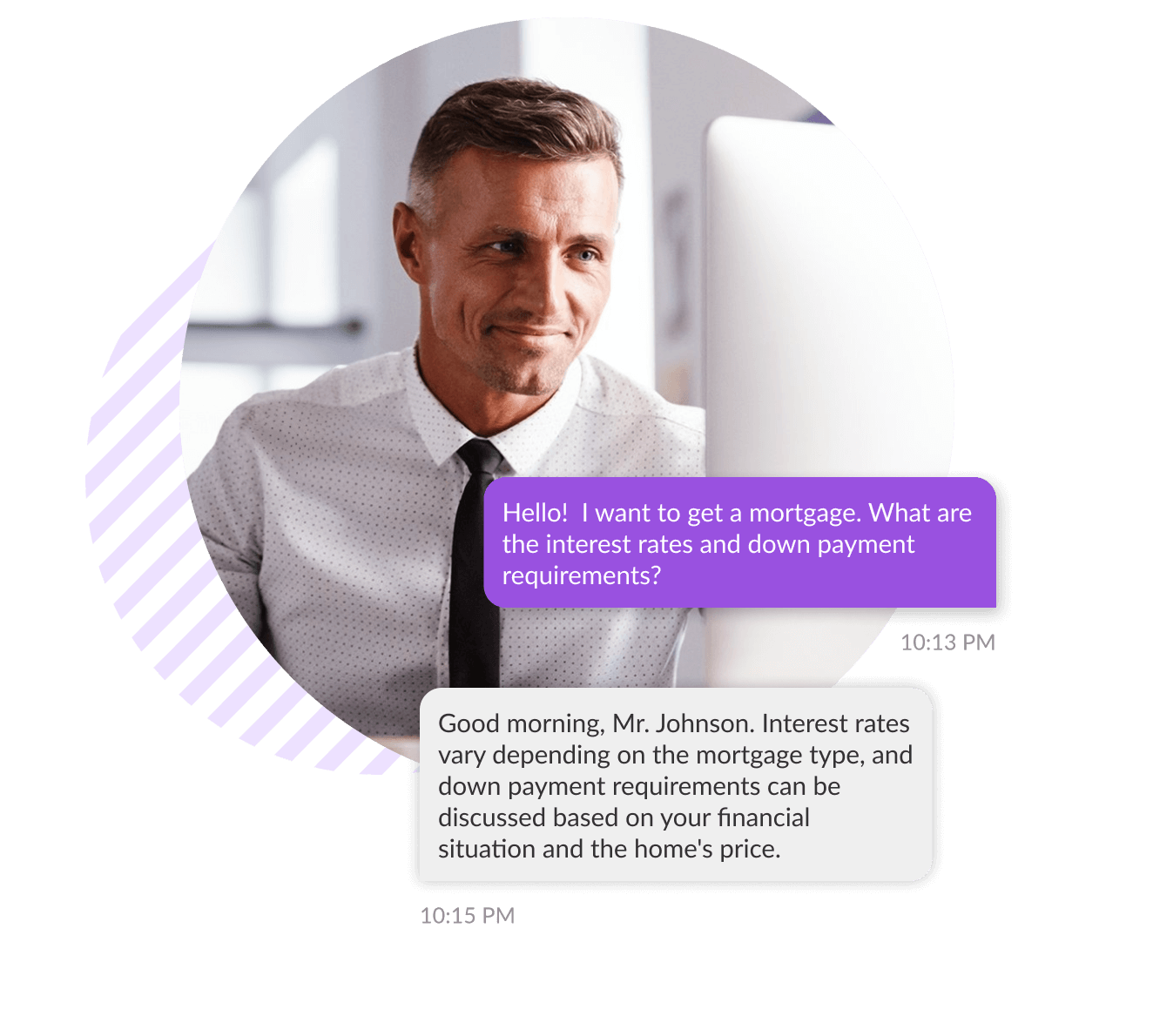 Meet Your Clients' Expectations with Contact Center for Banks and Financial Services
The rising client expectations for personalized service and seamless omnichannel experiences, data security, and regulatory compliance are some of the unique challenges faced by businesses and organizations in the finance, fintech, and banking sector. With VoiceSpin's cloud-based financial services call center software, you can efficiently address these challenges and more. 
Support omnichannel
communications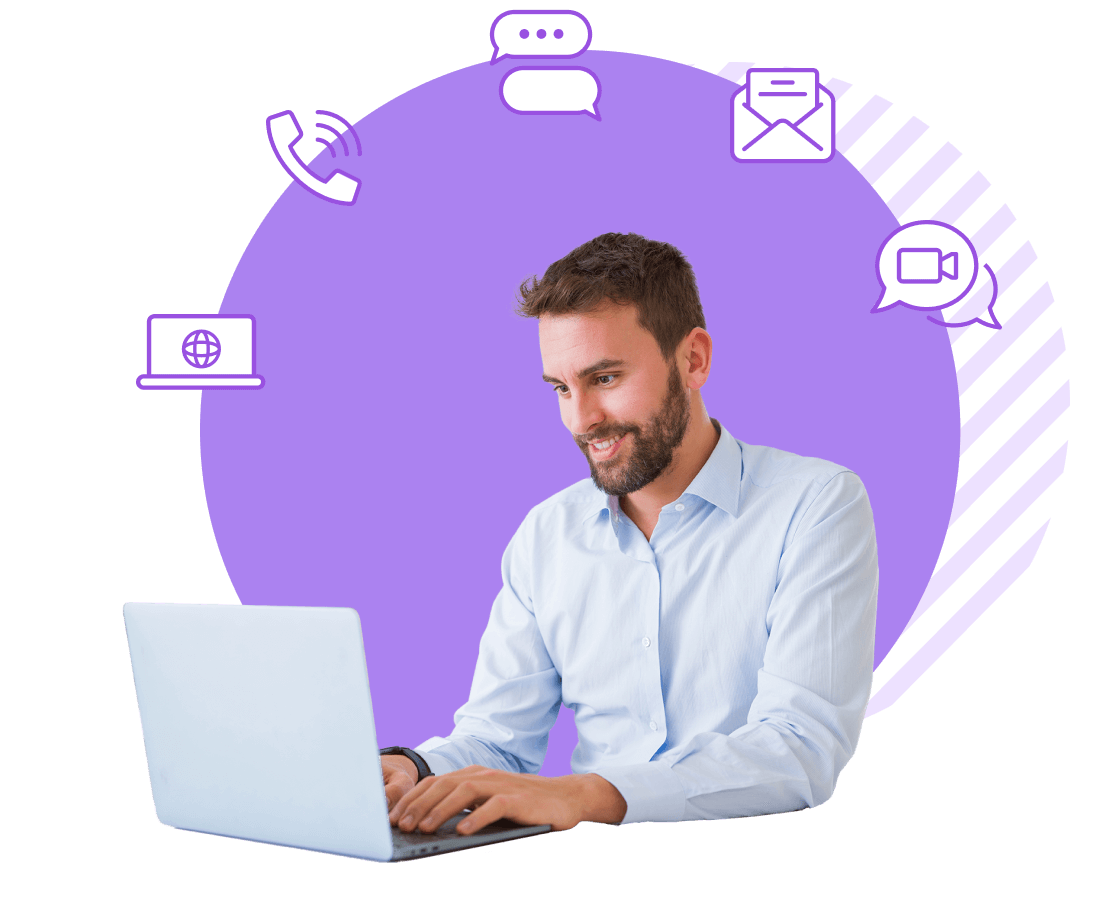 Omnichannel experiences are becoming increasingly significant in the financial sector. Support your clients across various channels, including voice, email, chat, social media, and Instant Messaging apps, with VoiceSpin's omnichannel contact center solutions.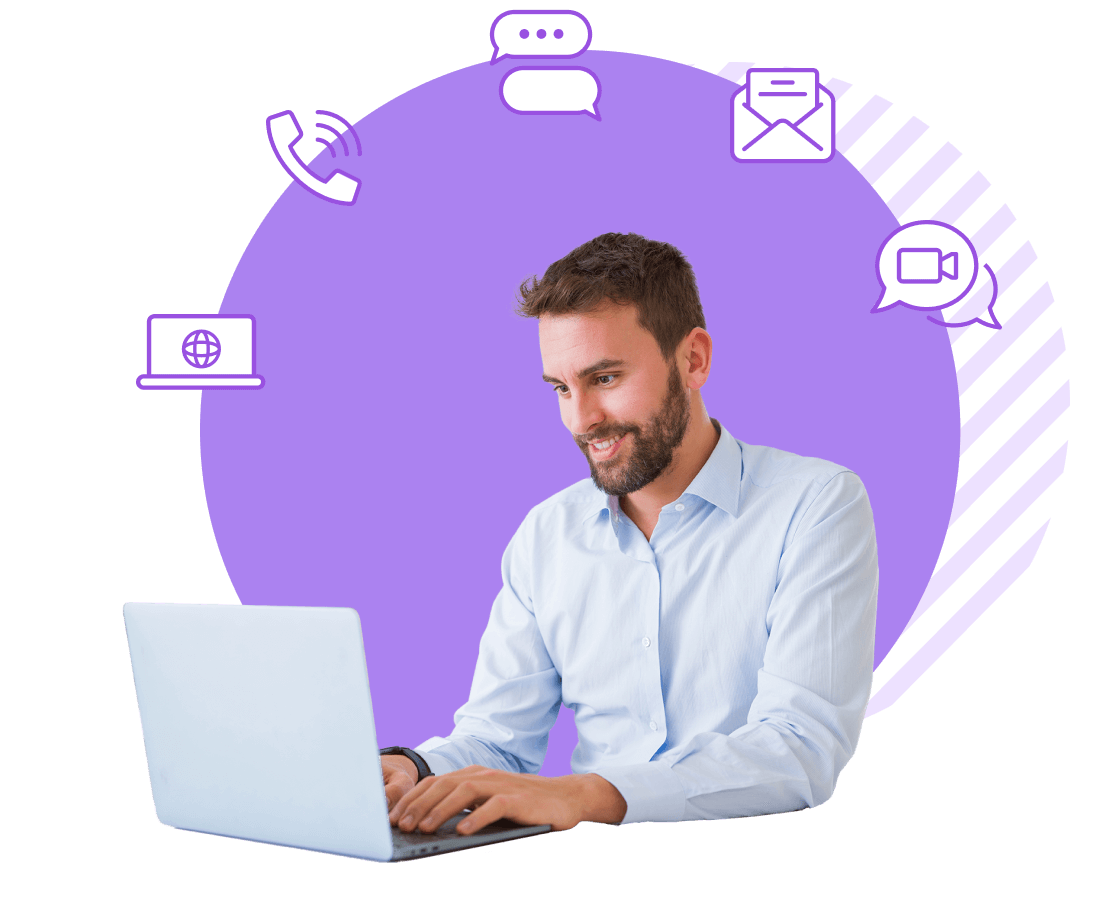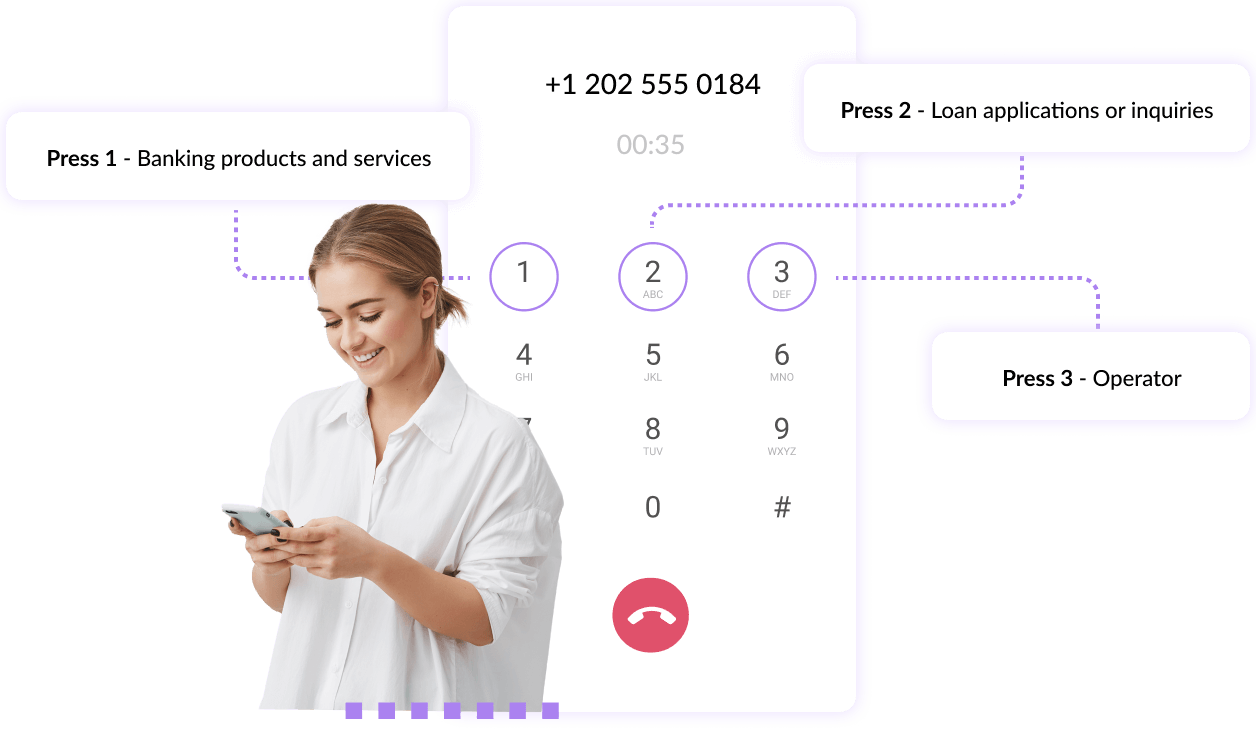 Deliver personalized
client experiences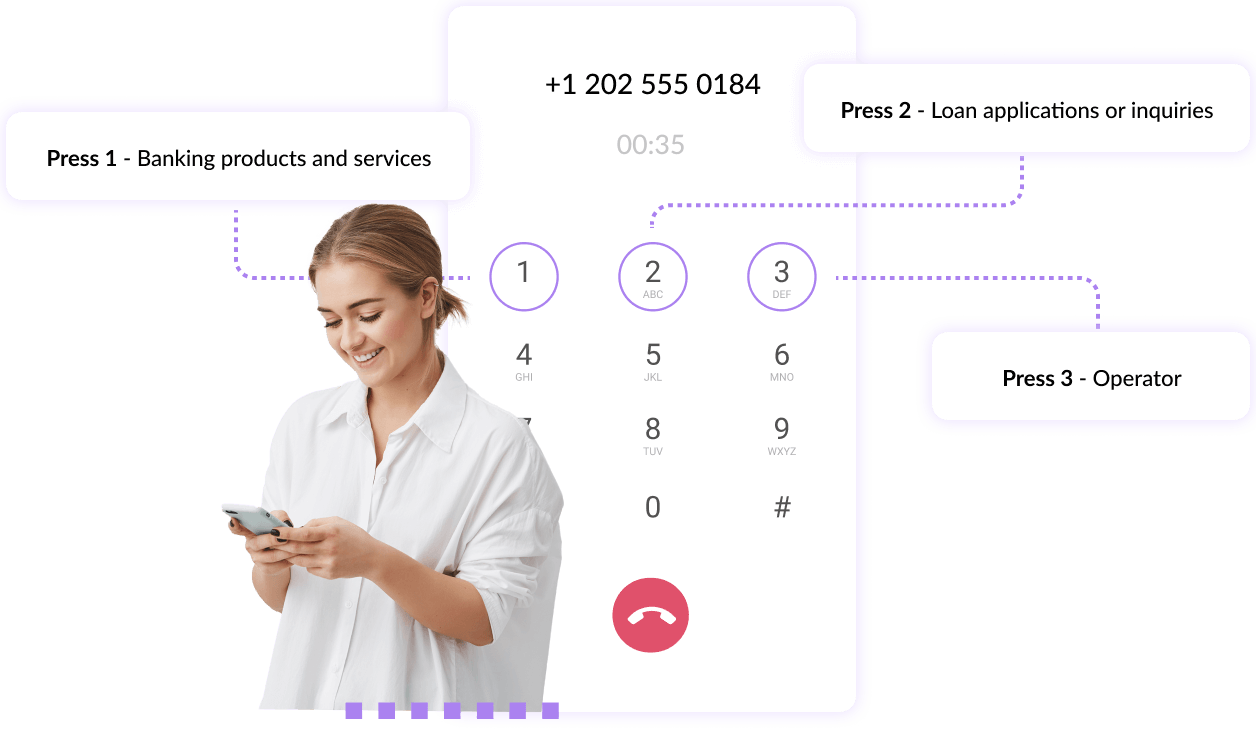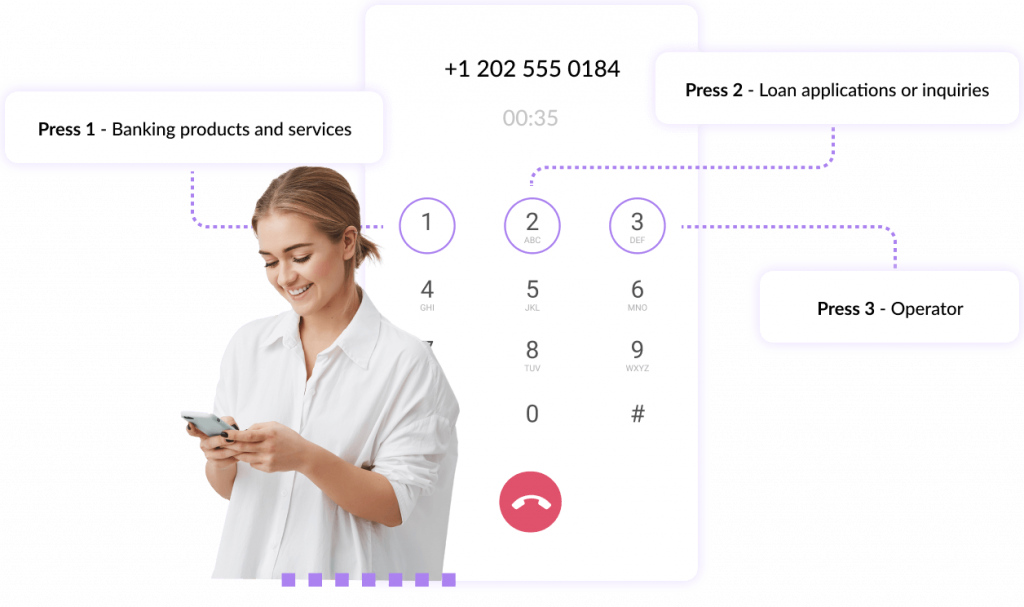 Take advantage of IVR, intelligent routing, and call queueing to help your agents manage high call volumes and ensure callers are always directed to the most relevant agents. Speed up issue resolution and empower agents to deliver personalized customer experiences.
Optimize outbound calling
with an AI auto dialer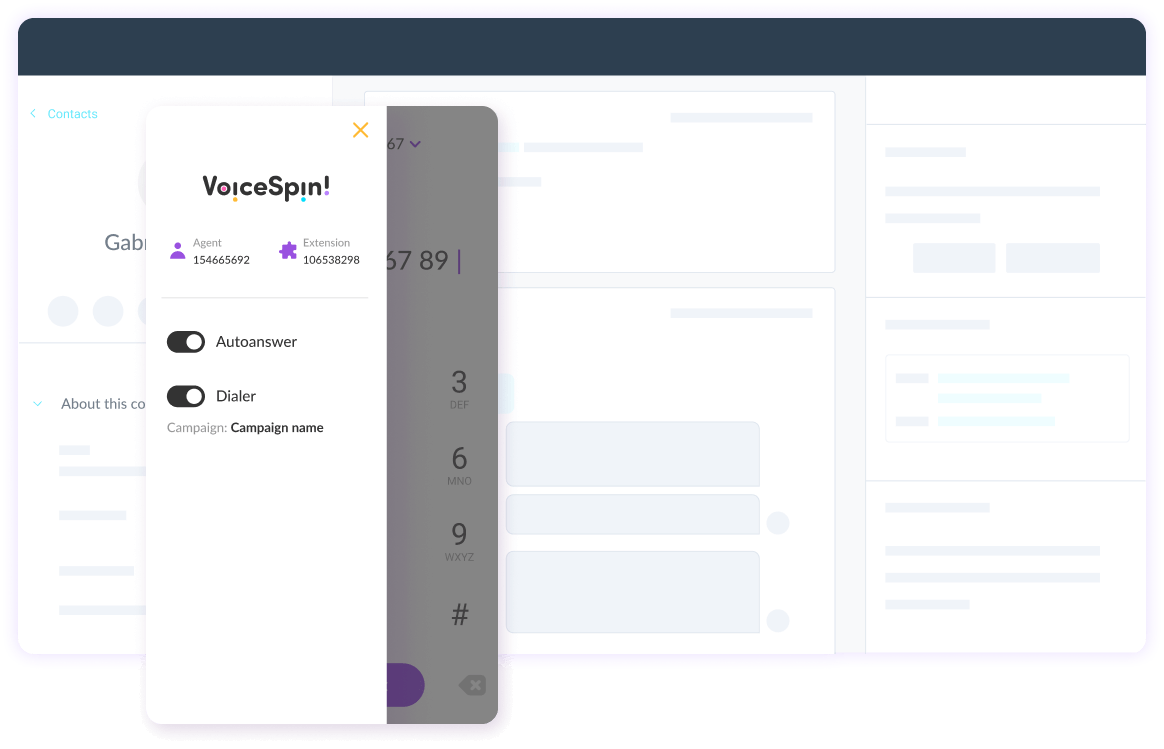 Streamline your outbound calling campaigns with an AI auto dialer that automates the dialing process, improves call answer rate, and increases agent talk times. Enable agents to connect with more leads and clients and turn more conversations into success.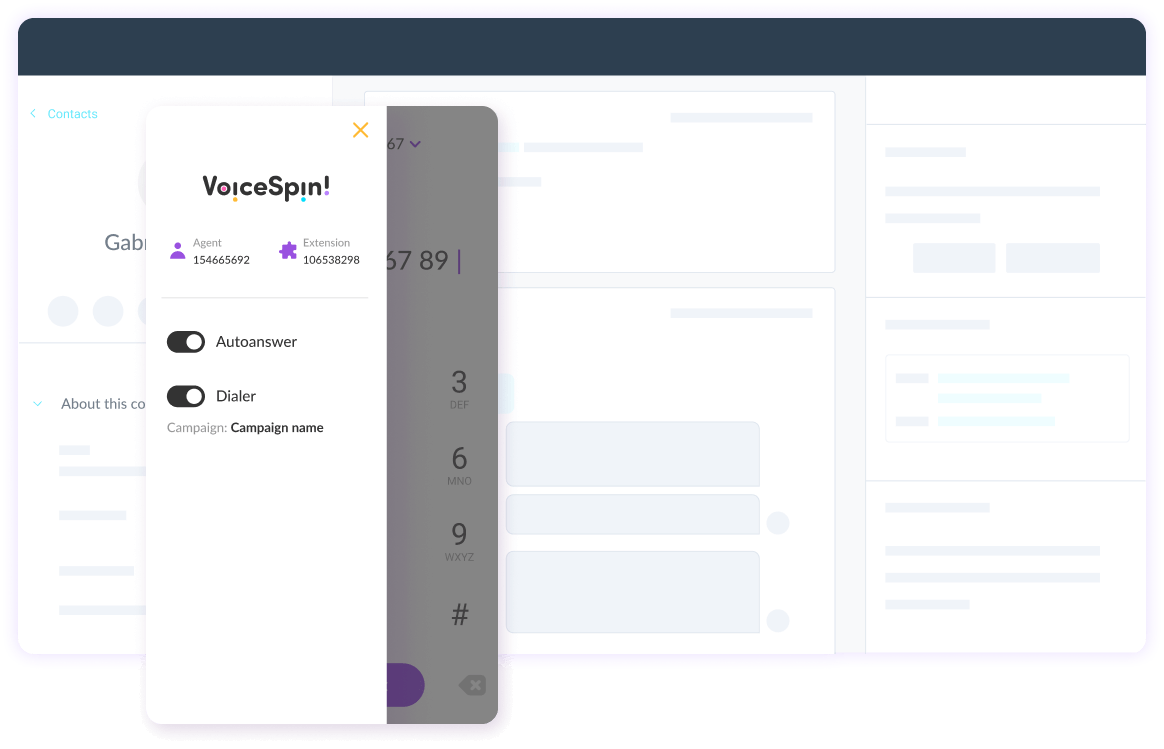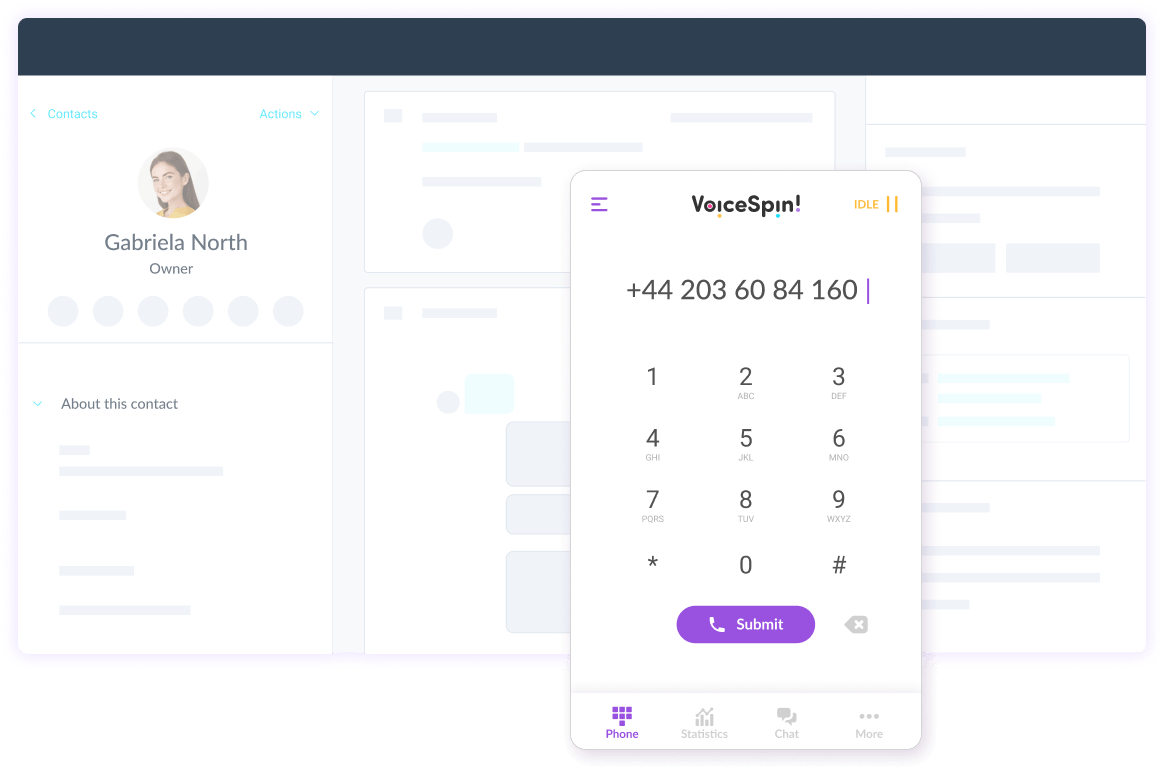 Integrate with your CRM
to keep data consistent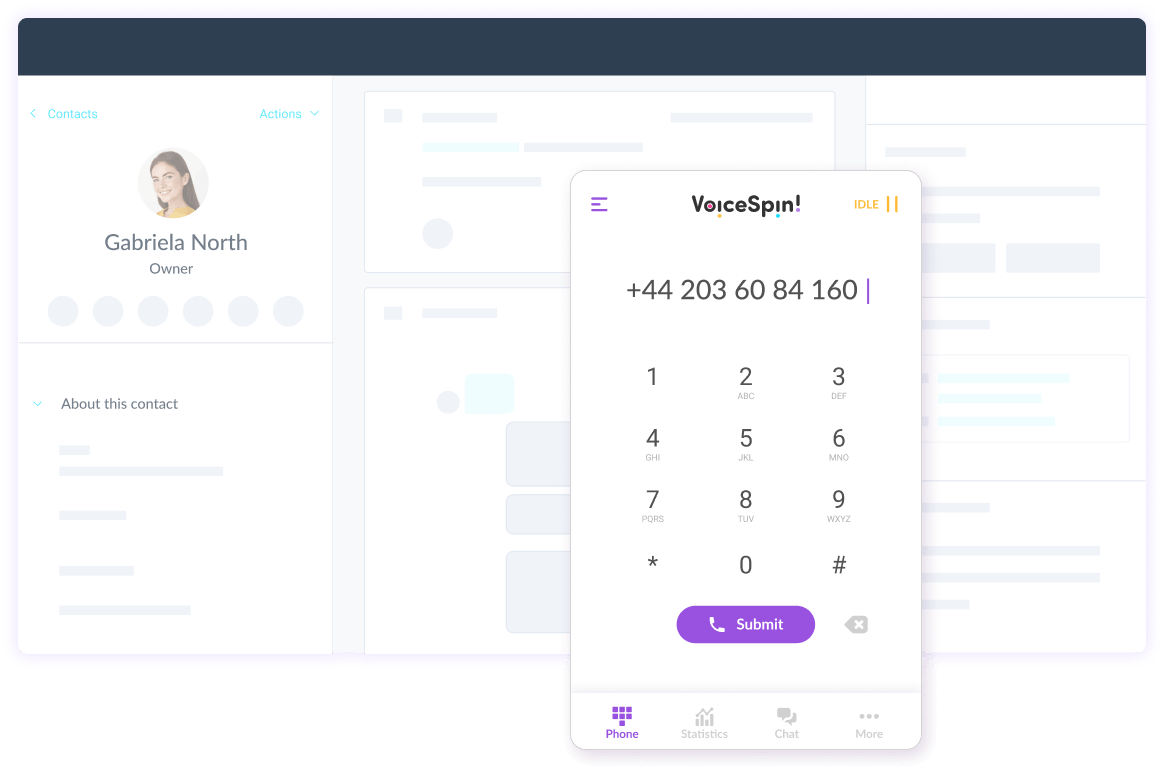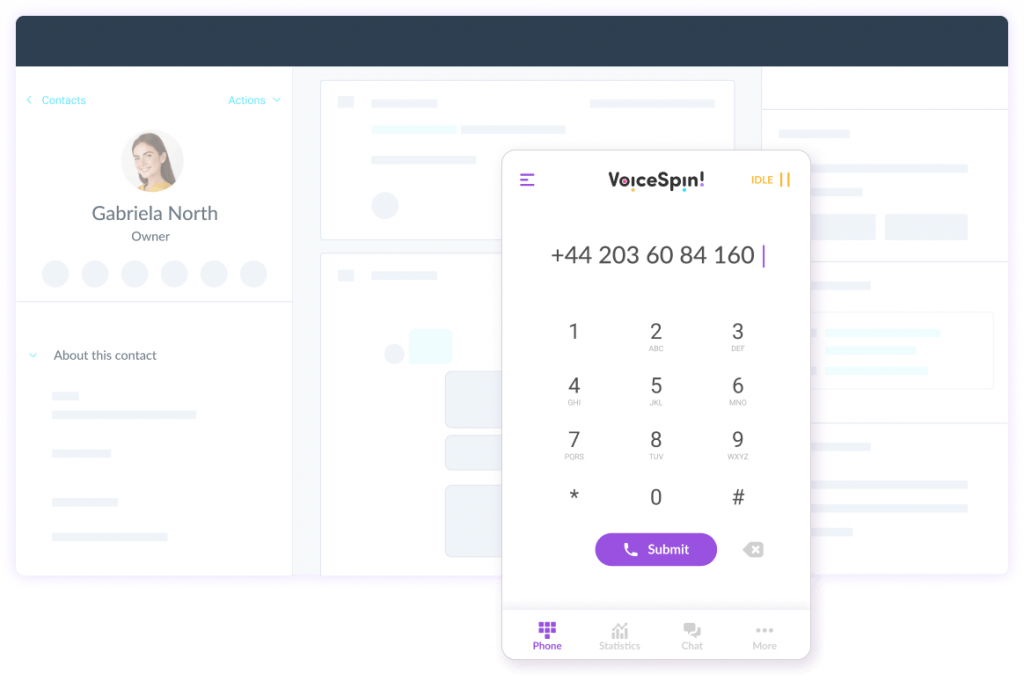 VoiceSpin seamlessly integrates with top CRM providers like Salesforce, Zoho, and HubSpot. Connect your favorite CRM and ensure agents are always equipped with the right context at the right time to resolve issues faster and more efficiently.
Enable end-to-end data
security and compliance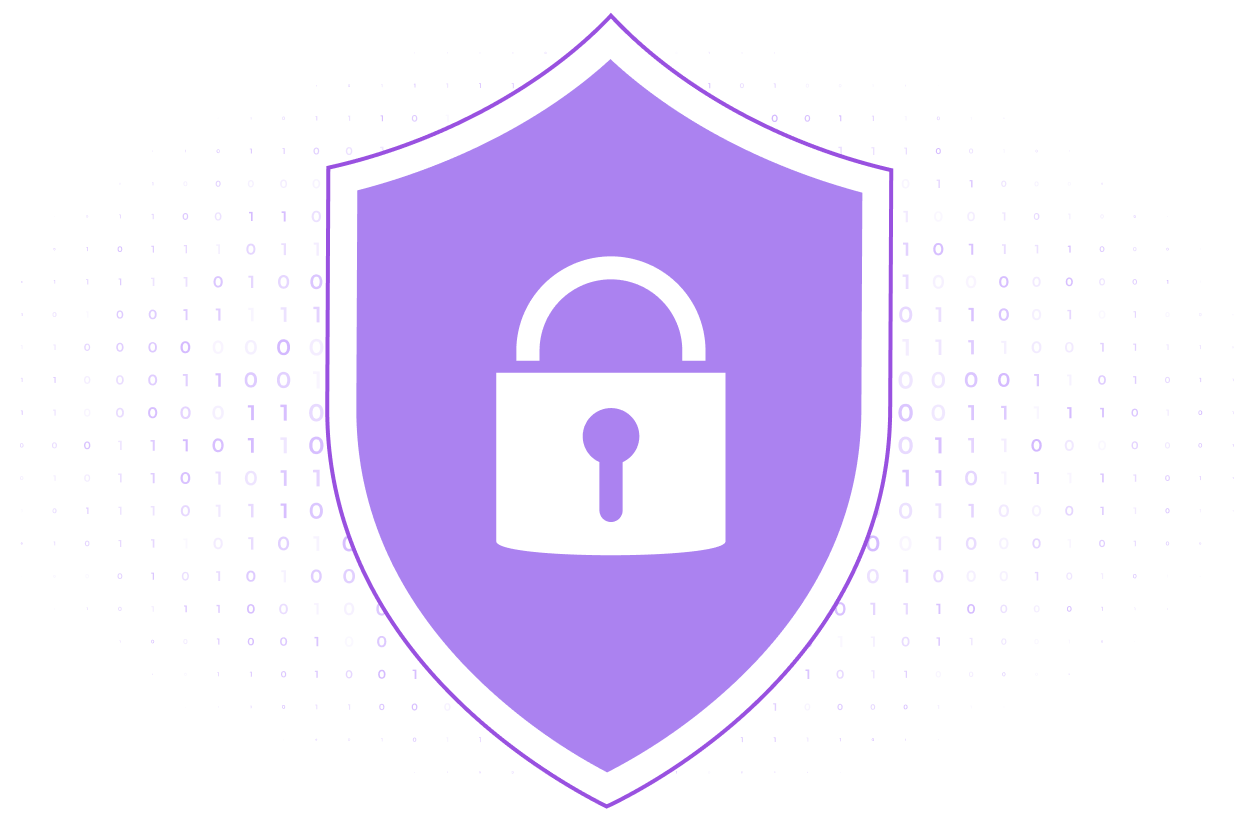 Data security and compliance are critical for financial call center solutions. With advanced data encryption, secure data storage, and integrations with regulatory compliance tools, VoiceSpin keeps your data protected and helps ensure client interactions comply with regulatory requirements.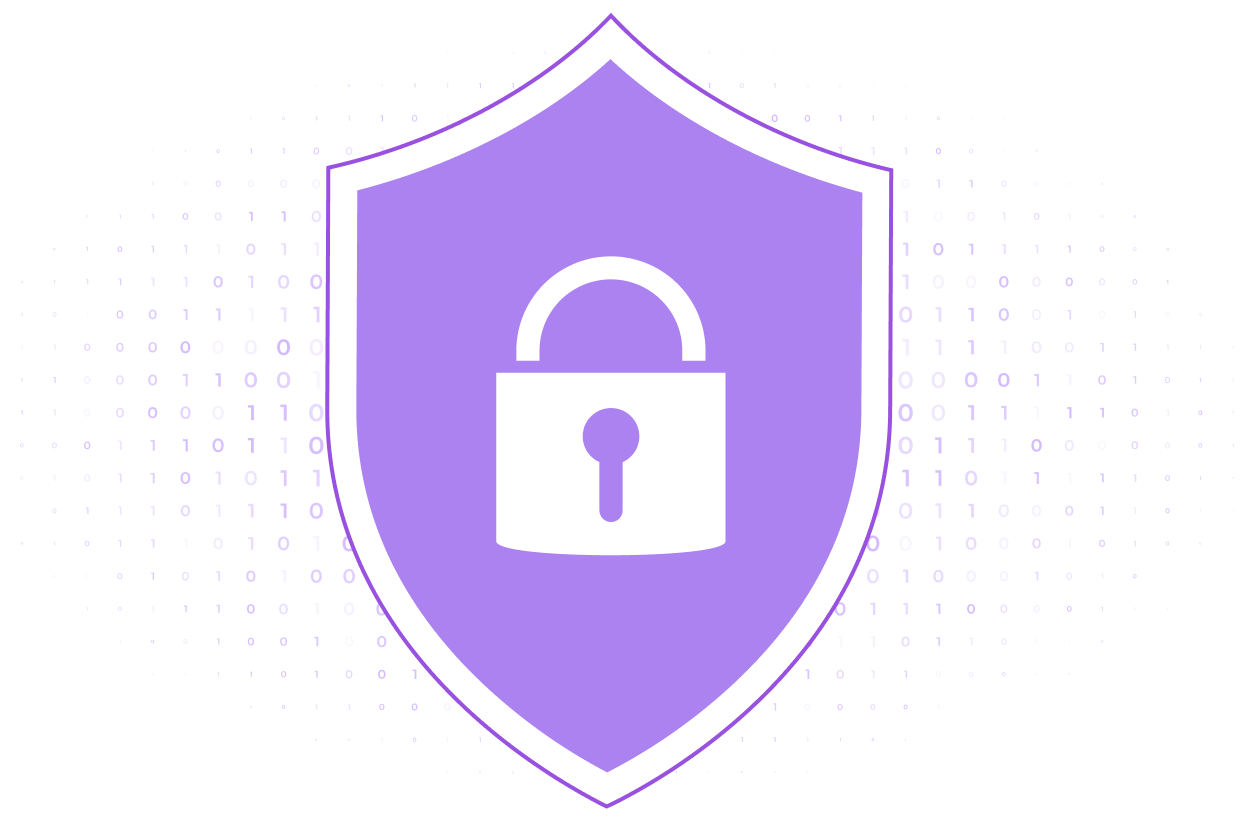 Powerful financial call center software features
Try call center software for fintech and financial service providers now
The right financial services call center software truly empowers finance, banking, and fintech organizations to deliver the communication experiences clients expect while ensuring security, compliance, and cost-efficiency. Book a 30-minute demo now to learn how VoiceSpin's cloud contact center solutions can help you do just that with omnichannel, AI, and deep integration capabilities.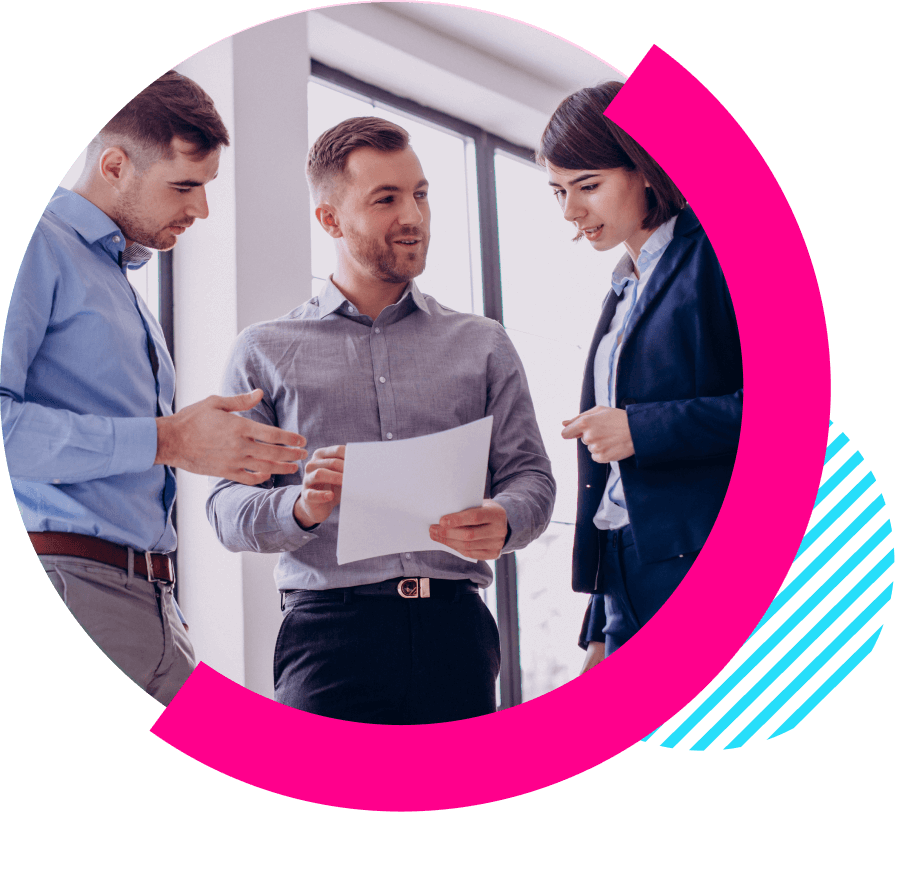 Features your team will love