AI Auto Dialer for Real Estate Agents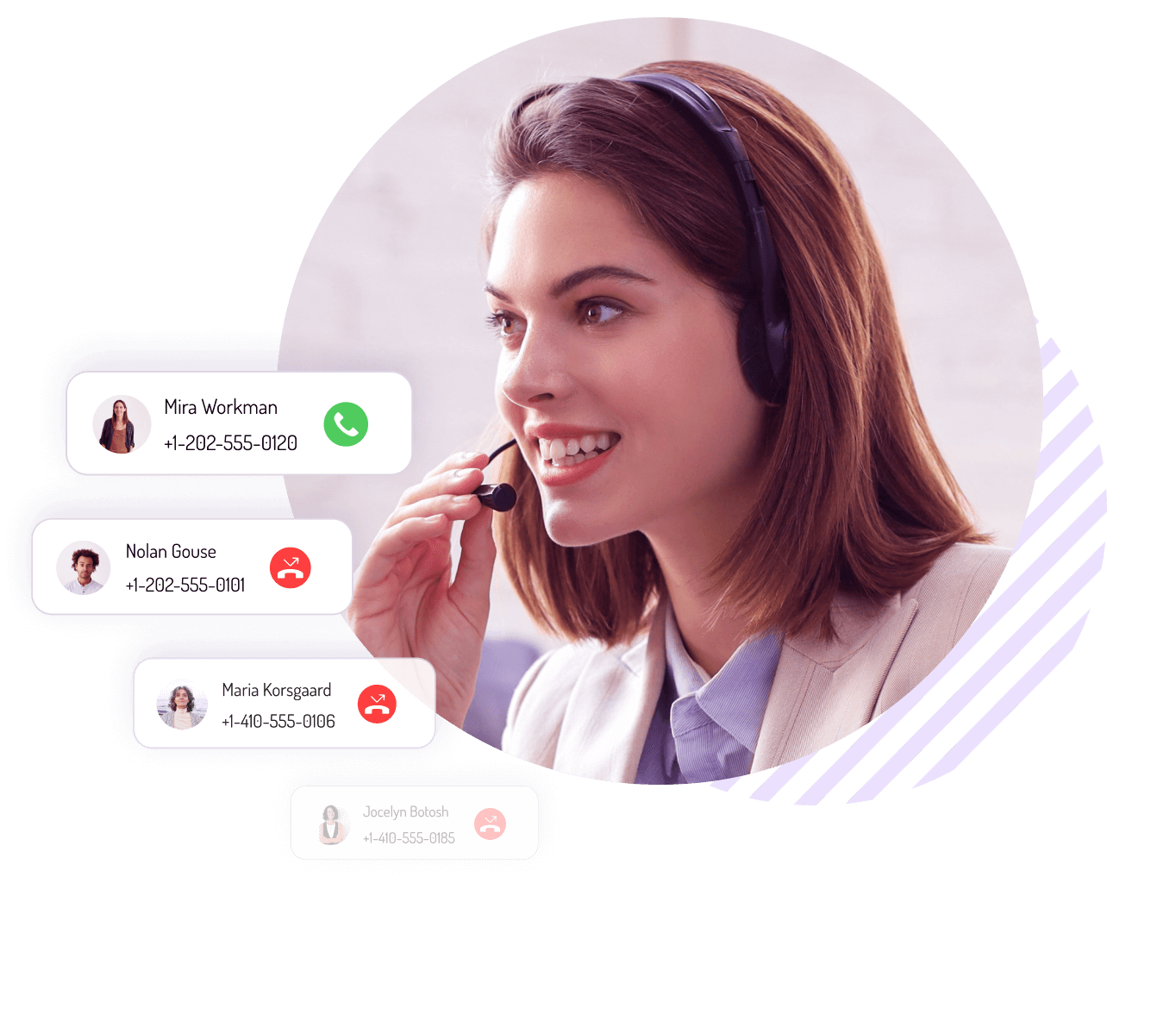 Streamline your real estate lead generation and prospecting, reach out to more leads in a fraction of the time, and ultimately close more deals with VoiceSpin's AI-powered auto dialer for the real estate industry.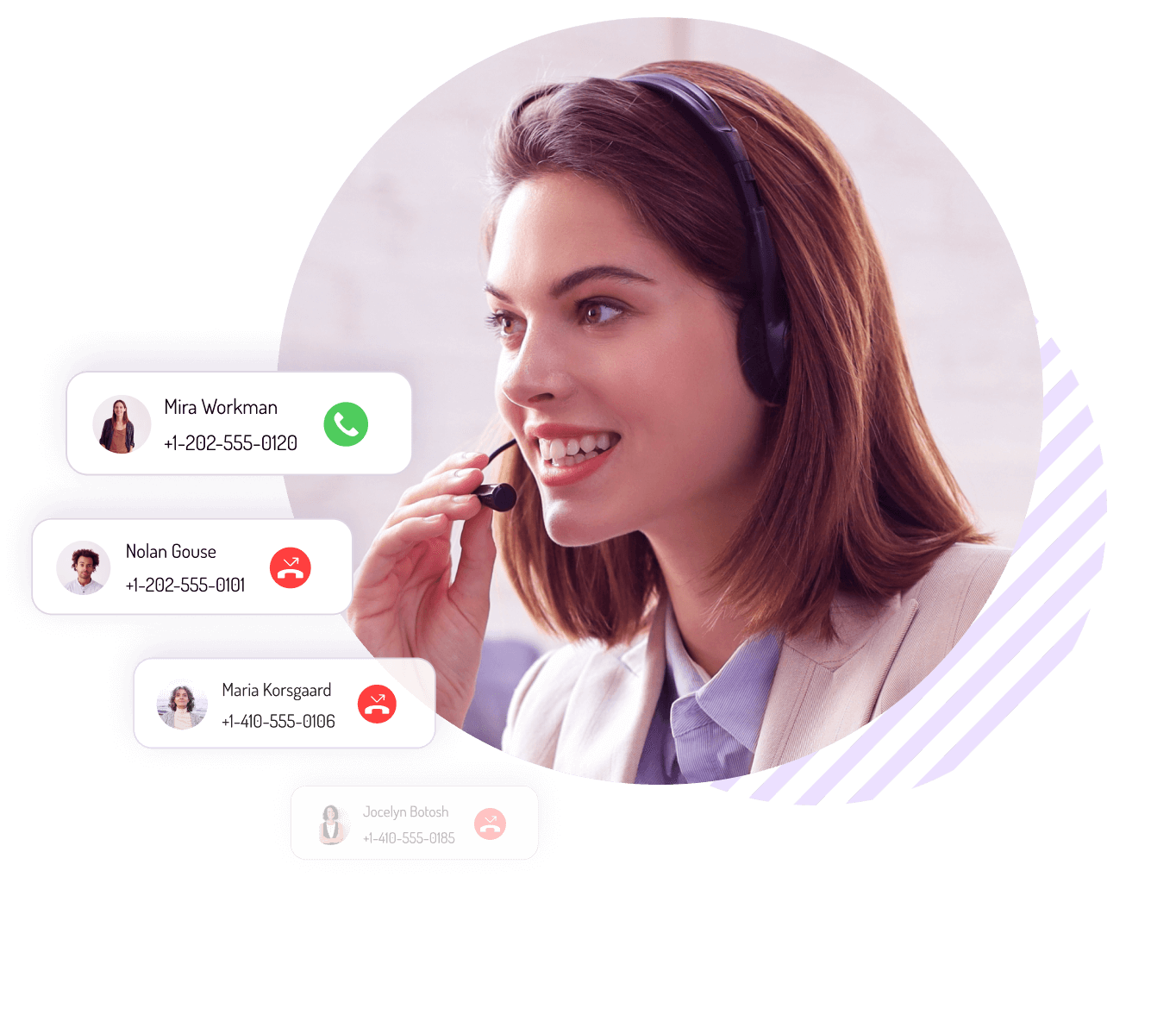 Intelligent Business Phone System and Dialer for Real Estate
Real estate has always heavily relied on outbound calling. VoiceSpin's AI-powered auto dialer can make the outbound calling process much more efficient and hassle-free, increase agent talk times by up to 300%, and let your real estate sales team convert more deals driving your business success.
AI-powered auto dialer
for real estate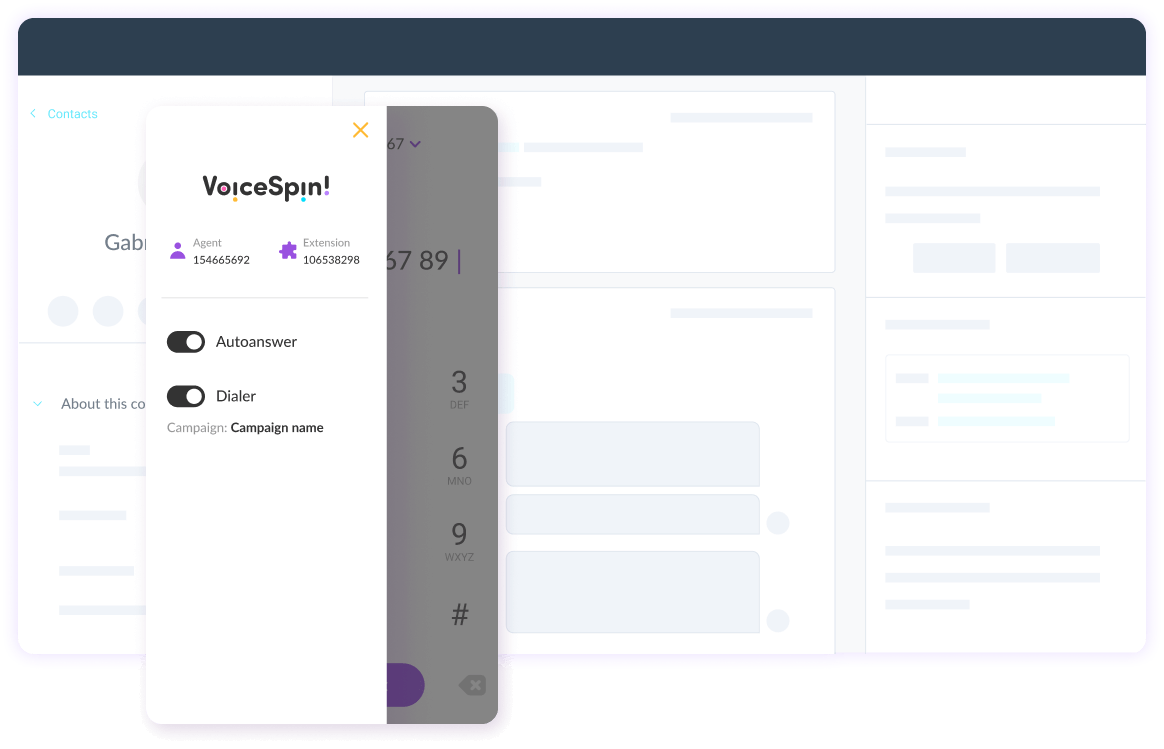 Enable agents to make thousands of outbound calls, eliminating the tedious and time-consuming task of dialing numbers manually. VoiceSpin's predictive dialer minimizes agent idle time, so your reps can connect with more prospects faster and turn more conversations into successful deals.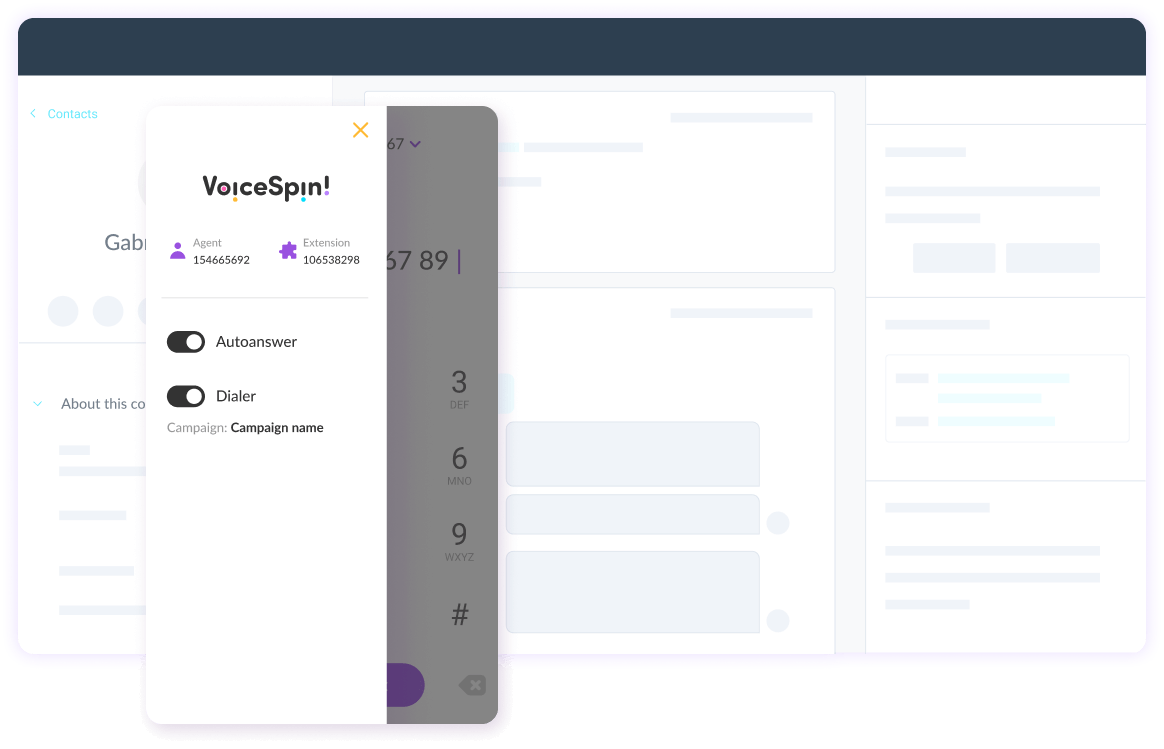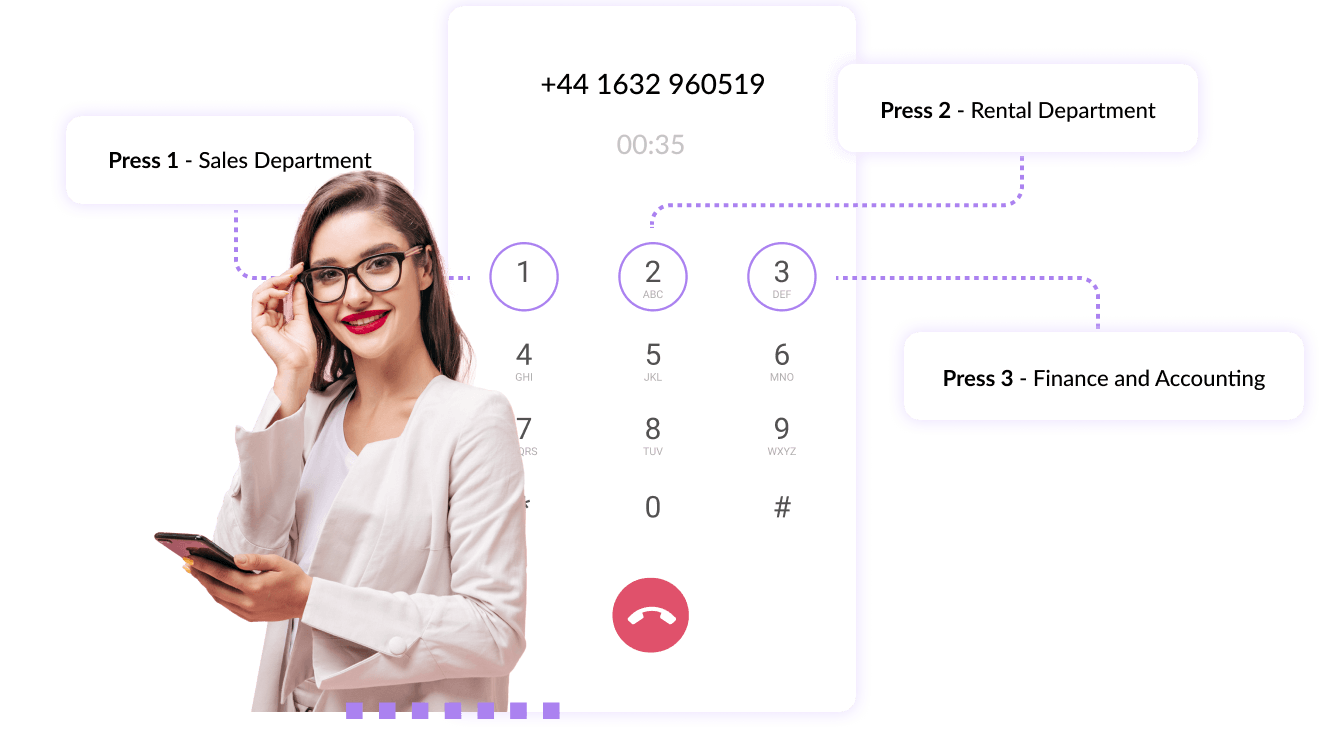 Intelligent lead and
agent matching system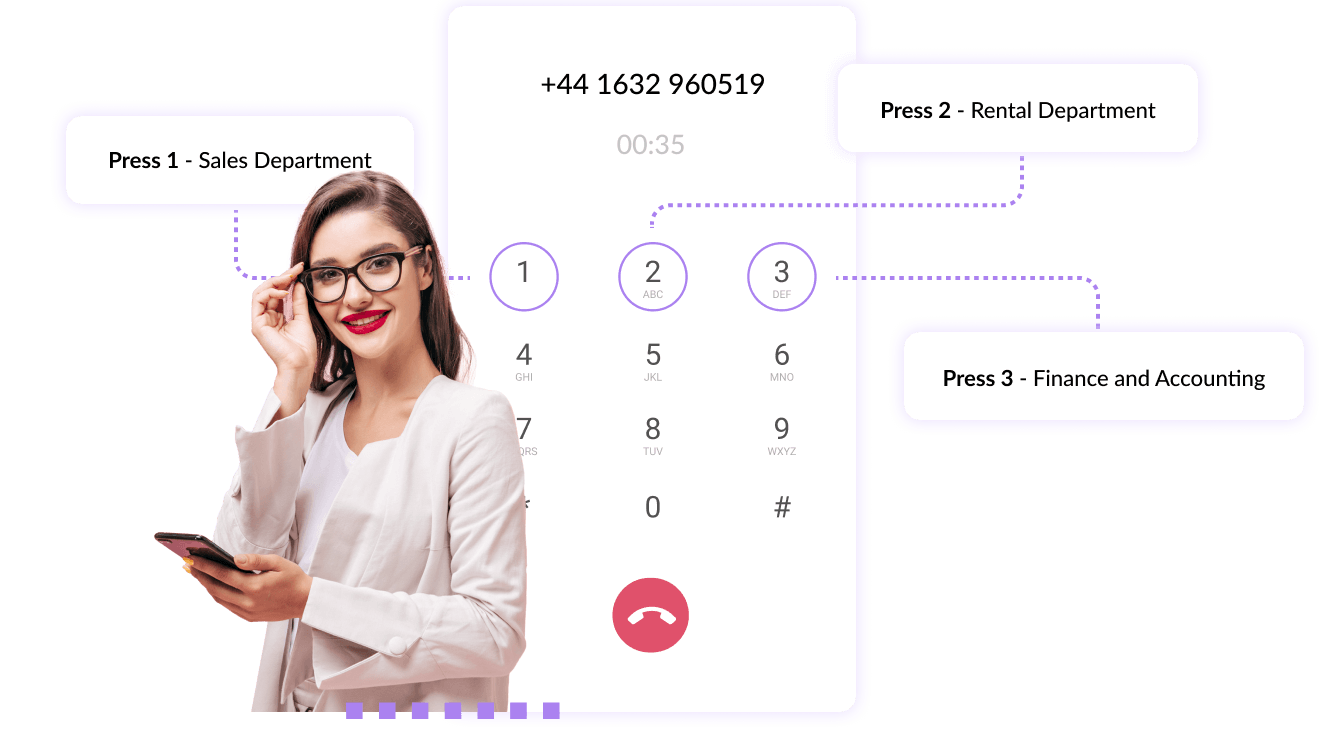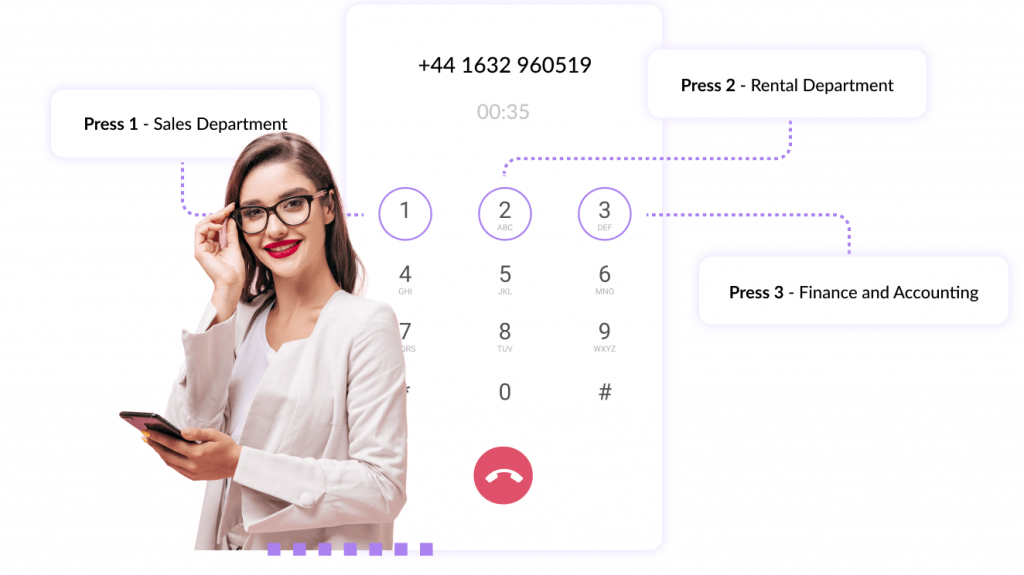 VoiceSpin's auto dialer lets your agents focus on what matters – selling homes while it does the rest. The dialer's AI and Machine Learning part automatically scores leads and agents, prioritizes leads, and matches them to the most appropriate agents, maximizing sales conversions.
Call recordings &
real-time call monitoring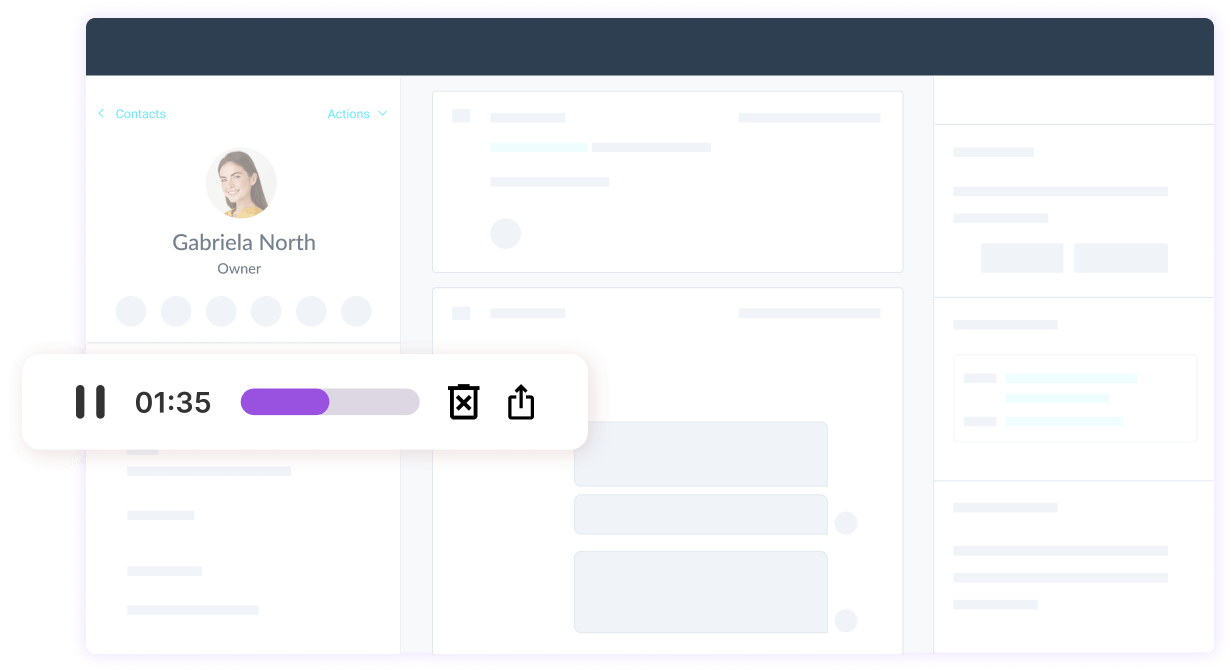 Ensure no critical information falls through the cracks – monitor calls in real-time and automatically record calls for agent training, compliance, and quality assurance. Agents can use call recordings as a reference for future follow-up calls.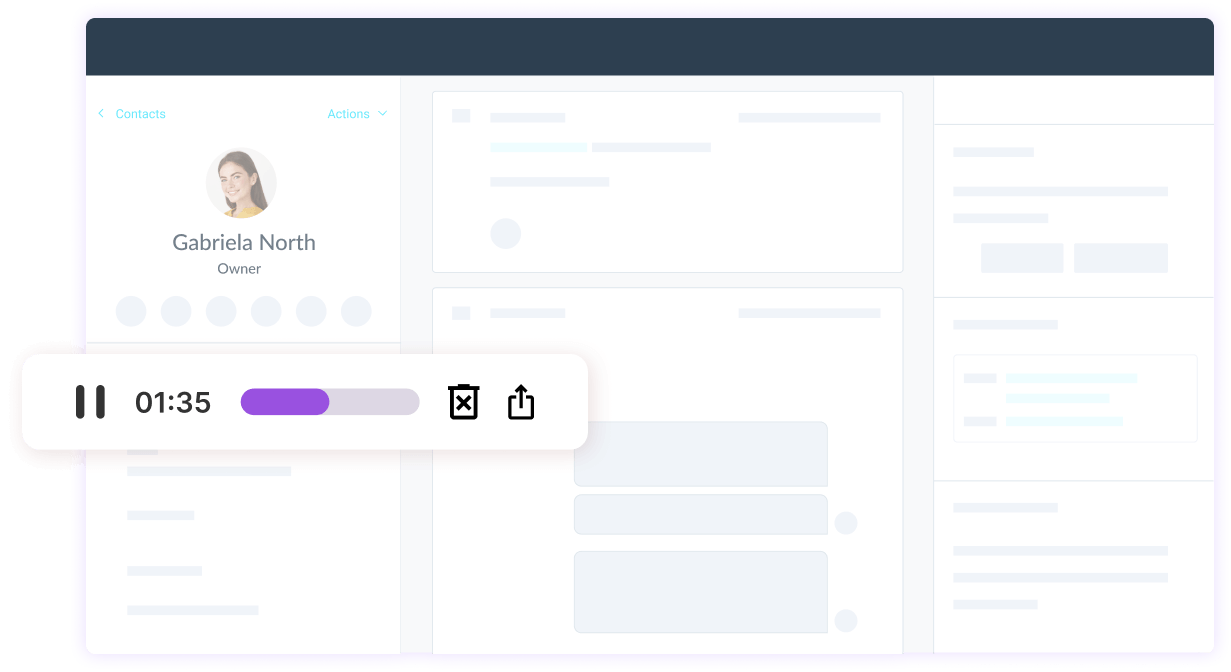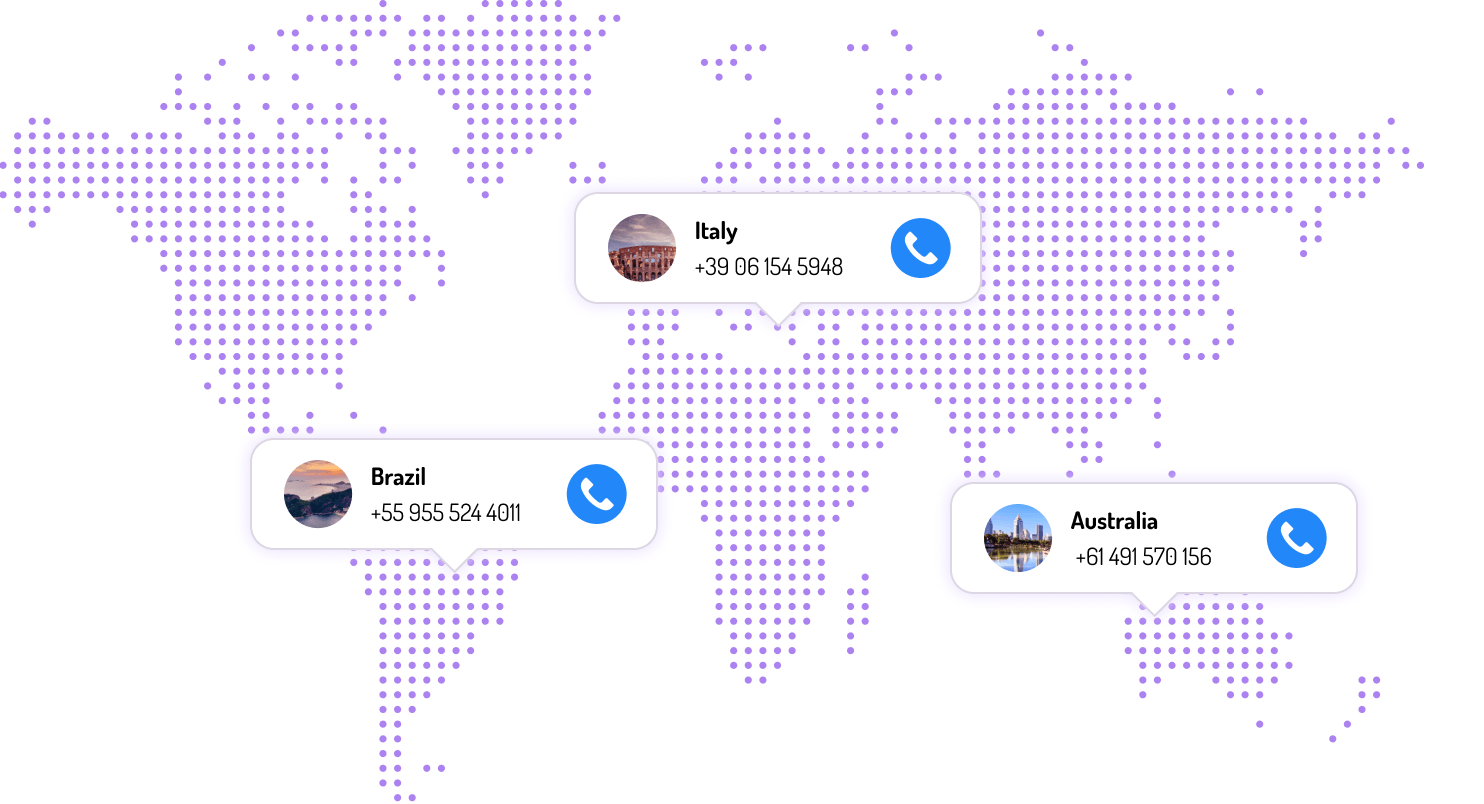 Increased Call Answer
Rates with local caller ID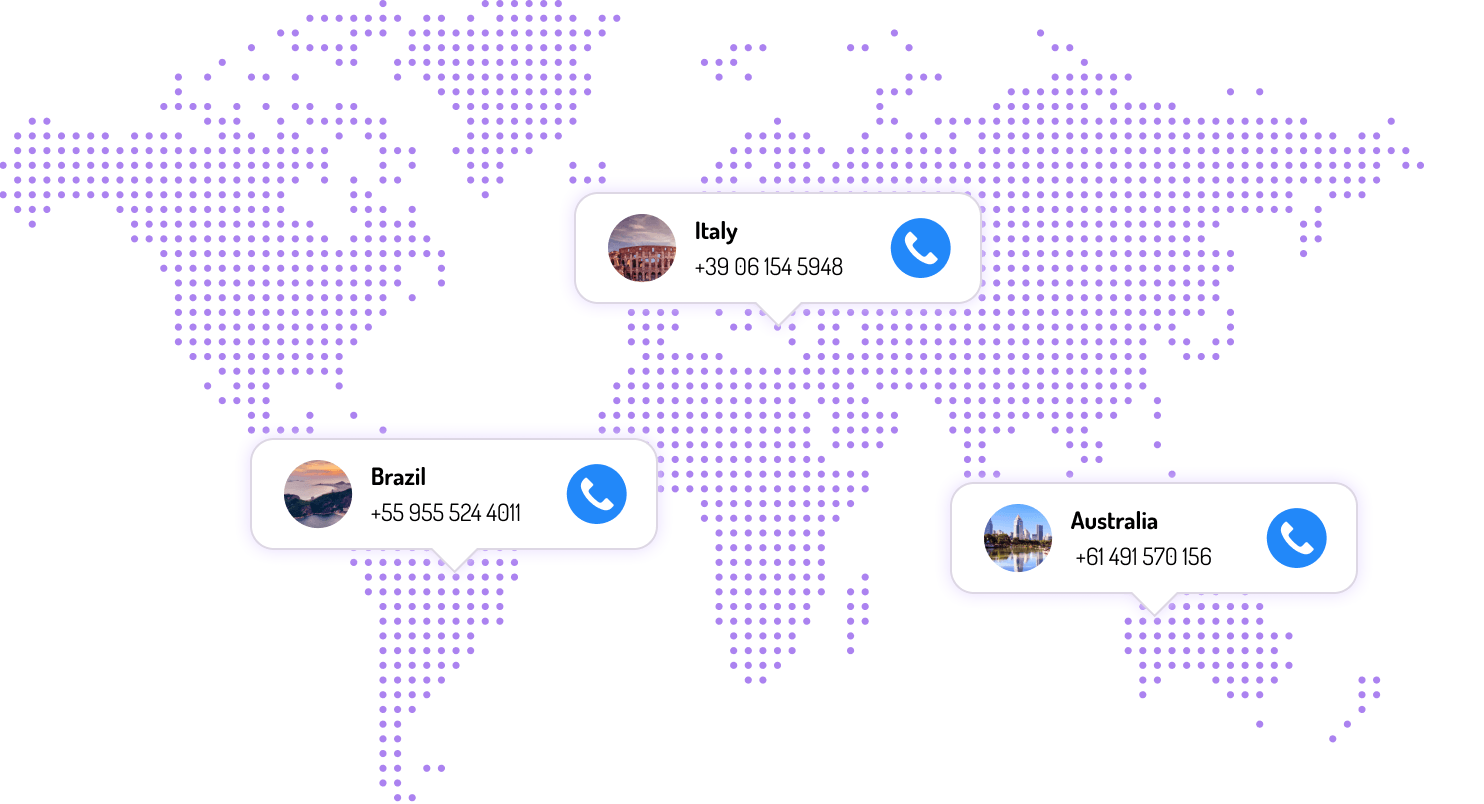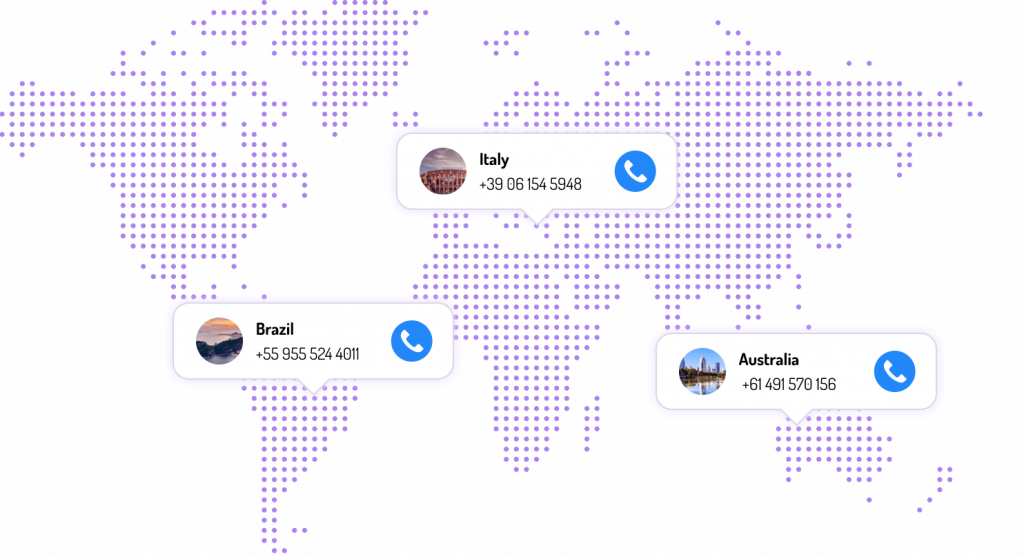 When cold calling, a low call pick-up rate is a common bottleneck for real estate agents. Leverage local presence dialing to boost your Call Answer Rates by 4 times by automatically matching area codes to your prospect's physical location.
Powerful real estate auto dialer software features
See VoiceSpin's AI auto
dialer for real estate in action
With the right auto dialing system that integrates with your CRM, automates, and simplifies the dialing process, your agents can focus on the most critical aspect of your real estate business – interacting with leads and turning more conversations into sales conversions. Book a demo now to find out how VoiceSpin's cloud call center software featuring AI auto dialer can help your real estate business thrive.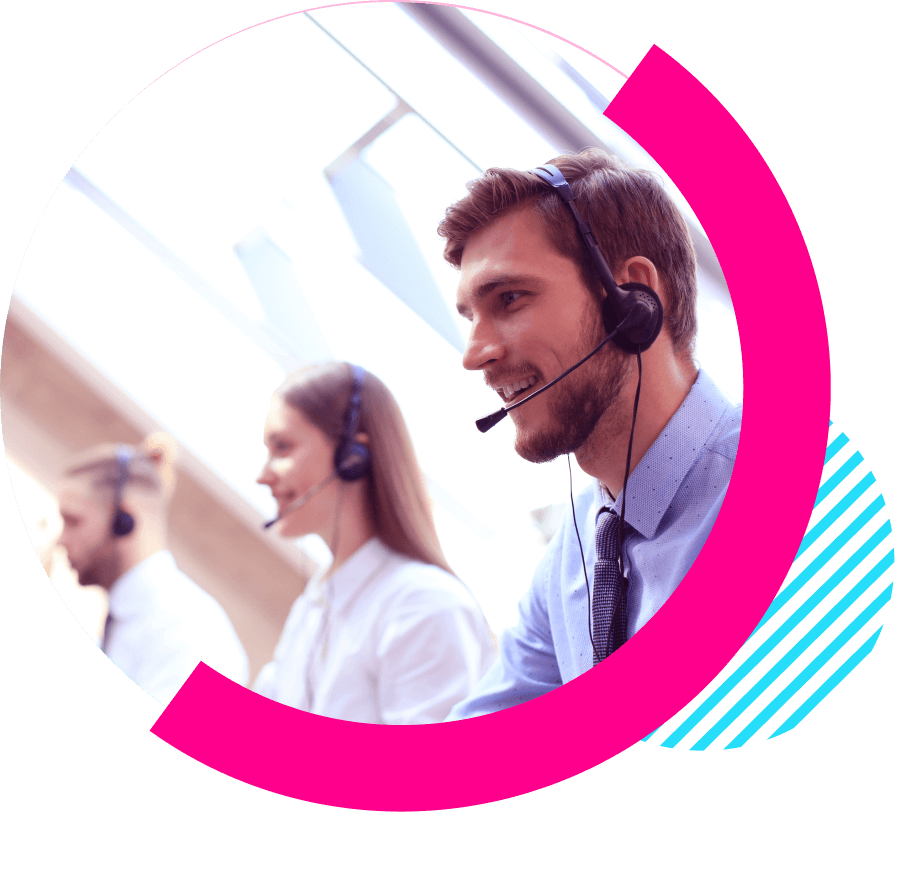 Dialer features your team will love