Unlike on-premises solutions, hosted contact centers provide businesses and organizations with a more flexible and cost-efficient way to manage their customer communications. By leveraging hosted contact center software, businesses can offer their prospects and customers multiple communication channels, easily manage remote agents, and connect the system to CRM and other business tools to streamline contact center operations.
What is a Hosted Contact Center?
A hosted contact center is a communication software solution that is hosted at a third-party service provider's physical location or on the cloud rather than on a business's premises. A hosted contact center is often interchangeably referred to as a cloud contact center or a virtual contact center, which is not entirely correct. The infrastructure of a hosted contact center is hosted by a third-party contact center software provider – either in traditional data centers or in the cloud. So, while it is hosted externally, it may or may not be cloud-based.
Looking for a contact center solution?
Powerful AI dialer, bulk SMS, and more tools for running an omnichannel contact center.
How are Hosted Contact Centers Different from On-premises Contact Centers?
On-premises contact center solutions are operated within an organization's own physical premises or data centers and require them to manage and maintain all aspects of their infrastructure, including hardware, software, network, and telephony systems. On-premises contact centers are typically more time-consuming and costly to implement, harder to scale up or down, and have limited integration options.
Hosted contact centers and cloud contact centers are an alternative to traditional on-premises solutions. They are much easier to deploy and manage, more flexible and scalable, and are more cost-efficient, making them an attractive choice for small businesses with tight budgets. With a hosted contact center solution, agents can work remotely as long as they have a stable internet connection, which makes hosted contact centers a preferred choice for businesses that operate in a remote or distributed work environment.
Advantages of a Hosted Contact Center
Quick and easy deployment
Unlike on-premises solutions, hosted contact centers require much less time, resources, and effort to implement. While it might take months to deploy an on-premises solution and configure hardware and software, a hosted call center can be implemented within days as businesses don't need to set up their own hardware and data center facilities. Hosted solutions are also easier to manage since all the upgrades and maintenance are handled by a service provider.
Increased scalability and flexibility
As opposed to on-premises contact centers, hosted cloud-based contact center solutions allow for greater flexibility and scalability and can be quickly adapted to changing business needs. Businesses can easily add or remove agents, features, and capabilities, which can usually be done with a few clicks in the software's interface. The pay-as-you-go model of hosted cloud solutions also makes it easier to scale up contact center operations and quickly adjust to increased call volumes.
Cost-efficiency
Unlike on-premises solutions, cloud-hosted contact centers are much more cost-efficient as businesses don't need to invest in hardware equipment, software licenses, hiring additional staff with technical expertise, training, ongoing maintenance, and upgrades – this is all handled by a service provider. When setting up a virtual call center, businesses can also cut down on expenses for a physical office space as agents can work from home by simply logging into the cloud contact center software system and handle inbound and outbound communications.
Basic Features of Hosted Contact Center Solutions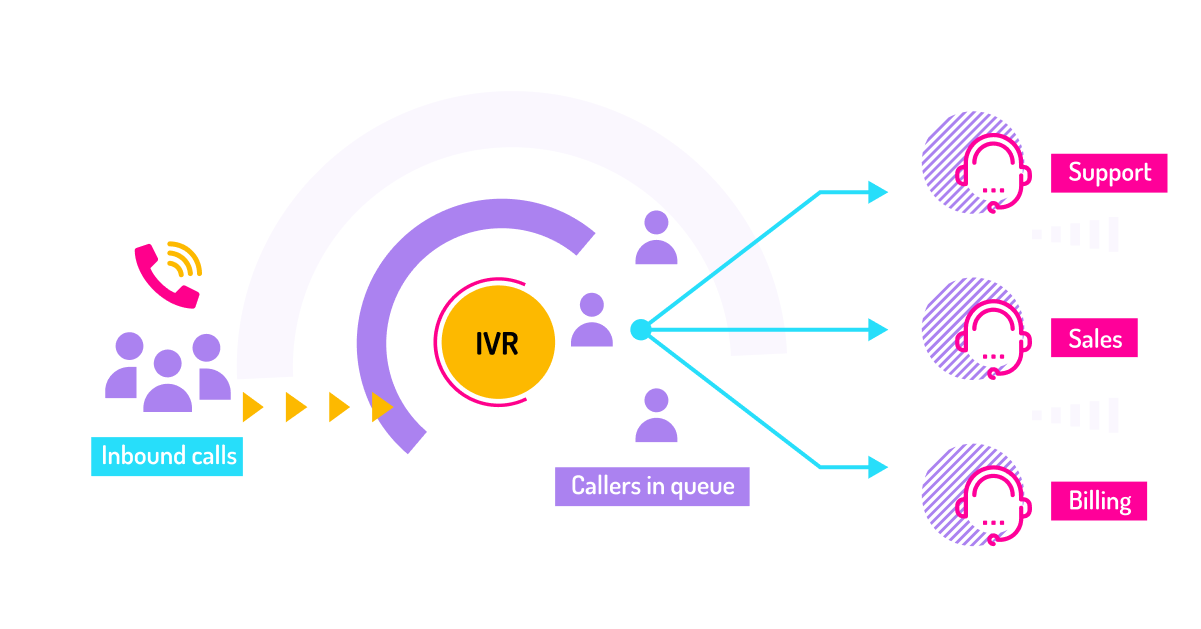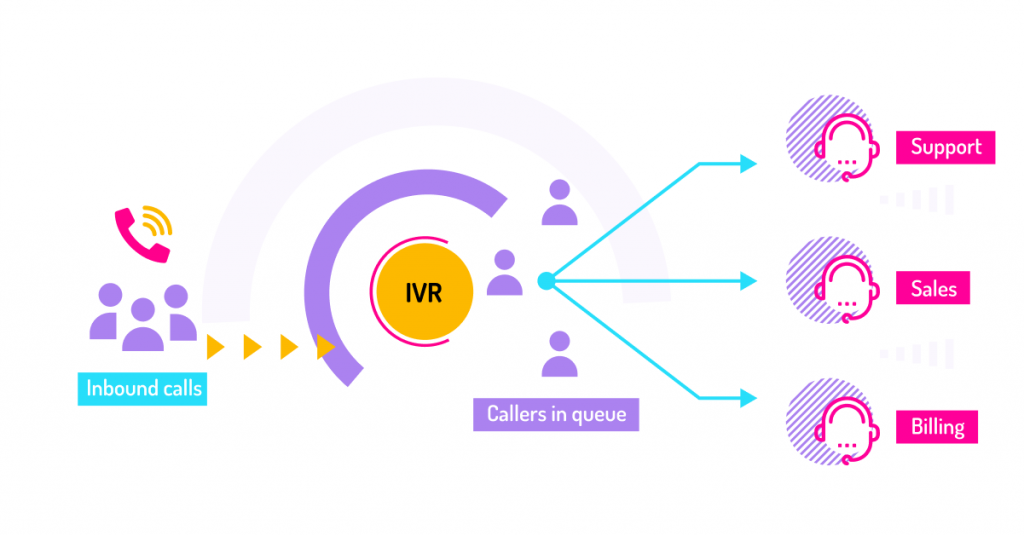 Hosted contact center technology solutions may include (but are not limited to) the following features and capabilities:
ACD and call routing
ACD (Automatic Call Distribution) and call routing systems of hosted call center software enable contact centers to automatically route incoming customer calls to available agents to streamline the call handling process.
E.g., with a skill-based routing, inbound calls are directed to agents with the most relevant skill set and expertise to handle similar cases, which helps improve First Call Resolution (FCR) Rates and reduce the Average Handle Time.
Interactive Voice Response (IVR)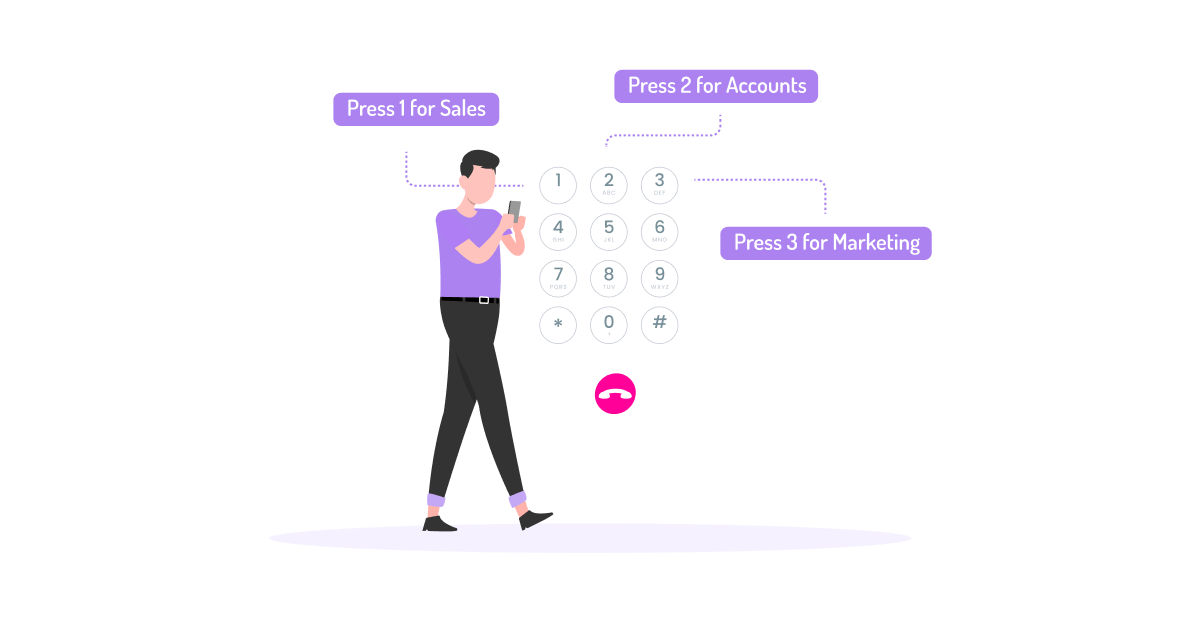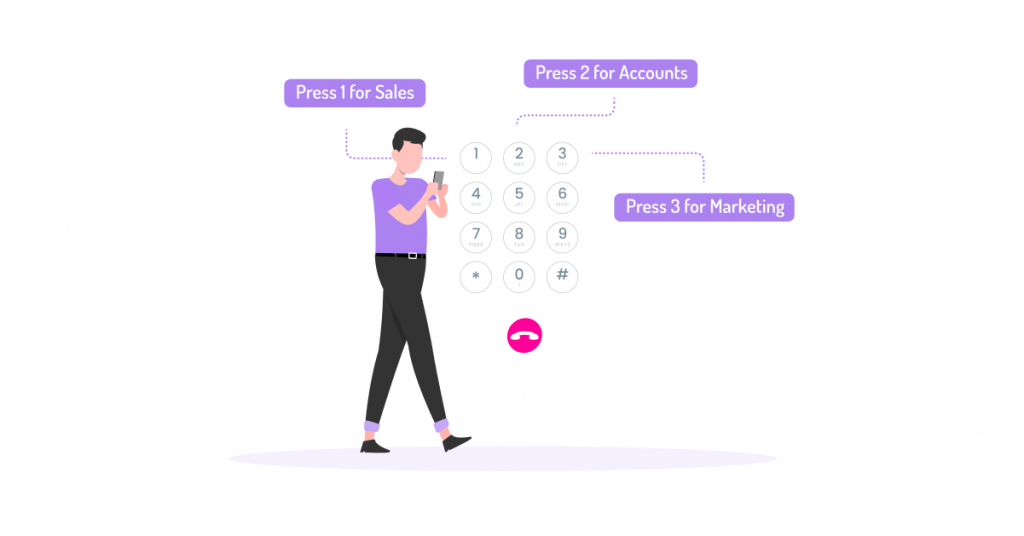 An Interactive Voice Response (IVR) system enables efficient call routing by using a caller's keypad entries and voice recognition technology to connect them to the most appropriate department or agents. Self-service IVR menus can also help callers get basic information and resolve simple issues on their own, without needing to talk to a live representative. That helps speed up issue resolution and reduce the number of repeat calls, freeing agents up to handle more complex inquiries.
Call queue management
Call queue management features optimize the inbound call handling process by placing callers in appropriate call queues when there is no available agent to handle their call. With a queue callback option, callers can also request a callback, instead of having to wait on hold until an agent is ready to take their call. That helps improve customer experience and reduces the number of dropped calls, lowering a call center's Call Abandonment Rate.
Call monitoring and call recording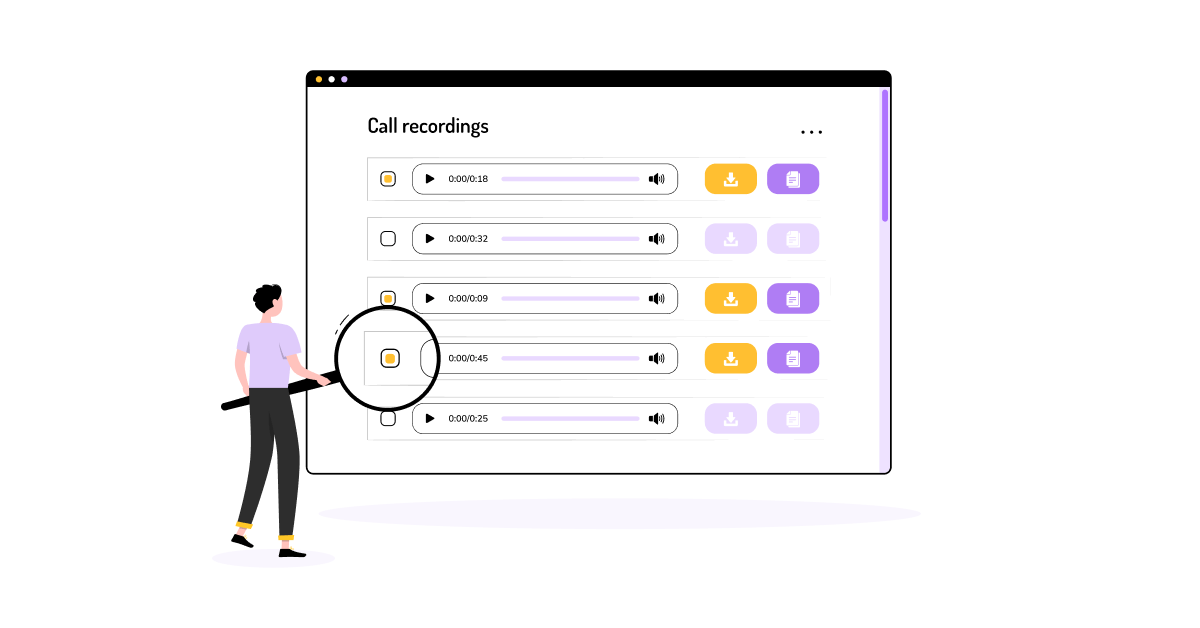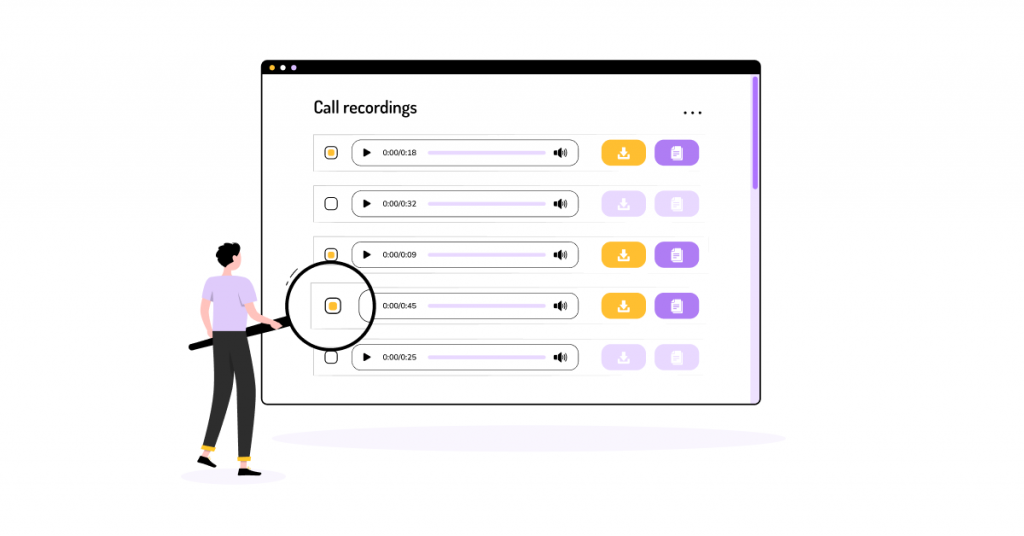 Real-time call monitoring and call recording features of a hosted call center solution are used by managers and supervisors to evaluate the quality of customer interactions, assess agent performance, and identify agent training and call coaching opportunities.
By integrating it with advanced speech analytics software tools, managers can automate the entire process of monitoring inbound and outbound calls, get deeper insights into the call quality, and even gauge customer sentiment through sentiment analysis capabilities.
Reporting and analytics
Reporting and analytics tools of hosted contact center solutions enable managers to track the most critical metrics and KPIs (such as the Average Speed of Answer, Call Answer Rate, First Call Resolution Rate, Call Escalation Rate, Service Level, Customer Satisfaction (CSAT) Score, etc.) through reports and dashboards.
It helps them identify inefficiencies in internal processes and operations, spot customer issue trends, evaluate agent performance, and uncover potential training opportunities. Based on reporting data, call center leaders can make more informed decisions, initiate meaningful improvements, and increase customer satisfaction.
Outbound dialing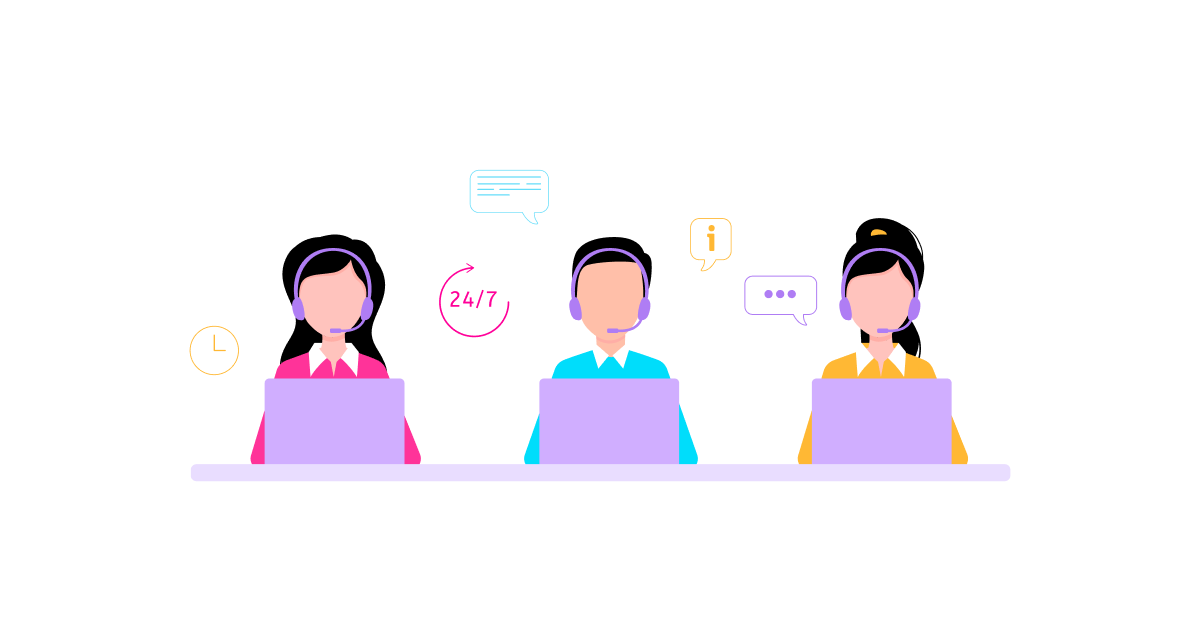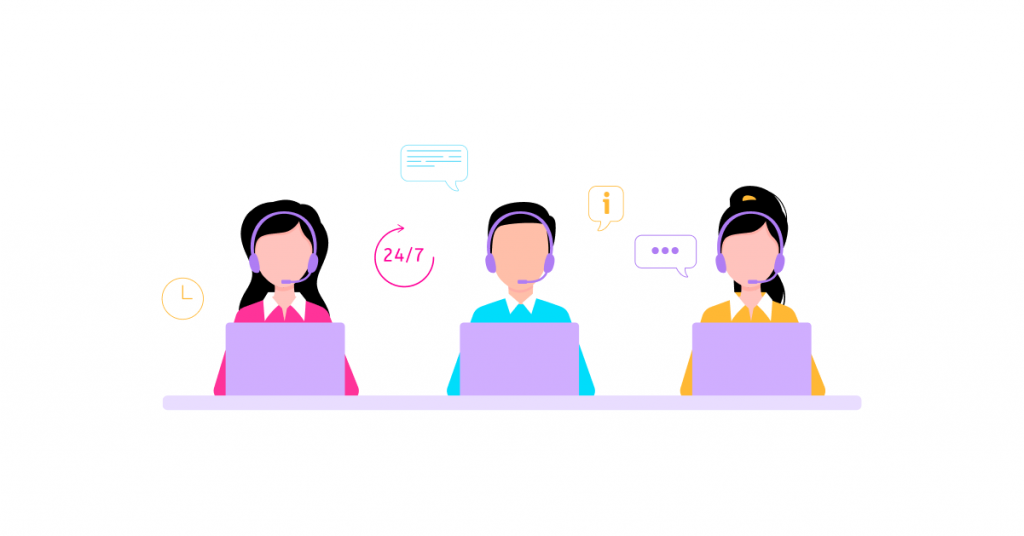 Outbound calling capabilities of hosted contact center software tools allow agents to make outbound calls to prospects or current customers and run outbound sales campaigns.
E.g., VoiceSpin's outbound call center software features an AI auto dialer that enables sales agents to make hundreds or thousands of outbound calls with minimal human input.
The dialer's predictive algorithm initiates multiple outbound calls per agent to minimize Agent Idle Time and connects agents only to calls answered by an actual person. The intelligent dynamic lead scoring and lead-agent matching system ensures leads are connected to the best-fitting sales reps based on a probability of making a successful sale, improving sales conversions.
Omnichannel communication support
Omnichannel cloud contact center solutions allow businesses to engage with customers across multiple communication channels, including voice, email, SMS, live chat, social media, and Instant Messaging apps.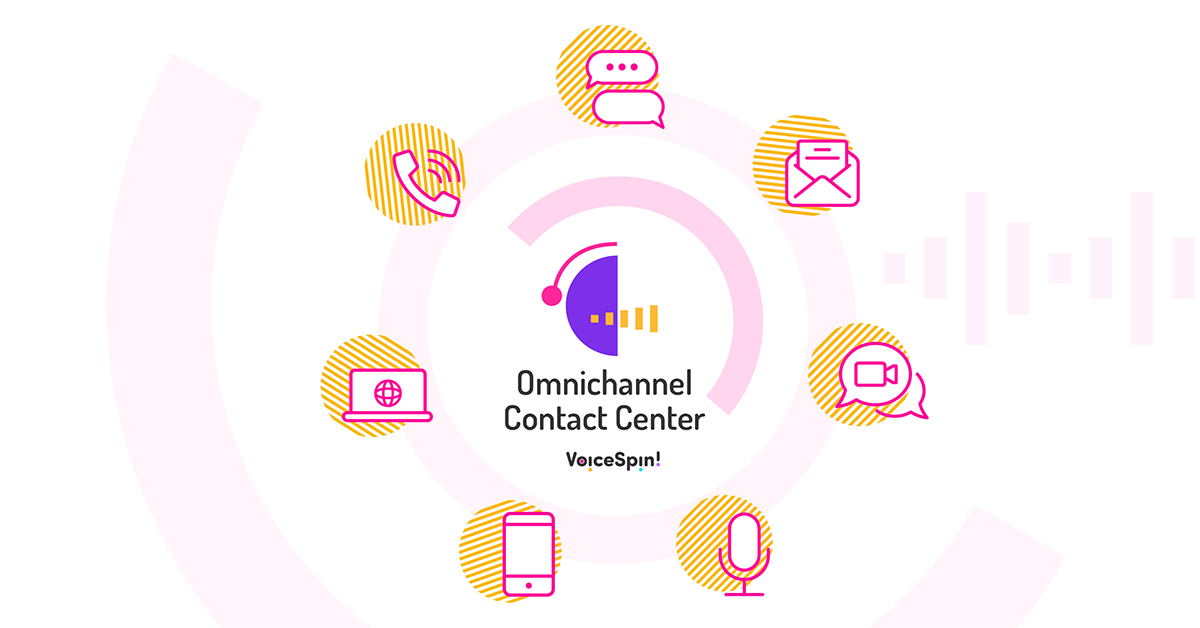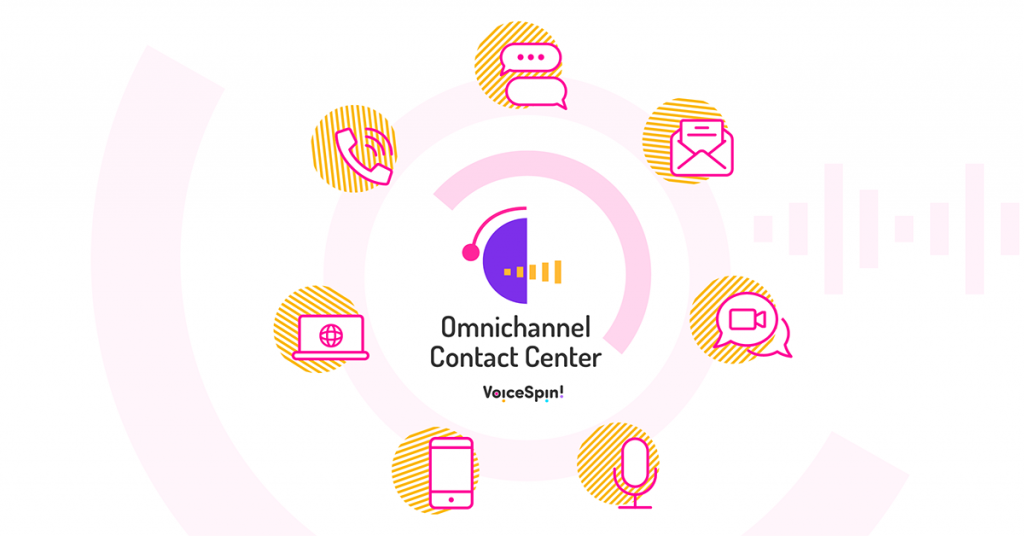 E.g., VoiceSpin's omnichannel contact center software unifies email, chat, WhatsApp, Telegram, and other IMs and social media channels into a single platform, enabling agents to manage all customer interactions from one centralized interface, with no need to constantly switch between multiple platforms. By allowing customers to interact with businesses through the channel of their choice, businesses can improve customer experience and customer satisfaction.
Integration with CRM systems
Many hosted contact center vendors support integrations with CRM (Customer Relationship Management) systems and other business tools and applications through Computer Telephony Integration (CTI). That empowers agents with instant access to all the available customer data, including the history of previous conversations, purchases, and transactions.
Providing agents with a deeper context and a full 360-degree customer view enables them to better personalize customer interactions and resolve issues more efficiently, improving customer experience. It also ensures that no matter which agent handles the request, the customer will get a consistent service experience based on the context of previous interactions.
Factors to Consider When Choosing a Hosted Contact Center Provider
Features and functionality
While a set of features may differ from vendor to vendor, some of the most critical features to look for are intelligent call routing, call queue management, real-time call monitoring, reporting and analytics, and an ability to integrate multiple communication channels.
Reliability and uptime
Frequent downtime can significantly impact customer service experience and business operations and negatively affect a business's bottom line. A contact center provider's reliability and stable uptime are essential to ensuring uninterrupted operations.
Security and compliance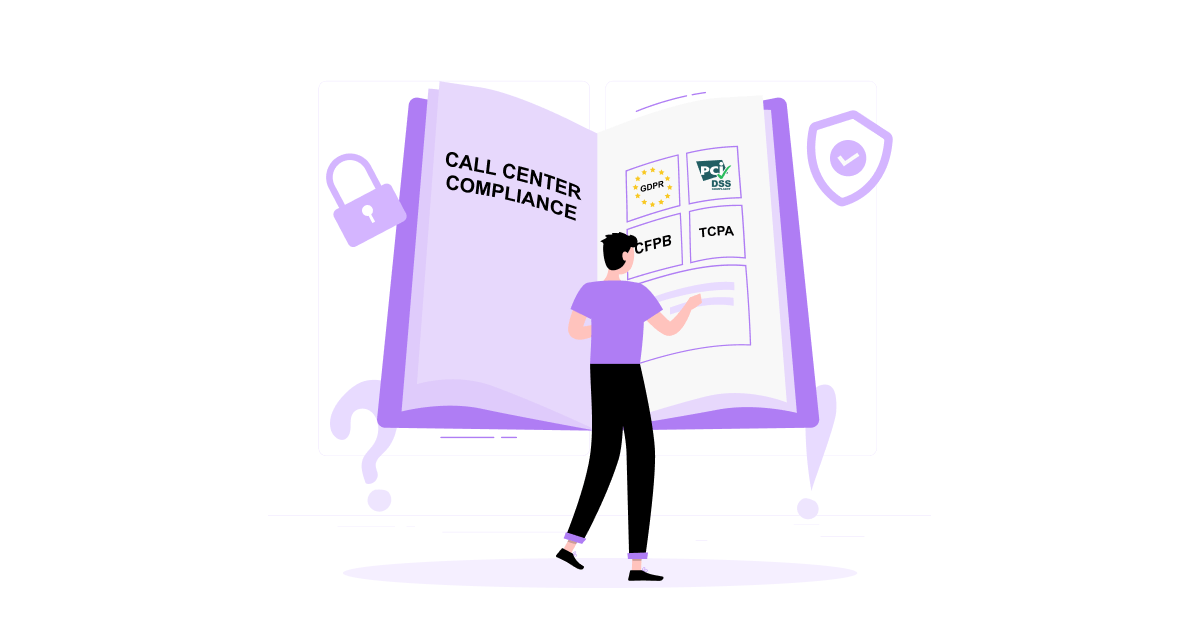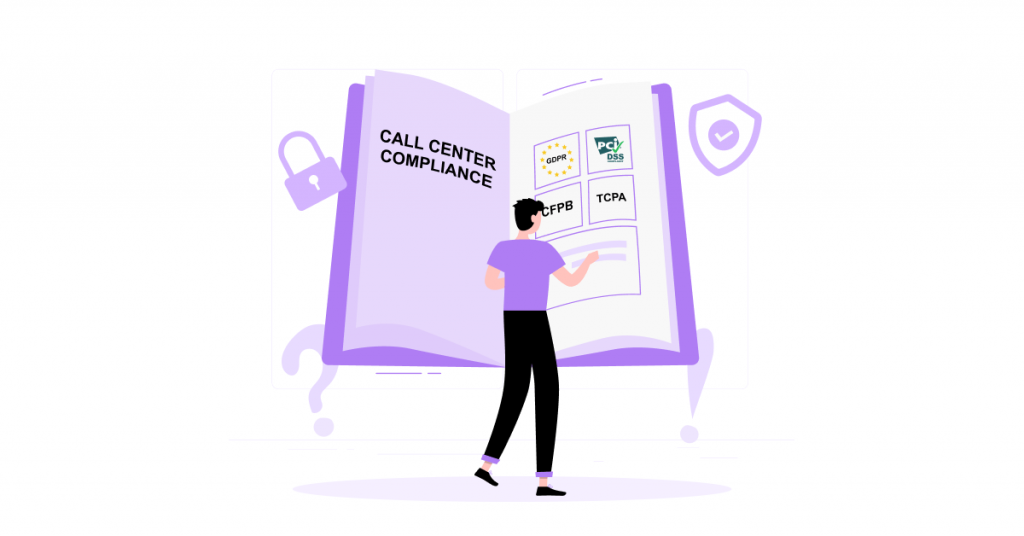 A hosted contact center software provider should have robust security measures in place, comply with the relevant industry regulations (e.g., GDPR, HIPAA), and ensure customers' data remains secure and protected at all times.
Integration capabilities
An important factor to take into account when selecting a contact center vendor is whether it offers APIs and integration options, making it possible to integrate the contact center with a business's CRM and other existing systems for workflow automation and more streamlined operations.
The Future of Hosted Contact Centers
As more businesses are moving their operations to the cloud, cloud-based hosted contact center solutions are becoming more prevalent and are expected to see increasing demand in the near future due to their greater scalability, flexibility, simplified maintenance, and cost-efficiency.
According to a report by Straits Research, the global cloud-based contact center market size was valued at USD 14.5 billion in 2021 and is projected to reach USD 82.43 billion by 2030. Hosted contact centers are also going to be influenced by the rapid adoption of Artificial Intelligence and automation technologies that are becoming increasingly integrated into contact center solutions.