The increased adoption of digital communication channels, such as live chat, social media, and Instant Messaging apps like WhatsApp, and changing consumer preferences have caused traditional call centers to gradually evolve into what we know as multichannel contact centers. Research by McKinsey revealed that over half of consumers typically engage with three to five channels during a single journey they take when making a purchase or resolving a support request.
What is a Multichannel Contact Center?
As the name suggests, a multichannel contact center is a contact center solution that supports multiple channels, such as phone, email, live chat, SMS messaging, social media, and instant messaging. Multichannel contact centers have emerged as a way to provide digitally savvy consumers with different options to contact businesses and make it easier and more convenient for them to get customer support on their preferred channels.
It's important to mention that these multiple channels may not always be integrated with each other, which means it might be challenging for businesses to deliver seamless experiences to consumers, especially when they switch channels throughout a single journey. This challenge, however, can be solved with omnichannel contact center solutions.
Multichannel Contact Center Channels
Multichannel contact center software tools may offer multiple channels to support customer interactions. These are typically both voice and digital channels, such as:
Phone (VoIP telephony)
Despite the increased popularity of digital support channels, phone support remains predominant. According to a Salesforce study, nearly 60% of consumers prefer phone calls to reach a company's support representative. Most multichannel contact center providers offer VoIP phone system solutions with multiple call management features, enabling businesses to handle their inbound and outbound voice interactions. These may include features and capabilities like:
Telephony features are critical for both customer service and sales teams within contact centers. With inbound call management features, businesses can ensure inbound calls are routed to the most appropriate teams or agents (e.g., to those with the most relevant skills and expertise), enabling reps to deliver quick and efficient customer support. While outbound call-handling features and auto dialing tools are must-have for sales-oriented teams. With auto dialing solutions, sales reps can make hundreds of outbound calls with minimal human effort and run efficient outbound calling campaigns.
Email
Though real-time support availability through channels like live chat or Instant Messengers becomes increasingly preferred by today's consumers, many still prefer the convenience of email support. For not-so-digitally savvy consumers and those who aren't comfortable with calling customer support, email offers a smooth and low-effort experience.
Various email management features enable contact center agents to categorize and properly prioritize customer emails (e.g., based on issue type or customer status), ensuring that critical issues are addressed faster.
In addition, email automation capabilities allow businesses to use email as an efficient customer engagement tool. In 2023, for every dollar invested in email marketing, the average return on investment was $36, as reported by Litmus.
Live chat
Live chat that enables real-time interactions between agents and customers has become a favored channel for those who value immediate support. Zendesk research revealed that live chat is not only the most preferred customer support channel for Gen Z and Millennials but also has the second-highest customer satisfaction rating.
By clicking a web chat button, consumers can get almost instant support right as they are browsing the website, without having to interact with IVR phone menus or wait hours to get an email response. Implementing a multichannel contact center solution that integrates live chat support can give your business a competitive advantage.
SMS texting
SMS texting can be efficiently used by both customer-facing and sales agents, making it an essential channel to look for when evaluating multichannel contact center providers. Support teams can automate and streamline communication workflows by setting up automated SMS messages for order updates and appointment reminders or sending out mass proactive service notifications. Sales teams can take advantage of SMS marketing to warm up cold leads with re-engagement bulk SMS campaigns or improve customer engagement and sales by sending promotional offers, new product announcements, etc.
For example, with VoiceSpin's bulk SMS text messaging capabilities, you can create SMS messaging templates, customize messages for more personalized outreach campaigns, schedule campaigns, and track open/ click rates to evaluate the efficiency of your outreach efforts.
Social media
Consumers increasingly prefer to reach out to brands through social media platforms via direct messages or public posts thanks to the accessibility and convenience these channels provide. Given that nearly 80% of consumers expect companies to interact with them on social media, channels like Facebook, Instagram, X (formerly Twitter), and LinkedIn have become essential customer support and engagement platforms for businesses. Social media is, in fact, now one of the three biggest support channels behind only email and phone for B2C businesses, in particular.
Multichannel contact center software solutions that integrate social media channels may include social monitoring capabilities, which means that whenever customers send messages or comment on social media posts, agents will be able to instantly track and respond to these messages and comments, improving customer satisfaction.
Instant Messaging apps
Instant messaging apps like WhatsApp or Telegram are rapidly gaining popularity among consumers. A Salesforce study found that 33% of consumers prefer instant messaging apps to interact with brands. By integrating instant messaging apps into their contact center, businesses not only expand their customer support offerings.
Like SMS text messaging, IMs can efficiently be used for proactive communication and engaging consumers at all stages of the customer journey. Considering the two-way communication capabilities and typically high open rates, IM apps can help businesses drive better engagement and increase their sales conversions.
Multichannel Vs. Omnichannel Contact Center: What's the Difference?
While both multichannel and omnichannel contact centers technically enable agents to interact with customers across multiple channels, the key difference between them is the level of integration and customer data synchronization they offer.
In multichannel contact centers, channels aren't integrated, typically with siloed teams managing separate disjointed channels independently. That means an agent handling phone interactions might not be able to get the context from callers' interactions on other channels, which often prevents agents from delivering seamless experiences.
In contrast, omnichannel contact center solutions integrate all channels into a single platform, enabling agents to manage all customer communications from one place and providing them with the context of previous interactions across all channels. With an omnichannel approach, consumers can switch between channels and get a consistent experience without compromising the service quality.
VoiceSpin Messaging, for example, is an omnichannel contact center software that unifies various communication channels into a single solution. It enables agents to instantly access comprehensive customer data and the history of previous interactions to deliver a more personalized customer experience. In addition, it seamlessly integrates with CRM systems like Zoho, Salesforce, HubSpot, and other business apps to ensure all data is synced and activities are logged between these systems automatically.
| | | |
| --- | --- | --- |
| | Multichannel | Omnichannel |
| Definition | Offers multiple independent communication channels | Offers multiple channels within a single platform |
| Purpose | Enables customers to engage with brands on the channel of their preference | Enables customers to switch channels without compromising on consistency |
| Customer data | Limited view of customer data and previous interactions on specific channels | Comprehensive view of customer data and previous interactions across all channels |
| Customer experience | Provides customers with individual experiences on each channel, often siloed and inconsistent | Provides customers with a unified, seamless, and more personalized experience across all channels |
| Integration | Channels are not integrated and operate independently | All channels are integrated into a single solution |
Benefits of Multichannel Contact Centers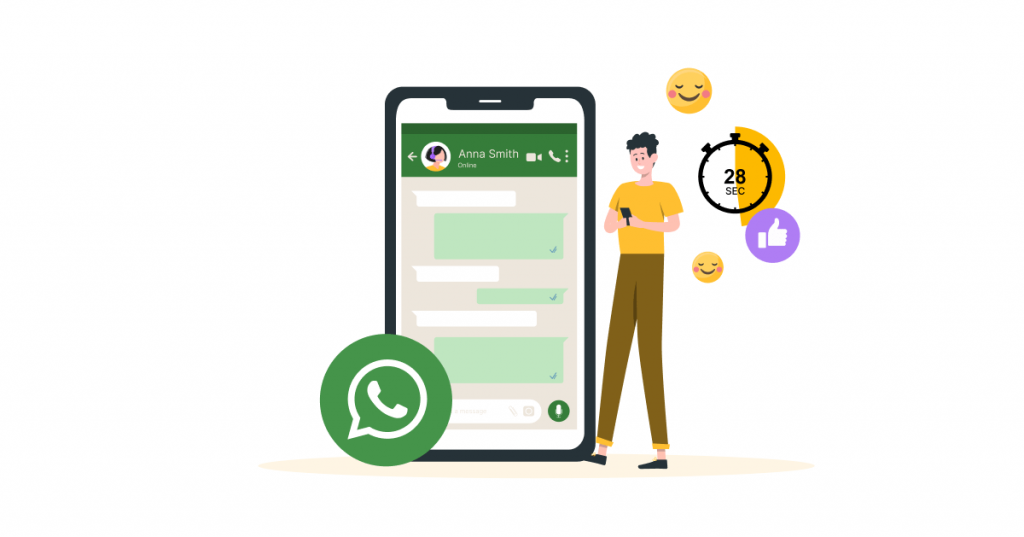 Accelerated customer support
Compared to traditional call centers that only manage phone support and where customers often have to wait on hold in long call queues trying to get through to a live agent, multichannel contact center solutions enable them to engage with businesses across multiple channels. By distributing the inbound call volume to other communication channels, businesses can reduce wait times and improve the speed of customer support.
Increased customer satisfaction
Being available on several channels improves the overall accessibility of your customer support and provides customers with the convenience of contacting you through their preferred channel, reducing the frustration associated with long wait times on hold. That ultimately contributes to improved customer satisfaction and increased customer engagement.
Reduced support costs
By offering customer support through digital channels like email and live chat that are more cost-efficient than phone support, businesses can lower the inbound call volumes and thus reduce telephony costs. Besides, by implementing automated chatbots and other self-service options, businesses can reduce the overall volume of support requests, as consumers will be able to resolve certain issues independently, which leads to additional cost savings.
Disadvantages of Multichannel Contact Centers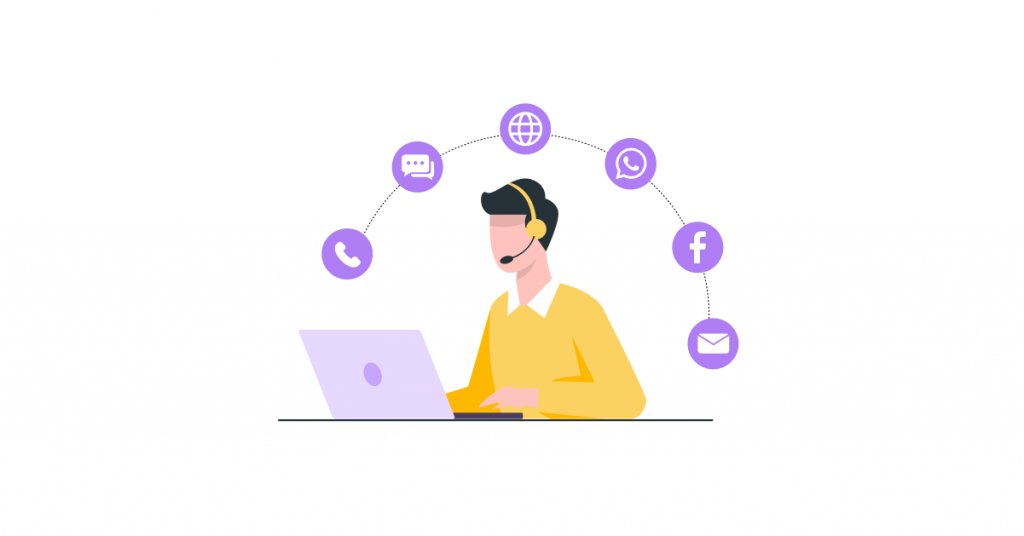 Lack of a seamless experience
While 78% of consumers prefer using different channels to interact with brands depending on the context, according to a Salesforce report, 69% expect connected experiences, and 64% expect tailored engagement based on past interactions. Since channels aren't fully integrated in a multichannel contact center, agents may lack the context of previous interactions and may not be able to deliver a seamless customer experience.
No holistic view of the customer journey
With a multichannel approach, it might be challenging for managers to gather cross-channel data and customer insights, making it harder to track customer interaction history and preferences, deliver a personalized experience, and identify trends and improvement opportunities. These challenges can be solved by implementing an omnichannel contact center solution.
Operational complexity
Managing multiple communication channels might come with certain operational complexities. You might need to hire more staff and invest in additional training to ensure agents are able to handle various channels effectively. Besides, unlike adding more channels in an omnichannel solution, integrating additional channels in a multichannel environment might be a longer and more complicated process.
Best Practices for Setting up a Multichannel Contact Center
Choose the right communication channels
Salesforce research found that 55% of consumers (including 68% of Millennials/ Gen Zers) prefer digital communication channels over traditional ones. Though age and demographics play a significant role in choosing the most optimal channels, the final decision on what channels to implement in your multichannel contact center will ultimately depend on your customer preferences. Before adding more channels to your existing ones, you may want to conduct a customer survey and get feedback on channel preferences directly from your customers.
Optimize each support channel
Instead of offering consumers an abundance of support channels that are poorly implemented and managed, it's better to provide fewer channels that are properly managed and optimized to deliver the level of service consumers have come to expect. Before deciding to add more channels to your multichannel contact center to expand your support options, make sure to adequately optimize the existing ones.
Allocate specific teams to each channel
Handling different communication channels requires agents to have different skills and expertise. Segmenting agents and allocating specialized teams or specific reps to handle particular channels is a highly effective strategy for managing a multichannel contact center. It helps ensure that customers get high-quality support on each individual channel, contributing to improved customer satisfaction.
Focus on the most critical metrics and KPIs
Consistently measuring the performance of your multichannel contact center is essential. However, tracking hundreds of metrics across every channel can be overwhelming, time-consuming, and bring little value. Instead, you may want to focus on the most important metrics and KPIs, such as:
By regularly tracking these and other channel-specific metrics, businesses can identify inefficiencies and improvement opportunities and make timely adjustments to ensure each channel operates in the most efficient way and serves customers' needs.
Leverage AI and self-service
Integrating self-service options is a great way to enhance the efficiency of your multichannel contact center and improve customer experience. According to a report by Higher Logic, 79% of consumers expect organizations to provide self-service support tools to help them find answers on their own without having to contact customer support, while 84% try to solve issues independently before they reach out to customer support.
IVR self-service menus, AI chatbots, FAQs, and Knowledge Bases are some of the self-service tools that you can implement to handle basic customer requests without agent-assisted support, saving your agents' time for higher complexity issues and improving CX.