Conducting regular call audits is a critical part of the call center Quality Assurance and overall call center audit process. That allows managers and supervisors to evaluate agent performance while digging deeper into agent knowledge gaps and identify new training and coaching opportunities. By leveraging call audit findings, call centers can make meaningful changes in processes and operations, driving better call center performance and efficiency.
What is a Call Audit in a Call Center?
Call auditing is essentially the process of regularly reviewing and evaluating the quality of inbound and outbound calls in a call center. The primary purpose of call auditing as part of the broader call center quality assurance process is to assess the efficiency of a call center team and how well each individual agent is able to effectively handle calls, resolve customer issues, and adhere to the established rules, guidelines, and procedures. Call centers can either conduct internal call auditing or partner with an auditing services company that offers professional call auditing services to contact centers.
Looking for a contact center solution?
Powerful AI dialer, bulk SMS, and more tools for running an omnichannel contact center.
The Importance of Conducting Regular Call Audits
Conducting call center audits on a regular basis offers a number of specific benefits. These include:
Improving compliance
Call center audit helps identify and mitigate possible compliance issues by gaining visibility into whether agents comply with relevant rules and legal regulations when handling customer calls and adhere to internal company policies and procedures (such as call transfer and call escalation guidelines).
Better customer experience
While customer experience metrics like Customer Satisfaction Score (CSAT), Customer Effort Score (CES), and Net Promoter Score (NPS) help measure customer satisfaction and provide insights into customer experience, call auditing can help determine the root causes of customer dissatisfaction and timely address them to improve customer satisfaction and CX.
Evaluating agent performance
Evaluating an agent's call-handling abilities, communication skills, script adherence, and how well they are able to resolve customer issues and complaints helps contact center managers and supervisors assess agent performance alongside other essential call center metrics like First Call Resolution (FCR) and the Average Handle Time (AHT).
Improving training and coaching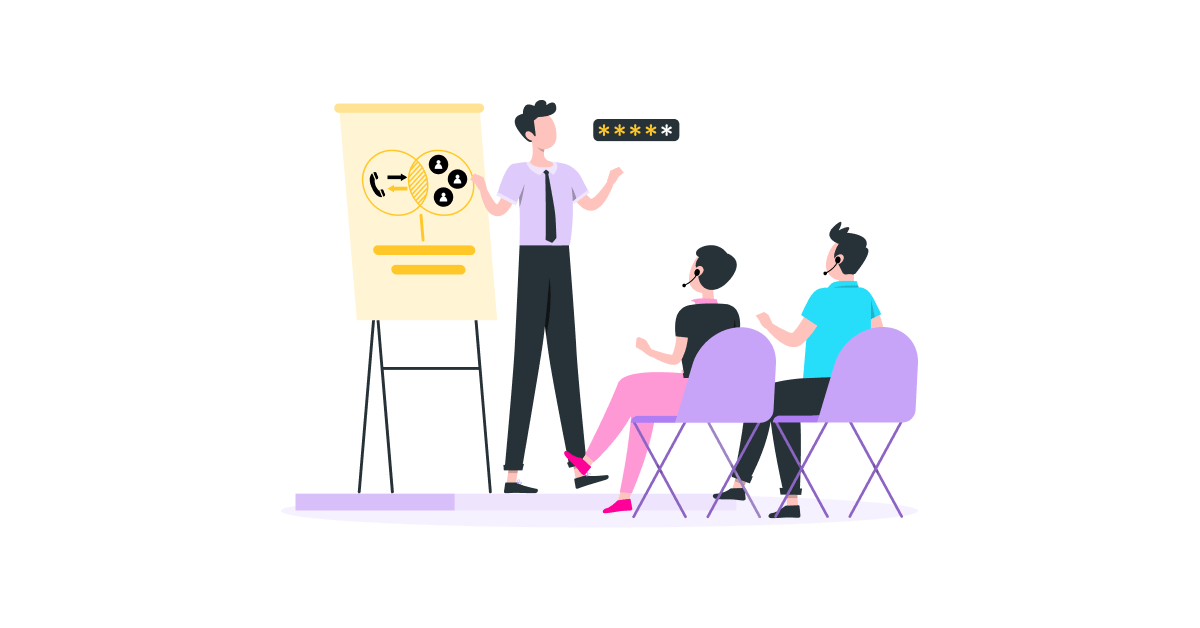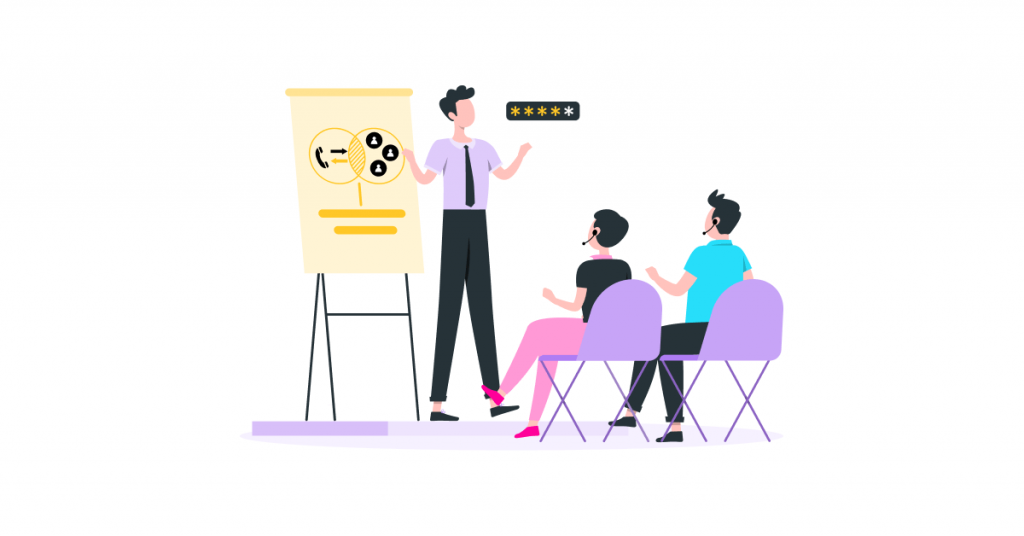 Conducting call audits and analyzing audit reports enables managers to quickly and efficiently identify agent knowledge gaps and training opportunities. This data can then be used to provide highly personalized training and call coaching sessions, helping agents fill their knowledge gaps, improve communication and call-handling skills, and overcome weaknesses.
Call Center Call Audit Checklist
Since every call center is unique, there is no universally accepted method for conducting call audits. Yet, below are some of the most critical factors managers might want to take into account when conducting call audits and evaluating agent-customer interactions.
Call etiquette
Did the agent greet the caller professionally?
Did the agent address the caller by name?
Was the agent polite and respectful?
Did the agent show empathy and understanding towards the caller's issue?
Did the agent express gratitude and appreciation for the caller's business?
Did the agent provide a clear conclusion to the call?
Communication skills
Was the agent's language clear, concise, and understandable?
Did the agent ask clarifying questions to confirm understanding?
Did the agent use appropriate pauses to allow the caller to speak and respond?
Was the agent able to use positive language and avoid negative statements?
Did the agent avoid using complicated technical terms and professional jargon?
Did the agent effectively apply de-escalation skills?
Knowledge and information sharing
Was all the key information accurately provided to the caller?
Was the information provided to the caller up-to-date?
Was the information provided to the caller relevant to their request?
Did the agent use the language and terminology the caller could easily understand?
Was the agent able to demonstrate a deep understanding of the products/ services discussed?
Did the agent provide correct follow-up instructions or next steps?
Call handling
Did the agent adhere to call transfer guidelines?
Did the agent adhere to guidelines for putting a caller on hold?
Did the agent adhere to call scripts?
Did the agent adhere to guidelines for escalating calls?
Did the agent handle the call within SLA?
Did the agent provide estimated time frames for any follow-up steps?
Issue resolution
Did the agent take ownership of the caller's issue?
Did the agent provide clear step-by-step instructions to help the caller resolve the issue on their own?
Was the agent able to resolve a caller's issue effectively?
Did the agent provide the most appropriate solution?
Did the agent confirm with the caller that their issue has been resolved?
Did the agent set clear expectations of the timeframe for the issue resolution?
Compliance adherence
Did the agent follow the process for confirming caller identity?
Did the agent correctly follow account verification procedures?
Did the agent inform the caller that the call might be recorded and monitored for quality assurance purposes?
Did the agent handle sensitive customer data in accordance with regulatory requirements?
Did the agent provide any claims that could be considered misleading or deceptive?
Did the agent follow procedures for handling complaints or disputes?
Call wrap-up
Did the agent accurately summarize and document the interaction?
Did the agent make complete notes in the CRM?
Did the agent verify the caller's satisfaction with the issue resolution?
Did the agent address any remaining questions or concerns of the caller before ending the call?
Did the agent express appreciation for the caller's patience during the call?
Did the agent make it clear to the caller what next steps are required to complete the issue resolution?
Selling of products and services
Was the agent able to effectively demonstrate the product benefits?
Was the agent able to tailor the pitch based on the customer's interests and needs?
Did the agent provide pricing details clearly and transparently?
Did the agent share accurate discounts or promotions if relevant to the call?
Was the agent able to clearly explain any restrictions or limitations related to the discounts or promotions?
Did the agent leverage up-selling and cross-selling opportunities effectively throughout the call?
Technical aspects
Did the call center software function as it should?
Was the call routed correctly to the agent with the best-fitting skills, knowledge, and expertise?
Was the call connection clear and free from any background noise or distortions?
Could both the caller and the agent hear each other without difficulty?
Were there any noticeable lags during the call?
Were there any disruptions causing call drop during the interaction?
Best Practices for Conducting Call Audits in a Call Center
Establishing a regular call audit schedule
To ensure call auditing brings benefits and fuels performance improvement in a call center, it's essential to conduct call audits regularly and consistently. Knowing that their interactions with customers are continuously monitored and evaluated for quality assurance also helps keep call center agents accountable for their own performance and efficiency in handling customer calls.
Having well-defined call auditing procedures
Creating well-defined call auditing procedures is important to ensuring that all involved parties have a clear understanding of how calls should be evaluated. That includes, above all, setting your specific call evaluation criteria that will be used to assess customer calls (like agents' communication skills, call handling, issue resolution, compliance adherence, etc.) as well as defining the purpose and goals of call auditing and outlining the entire auditing procedure.
Creating a QA scorecard
Once the call evaluation criteria are defined, it's a common practice to create a QA scorecard that will serve as a standardized framework for evaluating every aspect of the call and scoring agent performance during call auditing. The scorecard would typically include up to 25 predefined questions that managers, supervisors, or dedicated QA evaluators will use to assess call quality and agent performance by assigning scores for each criterion. Evaluators may use different scoring scales or grades, with numerical being the most common one (e.g., from 1 to 5 or from 1 to 10).
Running call calibration sessions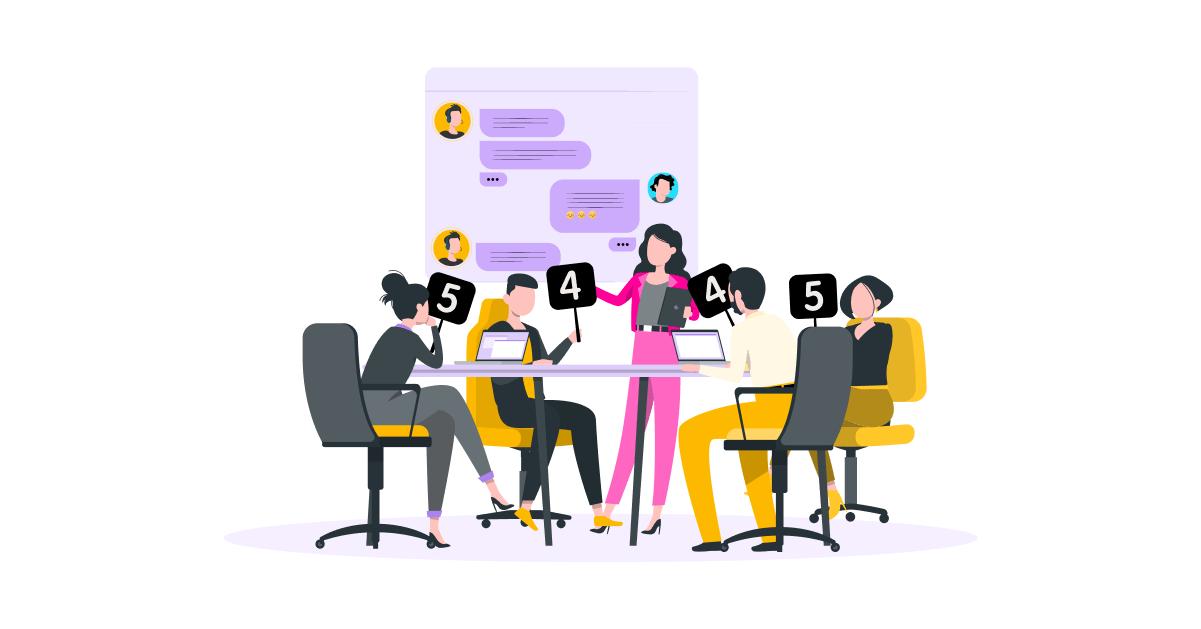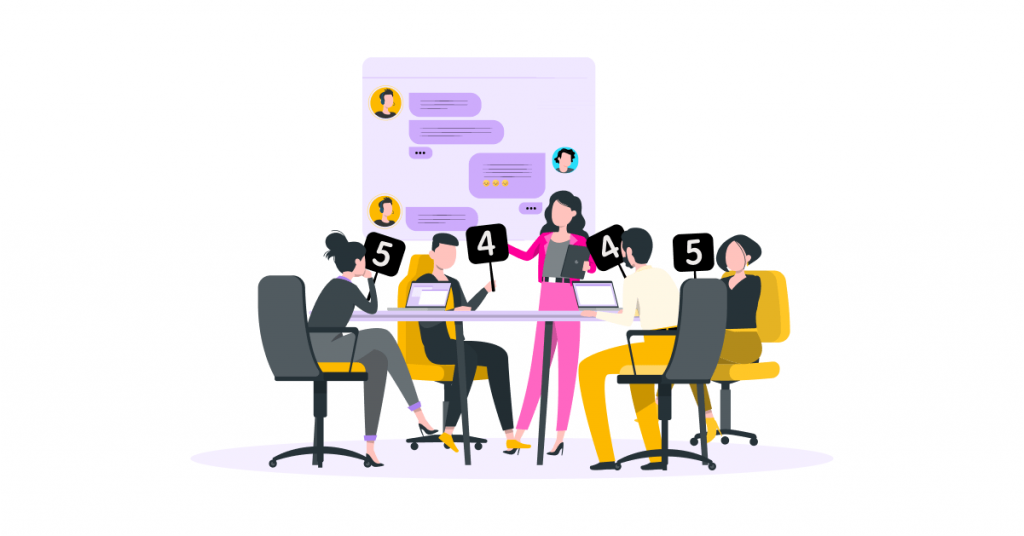 When evaluating customer calls, it's critical that all parties involved in the process (managers, supervisors, third-party evaluators, etc.) use the same pre-defined evaluation criteria to ensure consistency and fairness in the evaluation process. Running regular call calibration sessions is one of the common best practices in contact centers, which allows for achieving that consistency.
During call calibration sessions, all the participants who are typically involved in the call evaluation process work out any inconsistencies in their given QA scores and agree on how certain aspects of a customer call should be evaluated.
Utilizing automation and AI-powered solutions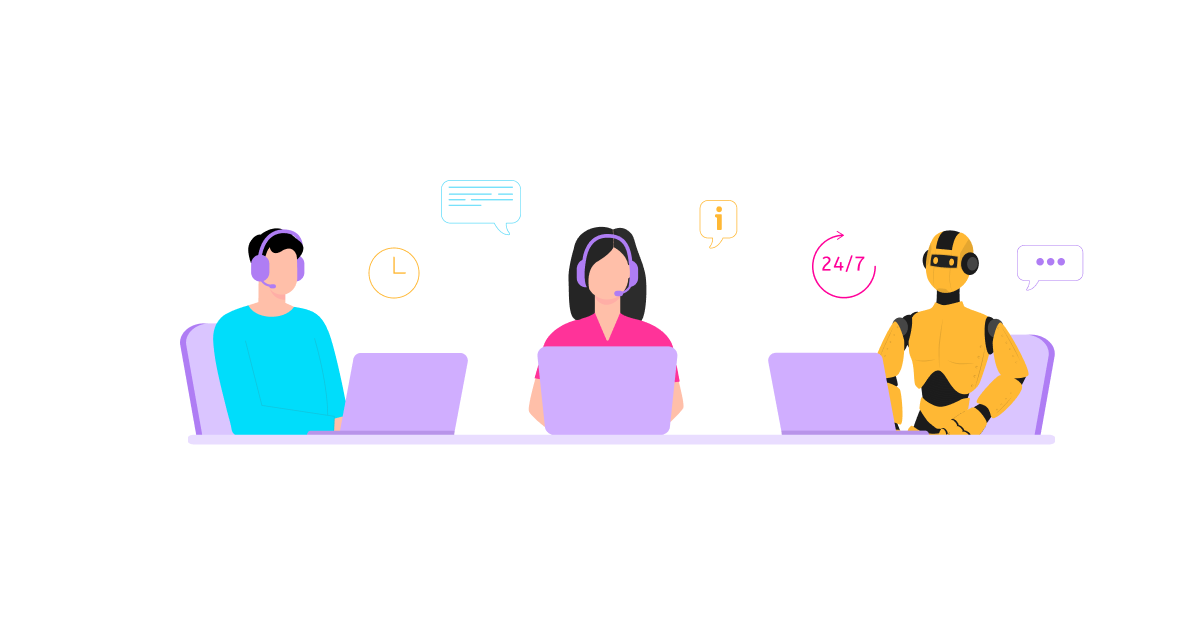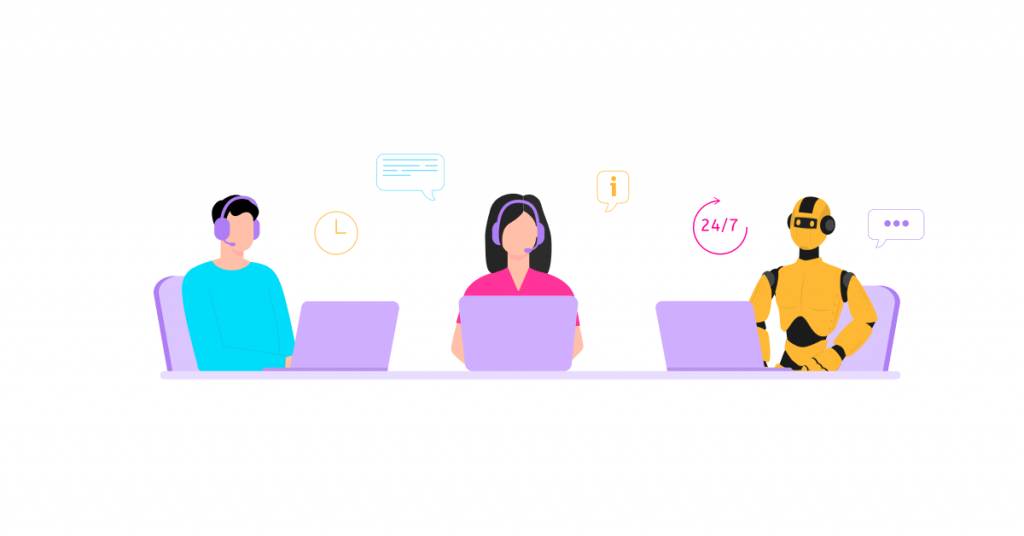 To facilitate and optimize call auditing and the entire call center quality monitoring and quality assurance process, organizations can take advantage of contact center solutions that offer a range of automation and AI-powered features. By utilizing call monitoring and call recording capabilities of contact center software tools, not only can managers review and evaluate past customer interactions, but also monitor live calls as they are happening and actively participate in the interaction through call whispering or call barging features, if necessary. That may be the case when an agent is struggling to handle the call effectively.
By leveraging Artificial Intelligence in the call monitoring process, such as VoiceSpin's AI Speech Analyzer software, call auditing and QA monitoring processes can be further automated and optimized. Speech analytics solutions can automatically monitor and evaluate 100% of calls, both inbound and outbound, without human input. In addition, since speech analytics software tools often include sentiment analysis capabilities, managers can get even more insights into customer interactions and how well agents are able to handle customer calls by gauging customer sentiment associated with each interaction.
Training agents based on audit outcomes
Call auditing outcomes shouldn't remain mere data. Managers and leaders should use this data not only to reduce inefficiencies and improve operations, internal guidelines, and procedures. Most importantly, call auditing results should refine agent training and coaching practices, ensuring that underperforming agents receive timely feedback based on evaluated calls and proper training that will help them strengthen their skills and serve customers more efficiently in future interactions.