CTI, or Computer Telephony Integration, enables a range of features and capabilities that are at the core of running a highly efficient call center. From routing incoming calls to the most appropriate agents to managing outbound phone calls with auto dialer systems, CTI helps automate and optimize call center processes, streamline operations, and improve call center agent efficiency while allowing your team to deliver excellent service experiences.
What is CTI?
CTI refers to the technology that integrates a call center's telephone system with computer systems and third-party applications allowing for seamless communication and data exchange between them. It enables integration with business applications like Customer Relationship Management (CRM) systems, team communication and collaboration apps, video conferencing apps, knowledge bases, etc.
Looking for a contact center solution?
Powerful AI dialer, bulk SMS, and more tools for running an omnichannel contact center.
With CTI, call center agents don't need a physical phone system to manage calls (like answering inbound calls, putting callers on hold, transferring and disconnecting calls, or initiating outbound calls), as they can do all that on their computer, from the agent interface of the call center software they use.
Apart from call handling and call management features, CTI enables such call center software capabilities as CRM screen pops, IVR (Interactive Voice Response) and ACD (Automatic Call Distribution), call routing and call queuing, call monitoring, call recording and transcription, call logging, call analytics and reporting, and more.
How Does CTI Work?
CTI works by enabling communications and data exchange between phone systems and computer applications. It involves integrating telephony infrastructure (such as PBX systems) with computer networks, software apps, and databases to automate business processes and prevent call center agents from switching between different apps while handling incoming calls and managing outgoing calls.
Along with VoIP and other call center technologies, CTI is involved in:
Implementing IVR and following call routing, call forwarding, call queueing, and other call handling rules defined in the call center software system.
Automatically logging calls and call records in the CRM system.
Displaying the relevant customer data and other contextual information (like call history) about the callers on the agent's screen.
Pulling numbers from the CRM and initiating outbound calls through auto dialing systems.
Triggering third-party business apps based on customer or agent requirements (such as chat messaging, video calling, project management tools, etc.)
Key Features of Computer Telephony Integration
With CTI, businesses and organizations can enable various features and capabilities, allowing them to effectively interact with customers, streamline communications, improve customer service, and enhance operational efficiency. These include:
Call routing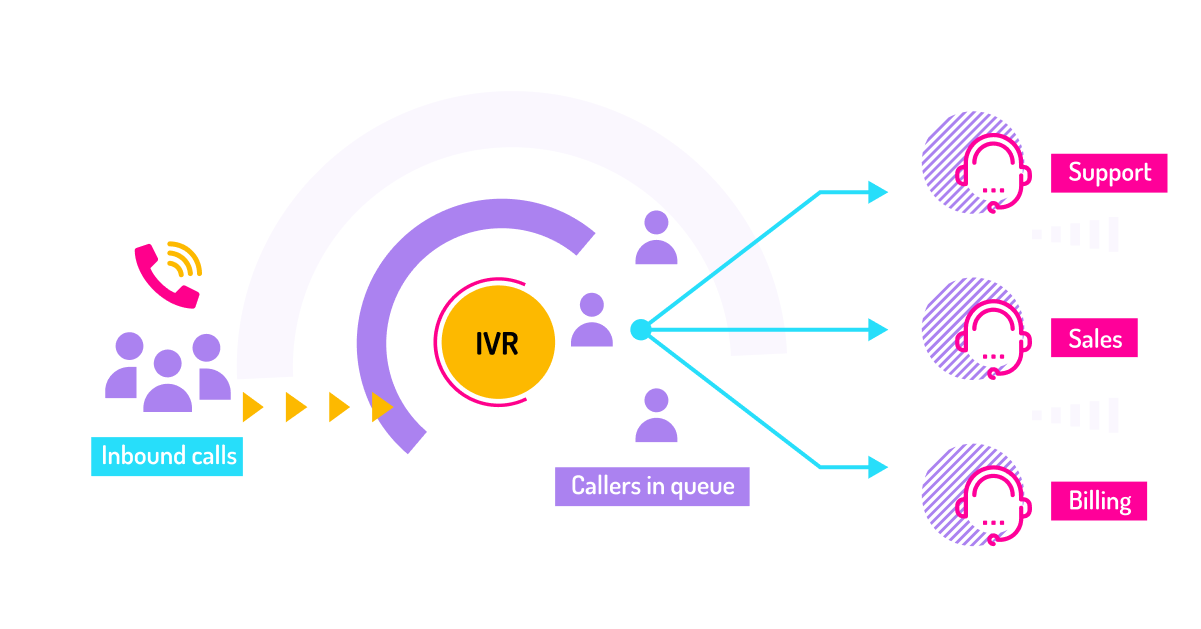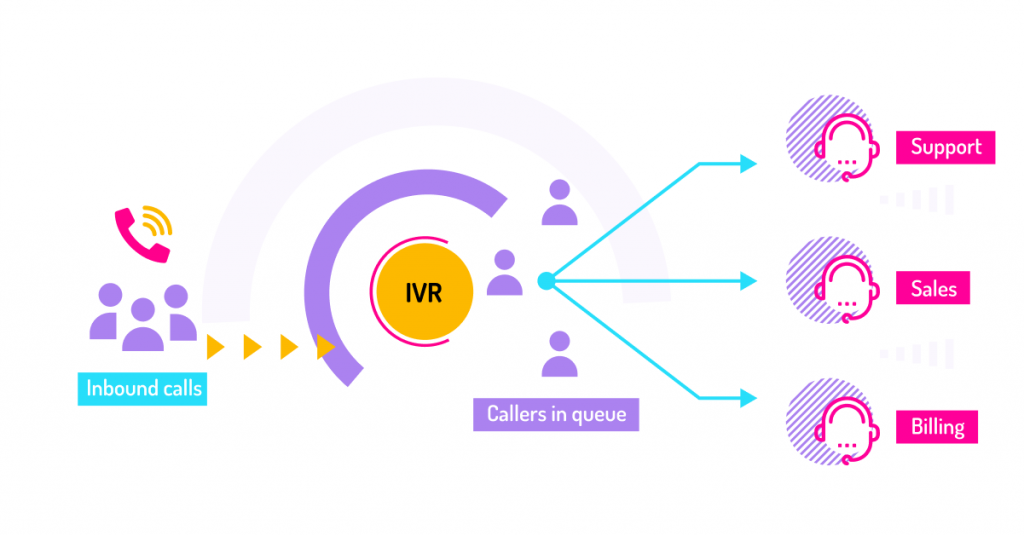 CTI solutions facilitate call routing by leveraging data from an incoming call along with customer data from a CRM system to route inbound calls to the appropriate agents, departments, or call queues based on various predefined rules. E.g., skill-based routing ensures customer calls are routed to the agents who are best skilled to handle certain types of requests, allowing for faster and more efficient issue resolution.
Interactive Voice Response
CTI systems can route incoming calls based on caller input in the IVR menu. IVR software then forwards incoming calls to the relevant departments, ring groups, extensions, or individual agents. IVR also collects caller information like contact details or reasons for the call and displays this data on the agent's screen so callers don't have to repeat themselves once connected to an agent.
IVR systems can also serve as 24/7 self-service support options allowing customers to get answers to their questions or resolve certain basic issues (e.g., appointment scheduling, order tracking, account balance checking, etc.) with no need to interact with a human agent.
Screen pops
By integrating a business VoIP phone system with a CRM through CTI, caller information is automatically retrieved from native or integrated CRM and displayed on the agent's computer through a screen pop, providing the agent with all the relevant information about the caller.
That may include caller ID, history of past interactions, purchase history, notes left by other agents who previously interacted with the caller, etc. Agents can easily access this data without leaving their call center software dashboard, with no need to switch between different applications and tabs. CTI screen pops can also display predefined responses, call scripts, and AI agent-assist recommendations during the call.
Click-to-call and auto dialers
CTI enables agents to initiate outbound calls through click-to-call (or clock-to-dial) capabilities by clicking on phone numbers within software interfaces. CTI also empowers call center agents with auto dialing software solutions that can automate and optimize the entire process of making outbound calls to customers or prospects, reducing the amount of manual work for agents.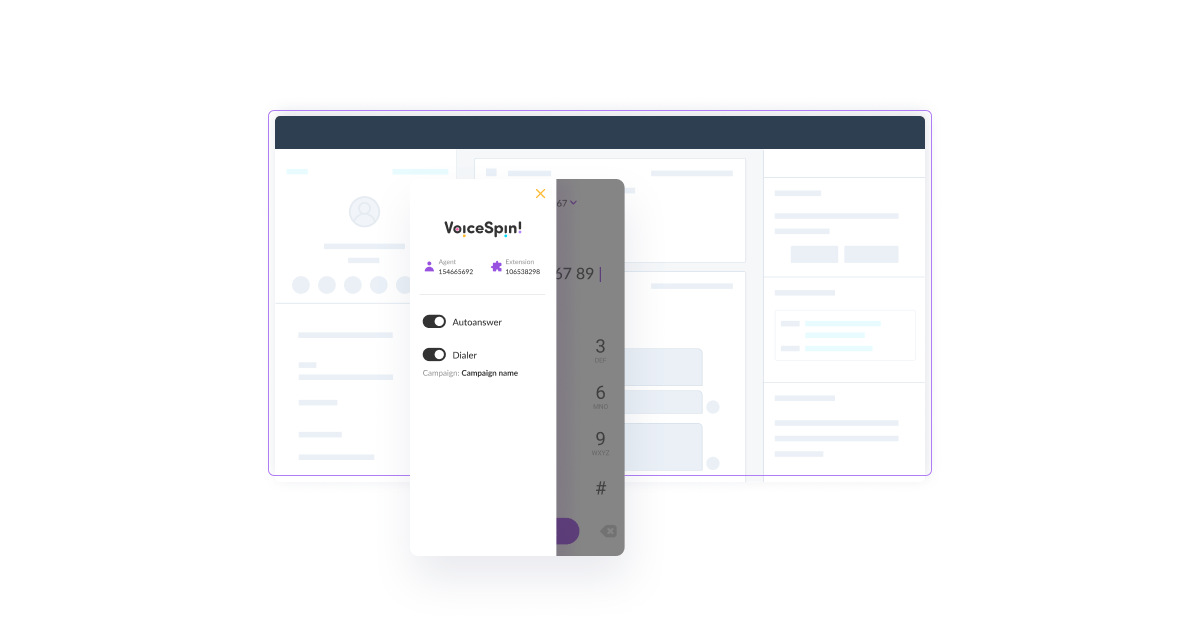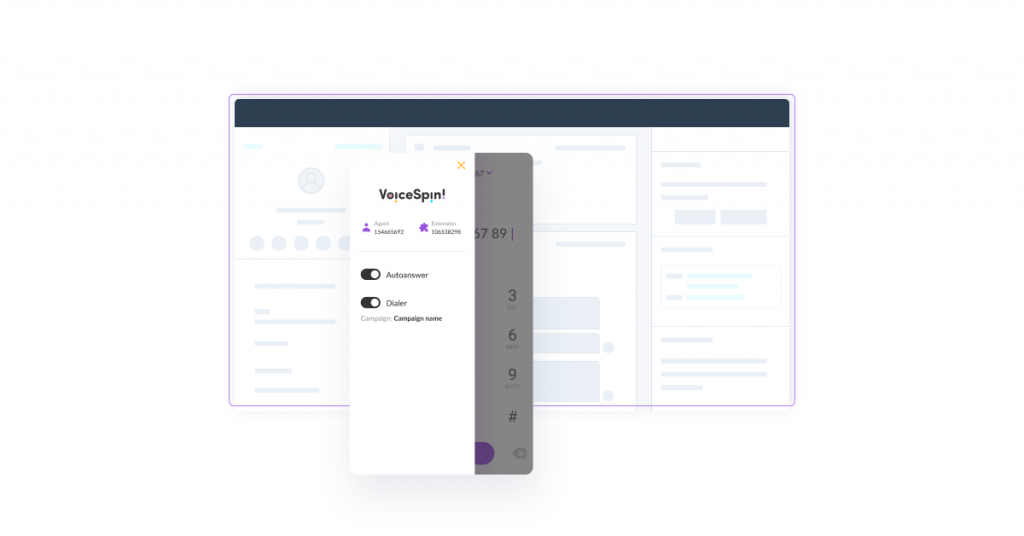 Auto dialers filter out unproductive numbers and answering machines and connect agents only to calls that are answered by an actual human. Predictive dialer systems such as VoiceSpin AI Dialer are even able to dial multiple numbers simultaneously based on AI predictive algorithms and ensure agents are immediately connected to the next call once they complete their current interaction, minimizing agent idle time and maximizing their productivity.
Call monitoring and analytics
The CTI technology enables call monitoring and analytics capabilities of call center software systems. With real-time call monitoring, call center managers and supervisors can assess call quality and agent performance and identify agent training and coaching opportunities. By analyzing historical call metrics and KPIs, managers can evaluate the overall efficiency of call center operations, identify trends, forecast and optimize call center staffing levels, and much more.
How Can Businesses Benefit from CTI?
Personalized customer service
Personalization is the key to delivering an excellent service experience and increasing customer satisfaction scores and customer retention rates. CTI pulls all the available customer information from the business's CRM system and puts it at your agent's fingertips before the agent accepts the incoming call. With instant access to the customer's history of previous interactions, agents can provide personalized service experiences, while customers won't have to repeat themselves each time they talk to a new agent.
Improved customer experience
CTI contributes to improving the overall customer experience in numerous ways. Advanced call routing options ensure customers are always connected to the best-fitting agents who are most skilled to resolve certain types of issues, leading to improved First Call Resolution rates and increased satisfaction.
Features like queue callbacks allow customers to opt for receiving a call back from an agent instead of having to wait on hold. IVR-based self-service enables customers to get support 24/7 and resolve basic issues on their own, leading to improved CX, as most consumers highly appreciate it when businesses offer self-service support options.
Increased agent productivity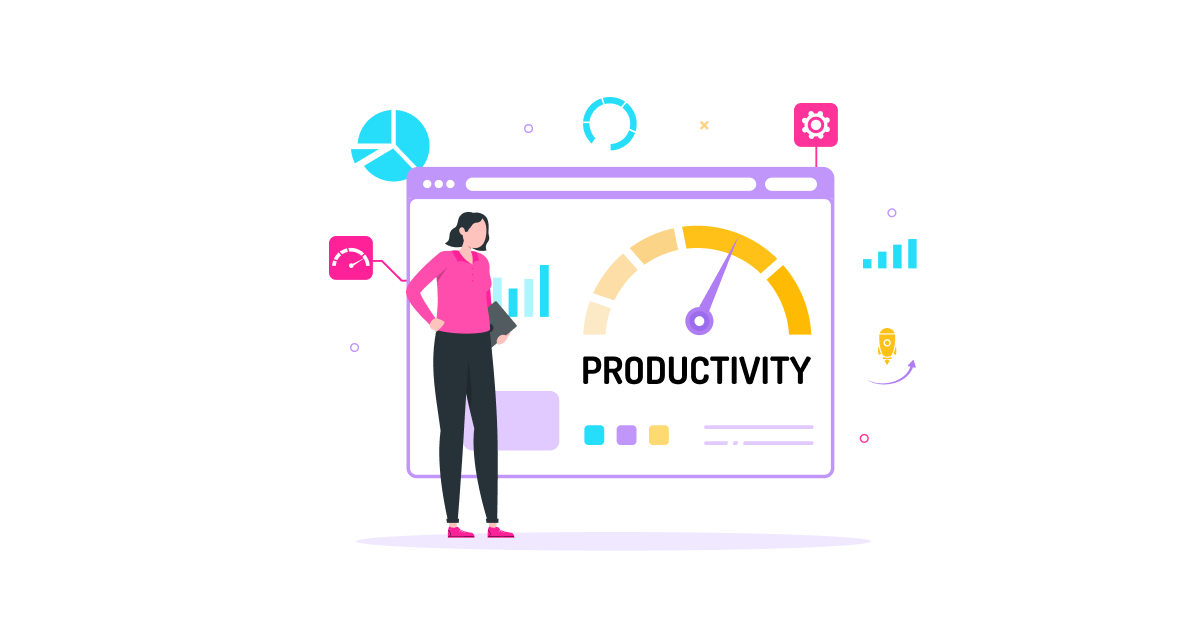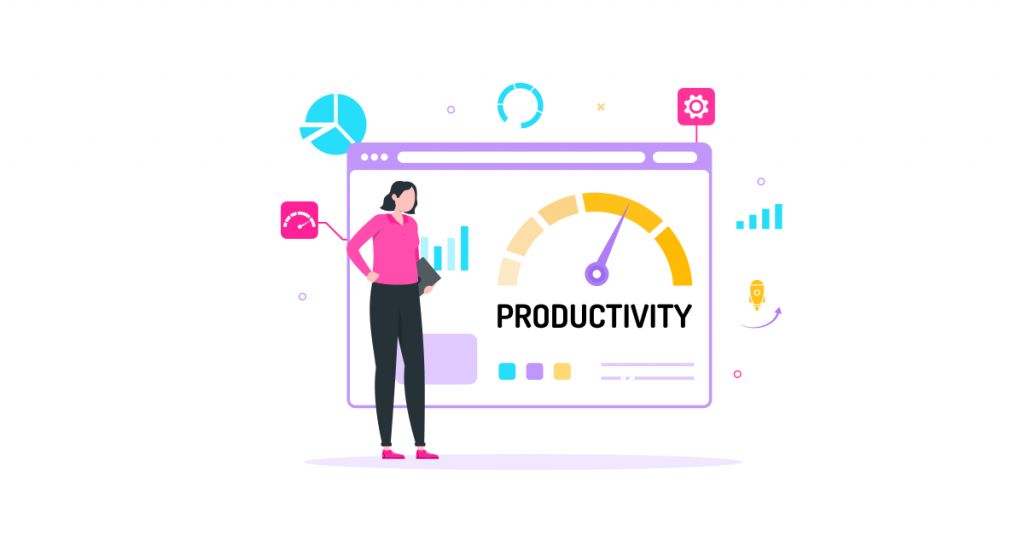 CTI-enabled screen pops eliminate the need for agents to constantly switch between multiple systems and search for customer information manually. All essential customer data, including IVR caller input and key details like account number or order information are displayed on the agent's screen before connecting them to the caller. That empowers agents to resolve issues quickly and efficiently, improving agent productivity and speeding up the entire support resolution process.
Efficient remote team management
CTI is critical in managing remote call center teams effectively. With a virtual agent desktop interface accessible through a dedicated app or a web browser, remote agents can easily access telephony features, handle inbound calls and make outgoing calls from their remote workplaces regardless of location, with all call center activities automatically synced in a centralized CRM.
Besides that, as CTI systems can seamlessly integrate with various collaboration tools, such as video conferencing or team messaging platforms, it facilitates and improves real-time communication and collaboration among remote call center agents, other team members, and managers, helping prevent communication silos in remote and hybrid work environments.
FAQs
What is the meaning of CTI?
CTI (Computer Telephony Integration) is a technology used in call centers to integrate the business's telephone system with the computer systems so that agents are able to handle customer calls without needing a physical phone. CTI is typically used for call management, monitoring, and process automation.
What are the types of CTI?
There are several available types of CTI that differ in the level of integration and the technologies involved. E.g., first-party CTI (also known as Desktop CTI) relies on telephony APIs or middleware provided by the telephony system or PBX vendor to integrate telephony capabilities directly into software applications running on a user's computer. Third-party CTI uses external software or middleware to bridge the gap between the telephony system and computer applications. Server-based CTI uses a dedicated server or hardware device to handle the integration between telephony systems and computer applications.
What is an example of CTI?
E.g., when a customer initiates a call to a call center, the telephony system routes the call to an appropriate destination based on predefined rules, while the CTI system pulls customer data from the CRM or a call center's database and displays it on the agent's screen, providing the agent with the context before answering the call. The agent handles the call through the call center software's interface, and the CTI system then logs all the relevant call information along with the call recording in the CRM.
What industries benefit most from CTI?
CTI-based systems are widely used across various industries, helping businesses streamline operations, deliver better service experiences, and improve efficiency. These include call centers, healthcare, financial services, travel and hospitality, education, consulting, retail and telemarketing, and more.
What are the future trends in CTI?
Advancements in technologies have a direct impact on the CTI software market. E.g., the wide adoption of cloud computing facilitates the shift to cloud-based CTI solutions that leverage the power of cloud infrastructure to integrate telephony services with their computer applications without the need for extensive on-premises hardware. 
AI and NLP technologies are also playing an increasingly important role in CTI systems enabling AI-powered virtual assistants and chatbots. In addition, due to the rising customer expectations for omnichannel experiences, CTI is evolving to support omnichannel communication solutions.