Despite all the emerging trends in sales and the way businesses reach out to potential target audiences, cold calling (when done right) remains an effective tried-and-true sales strategy that is still highly relevant in 2023. In fact, specific industries like telemarketing, insurance, telecommunications, and B2B, to name just a few, have always heavily relied on cold calling to generate leads and close sales. And they still do.
But even with the best auto dialer software and the perfect sales pitch, your cold calling efforts may fail to deliver the desired outcomes if you're trying to get a hold of your leads at the wrong time, at the wrong day of the week.
Looking for a contact center solution?
Powerful AI dialer, bulk SMS, and more tools for running an omnichannel contact center.
Does it really that matter? And, most importantly, what's the best time to cold call your leads to get the most out of your outbound cold calling campaigns? In this blog, we'll explore just that (based on research and studies) and provide some cold calling tips your sales teams can immediately leverage to maximize their cold calling success.
Does Timing Really Affect the Success of Cold Calls?
While it's only one part of the puzzle, making outbound calls at the right time may actually have a significant impact. If you can catch your leads at times they are more receptive to taking calls, you can improve call connection rates, engage with more prospects, increase conversions, and boost your sales success. Calling prospects during the recommended times is known to increase conversion by 49%.
Undoubtedly, it makes sense to call people when they are less likely to be busy with high-priority tasks – otherwise, most of your calls will simply go to voicemail. But when exactly is that? Let's take a look at what various studies have found.
What is the Best Time to Cold Call Your Prospects?
According to Yesware's analysis of over 25,000 sales calls, weekday afternoons are the best time to make cold calls, while the majority of calls that last over five minutes typically occur between 3:00-5:00 pm on Tuesdays or Thursdays.
Based on a study by CallHippo, the best time of the day to cold call your leads is between 4:00-5:00 pm. The second best time to call prospects is around lunchtime, between 11:00 am – 12:00 pm. Wednesday is the best day to make sales calls.
Research by XANT, published in Harvard Business Review and based on three years of data and over 100,000 call attempts, found that Wednesdays and Thursdays are the best days to qualify leads. The best time for that is between 4:00-5:00 pm.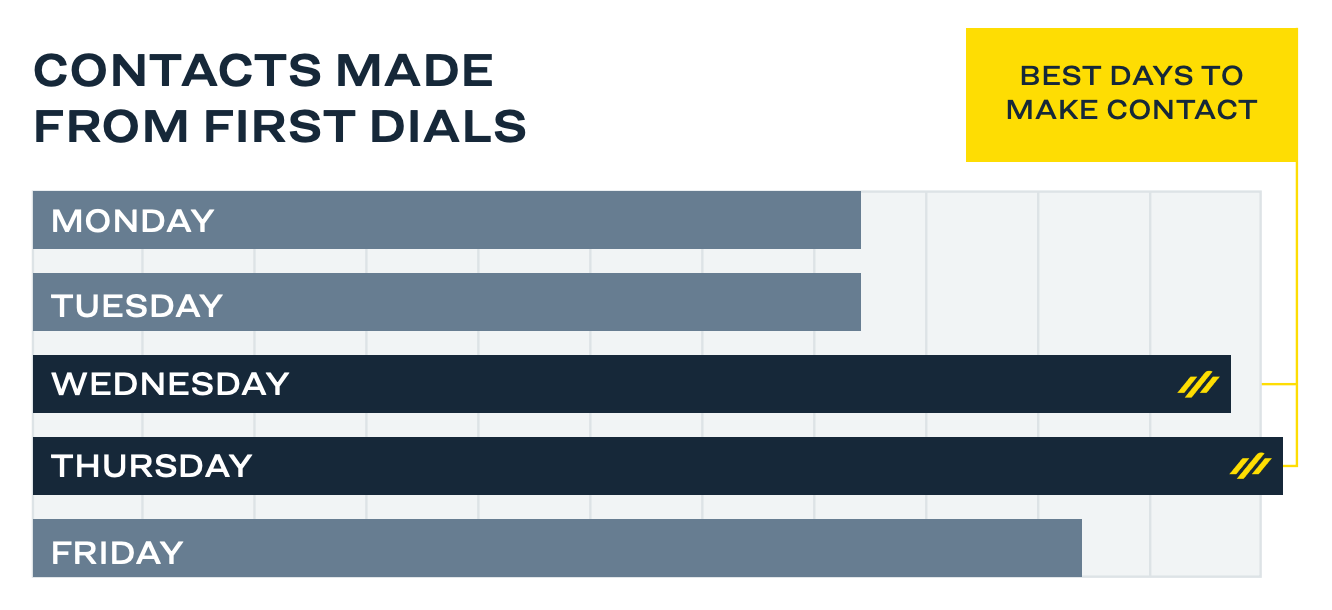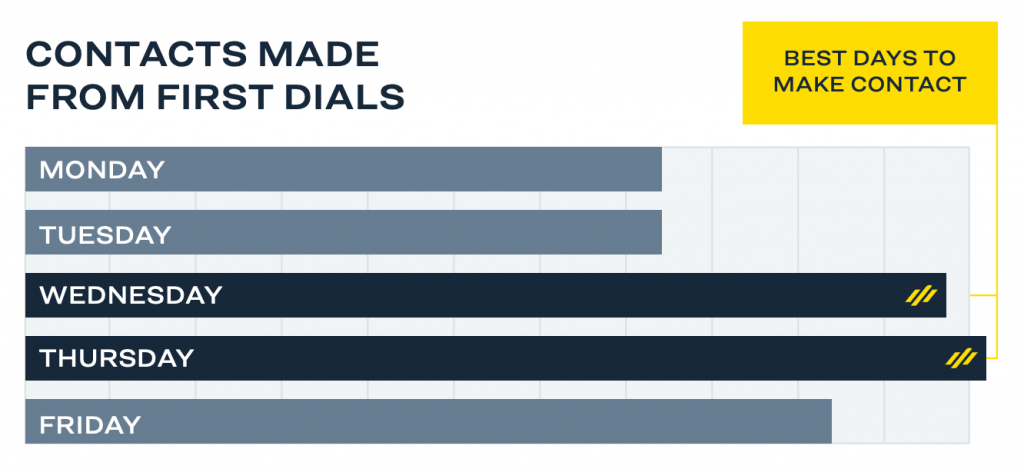 A study by Revenue.io in 2022 revealed that decision-makers are more likely to engage in the late afternoon, with the best time to cold call during 4:00-5:00 pm. This peak engagement window is closely followed by the 3:00-4:00 pm and 5:00-6:00 pm hours.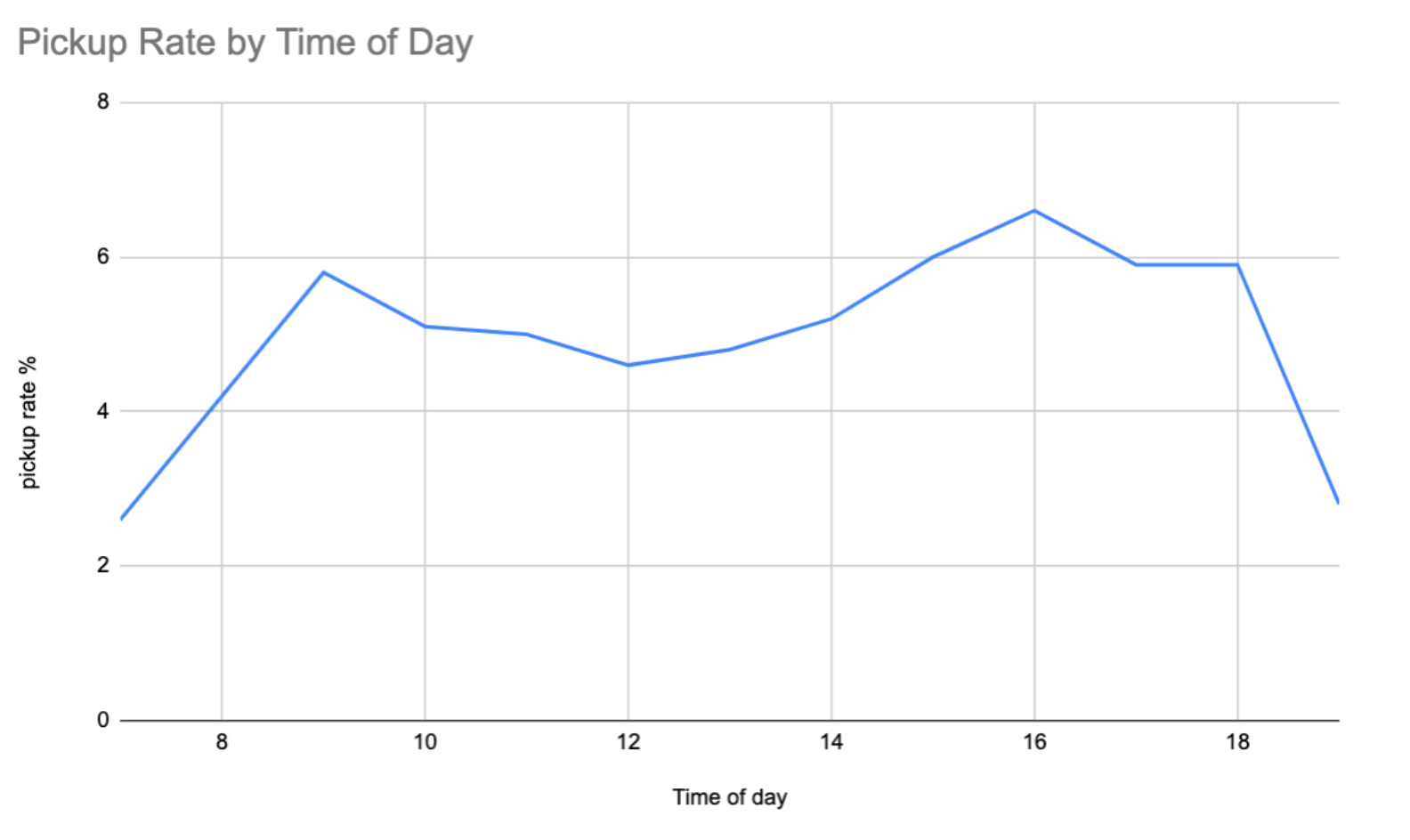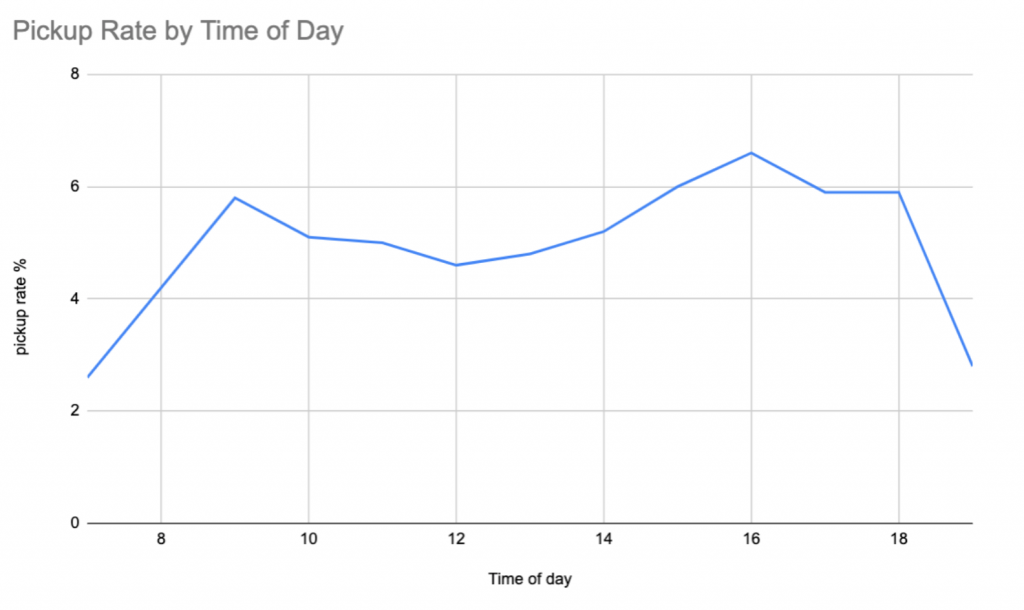 Based on the data from over 100 million phone calls, research by PhoneBurner found that Tuesday is the best day of the week to cold call, followed closely by Monday and Wednesday. The best time to cold call is between 10:00 am and 2:00 pm.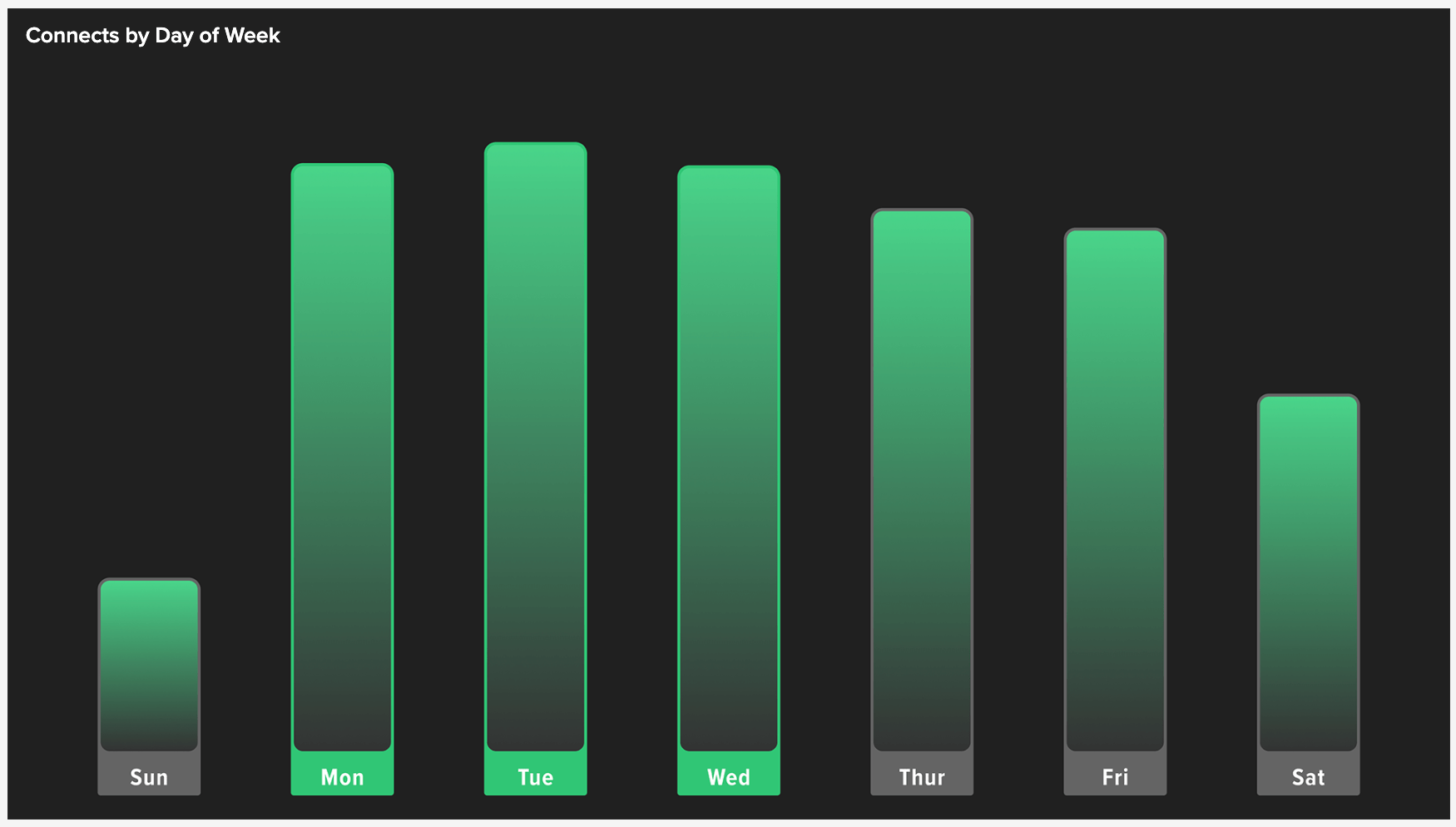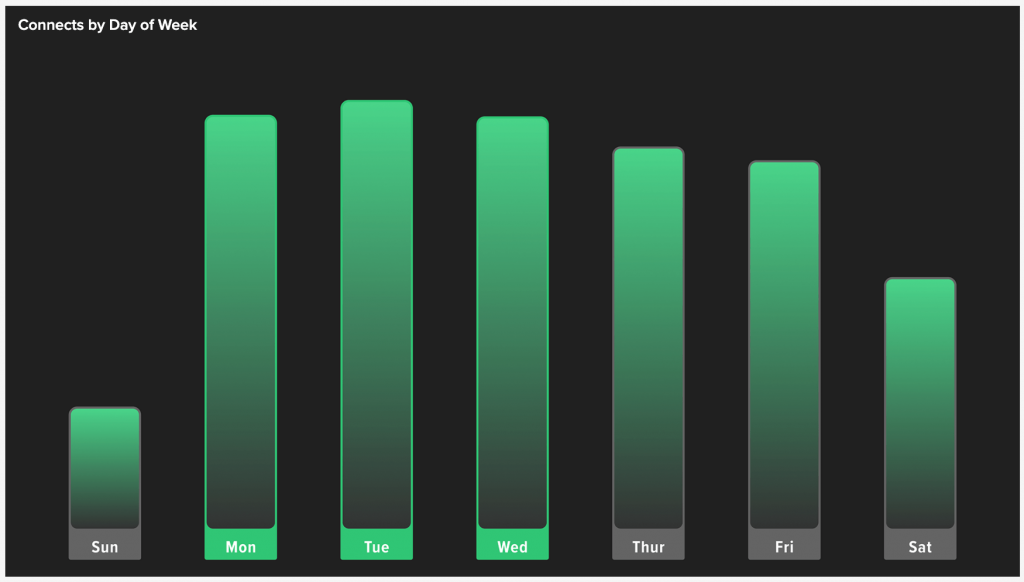 According to research by InsightSquared, Tuesdays between 10:00 am and 4:00 pm is the optimal time for cold calling, giving your sales agents a 30% higher chance of connecting with leads than other common calling windows.
Though multiple sources have found some similar optimal times and weekdays to cold call customers, it's important to note that knowing the best time of day to cold call is only one of the many other factors that can improve the effectiveness of your cold calling efforts that we'll discuss a few paragraphs below.
What are the Worst Days and Times to Cold Call Prospects?
When it comes to the worst times and days for cold calling, obviously, it's not advisable to call your prospects outside of business hours, on bank holidays, and weekends. Not only can you expect much lower connection rates, but your call will most likely only annoy your prospects, being perceived as an intrusion into their personal lives and ruining the first impression.
As for the weekdays, Mondays and the second half of Fridays are the worst for making cold calls. On Mondays, people are typically busy finishing tasks from the previous week, planning their week ahead, and doing urgent tasks, so they most probably wouldn't enjoy being interrupted. Similarly, on Friday evenings, people will likely be focused on the coming weekend more than anything else, anticipating the time with families and friends – bothering them with your offers during this time isn't the best idea.
Regarding the worst timing to cold call, as we've seen from the stats mentioned above, early mornings should definitely be avoided. Up to 10 am, your prospects will most likely be settling into the workday, resolving immediate requests, and getting high-priority tasks done. Naturally, they won't be willing to answer calls from unknown numbers.
Is Cold Calling Still Relevant in 2023?
Despite the increased adoption of digital marketing and changing consumer behaviors, various research data proves cold calling is still a highly efficient outbound sales and marketing strategy that can generate leads, turn prospects into customers, and drive new revenue to your business. Take a look at some of the cold calling statistics below:
Best Cold Calling Strategies to Improve Your Cold Calling Success Rates
Though the average success rate for cold calling is around 2%, meaning that only 2 out of 100 cold calls you make will result in a successful outcome, like getting a warm lead or closing a deal, there are many ways you can improve your cold calling success rate beyond simply calling prospects at the right time. Let's explore some of the best cold calling tips and strategies that can significantly increase the efficiency of your outbound calling campaigns if you manage to take advantage of at least some of them.
Leverage predictive dialers to reduce idle time
Cold calling is a numbers game, for sure. Connecting with as many leads as possible will eventually result in more sales conversions – and this is where predictive dialers are true game-changers, specifically for high-velocity sales teams. Predictive dialer software utilizes AI and machine learning algorithms to automatically place multiple outbound phone calls per agent based on the number of available agents and various real-time and historical call metrics like the average call duration, call abandonment rate, etc.
That ensures once an agent completes their current call, they are instantly connected to the next one, minimizing agent idle time between interactions and increasing agent talk times by up to 300%. More outbound cold calls in a shorter time ultimately means more successful call conversions.
Use local presence to improve Call Answer Rate
Low call connection rates have always been a challenge for businesses running outbound cold calling campaigns, as the majority of people are unlikely to answer calls from unknown numbers. Which means even if your agents are calling within the recommended time frames, chances are a huge number of prospects won't pick up anyway. You can dramatically change that and increase Call Answer Rates by enabling local presence dialing, which is a common feature of dialer software systems.
A study by Software Advice found that people are nearly four times more likely to answer calls from local numbers. With local presence dialing, your prospects will see the number with a local area code as a caller ID, increasing the likelihood of your calls being answered. That enables your team to get through to more prospects and potentially close more deals.
Know what to say (and what NOT to say)
Having well-thought-out call scripts is essential to ensuring your sales reps can navigate each sales call with confidence, know what to say at every moment, and are able to handle objections properly. Do they know how to start and end the conversation? In fact, using appropriate opening statements can have an impact on call outcomes.
According to Gong.io, opening a cold call with 'How have you been?' improves the chances of getting a meeting booked by over six times, while starting with 'Did I catch you at a bad time?' makes you 40% less likely to book a meeting. Stating a clear reason for your cold call can also boost the success rate by over two times.
Moreover, it's not always What you say but How you say it that makes a difference. It has been found that 93% of the potential success of your cold calls is attributed to the tone of your voice throughout the conversation. Plus, successful cold calls have a longer average monologue duration (53 vs. 25 seconds for unsuccessful ones) and a higher talk-to-listen ratio (55% talking vs. 45% listening).
Related article: Top 5 Things to Do on Every Sales Call to Close More Deals.
Be persistent with follow-up calls
Not following up on leads after the initial contact is one of the most common reasons your cold calling efforts aren't producing results. Though rejection is an inevitable part of the process that most sales reps are perfectly aware of, yet many give up too soon. As many as 44% of sales agents stop following up after receiving a negative response to a first follow-up call, while 94% give up after 4 unsuccessful follow-ups. Here are some more stats to consider:
80% of sales require 5 follow-up calls. (Invesp)
48% of salespeople do not make a follow-up call. (Invesp)
95% of all converted leads are reached by the sixth call attempt. (IRC Sales Solutions)
Making at least 6 cold calls can increase contact rates by 70%. (Call Hippo)
60% of customers reject offers four times before they say yes. (Invesp)
Final Thoughts
Cold calling might not be your sales team's most favorite activity, but knowing the best time to cold call and equipping your sales reps with advanced call center tools can make the entire cold calling process less stressful and more productive. With VoiceSpin's call center software featuring an AI auto dialer, you can automate and optimize the outbound dialing process, dial multiple numbers simultaneously, and ensure agents are connected to calls only when a real human answers.
The best part, the dialer's intelligent dynamic lead/ agent scoring and matching system scores leads and assigns them to the most appropriate agents based on the probability of making a successful sale, maximizing your sales conversions.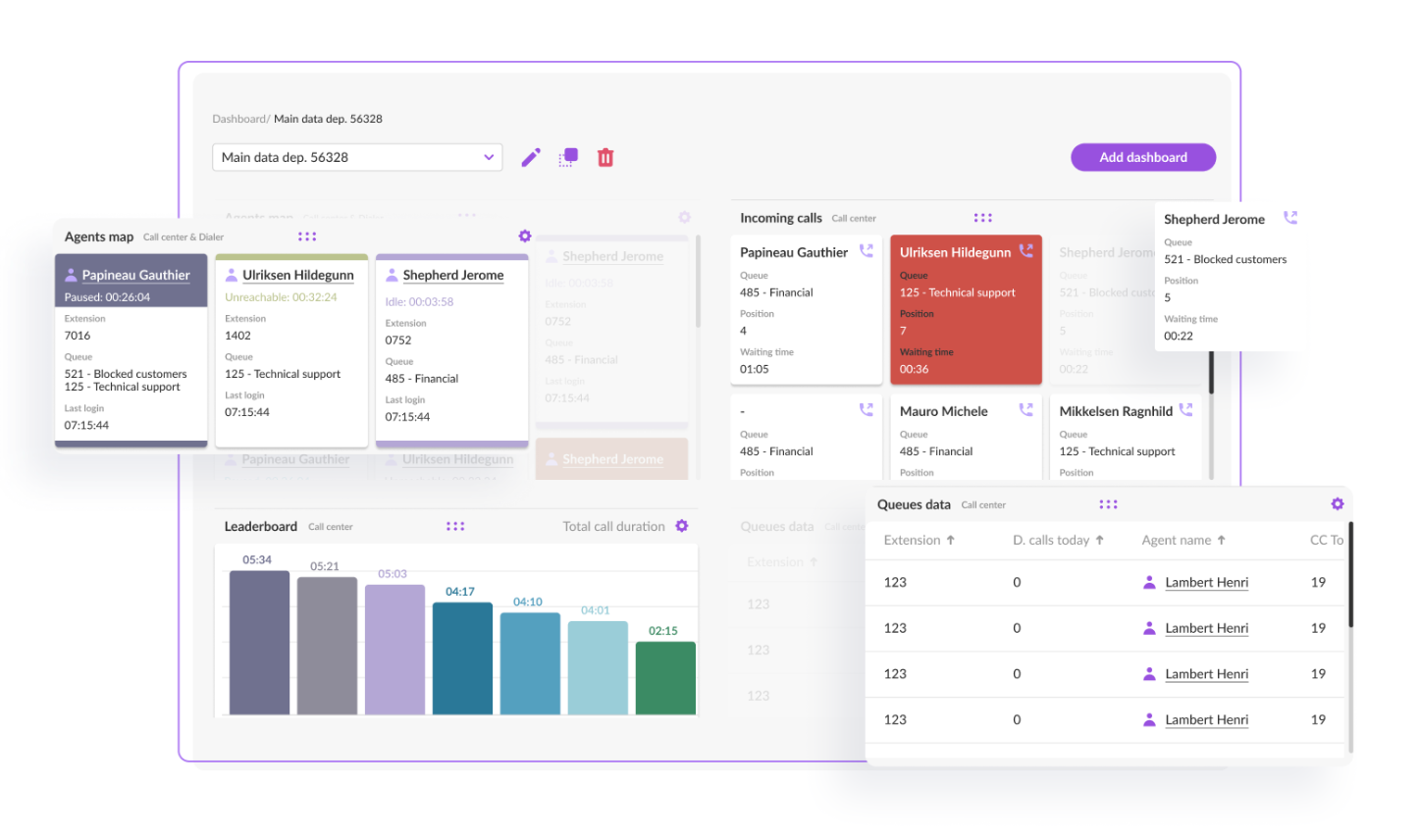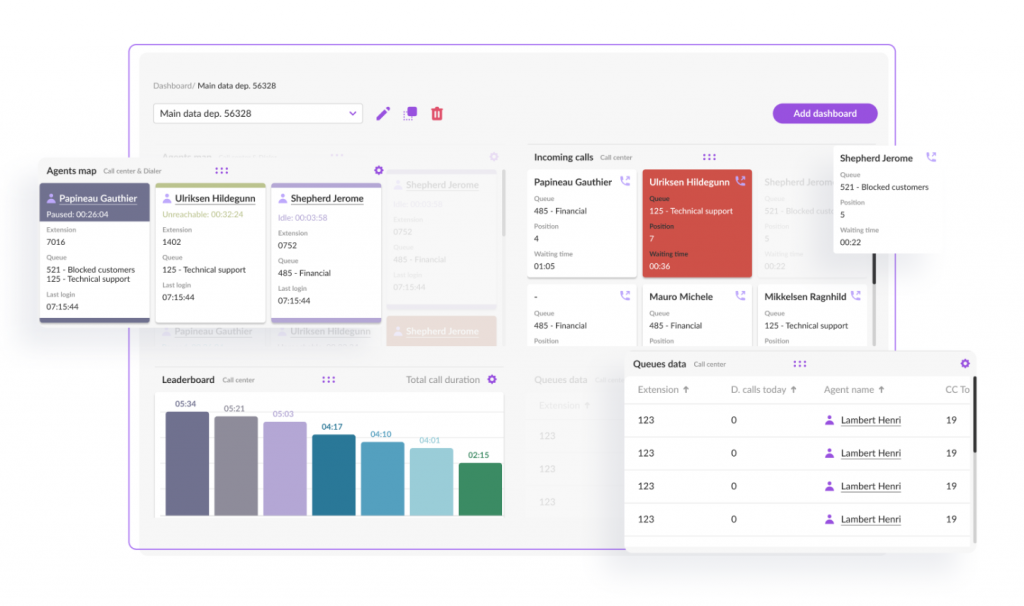 Book a demo now to see VoiceSpin's AI-powered auto dialer software in action and learn how it can improve the efficiency of your cold calling campaigns, empowering your sales team to generate more leads and close more deals quickly and efficiently.