In today's customer-focused business landscape, where call centers aren't viewed as cost centers anymore – at least by the majority of business leaders – call center cost reduction still remains a priority goal for many organizations, especially those impacted by the economic uncertainties.
So, how do you reduce call center expenses in an effective and employee-friendly way? Based on our own experience of over 15 years in the contact center industry, in this blog, we've collected the top 10 call center cost reduction strategies you can implement at your call center to reduce operational costs without sacrificing the quality of your customer service and overwhelming your agents.
Looking for a contact center solution?
Powerful AI dialer, bulk SMS, and more tools for running an omnichannel contact center.
10 Tried-and-true Call Center Cost Reduction Strategies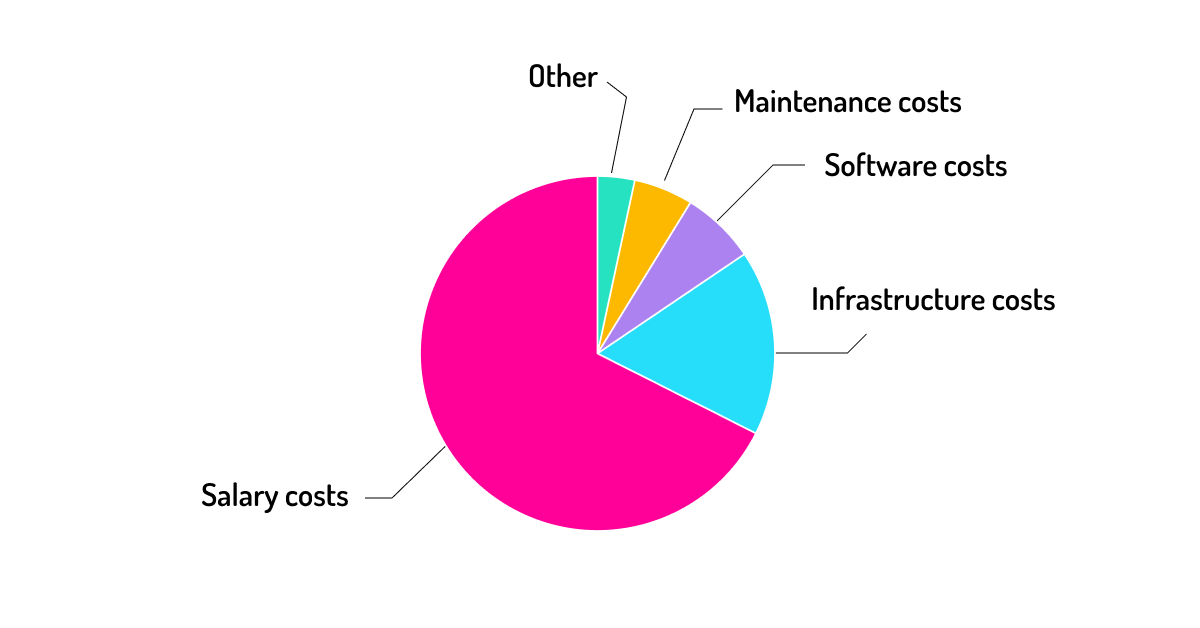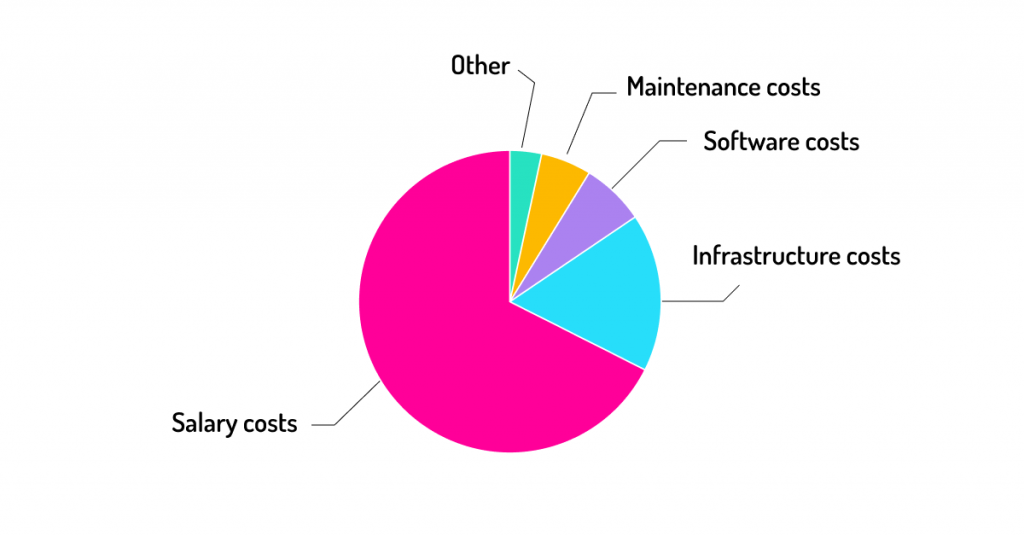 Cutting costs in contact centers doesn't have to be challenging once you know where to focus your efforts and resources on. Let's explore the most impactful cost savings ideas for call centers that can help you reduce call center costs without compromising service quality and customer satisfaction.
1. Adjust your call routing strategy
Having an efficient call routing strategy in place is one of the best ways to reduce your call center operating costs while also optimizing resource utilization. Intelligent call routing strategies, such as skills-based routing or predictive behavioral routing, use complex algorithms to route incoming calls based on a number of variables, including caller's location, history of previous customer interactions, past behavior, agent skills, and other factors to match each caller with the best-fitting agent who can serve them in the most optimal way from the get-go.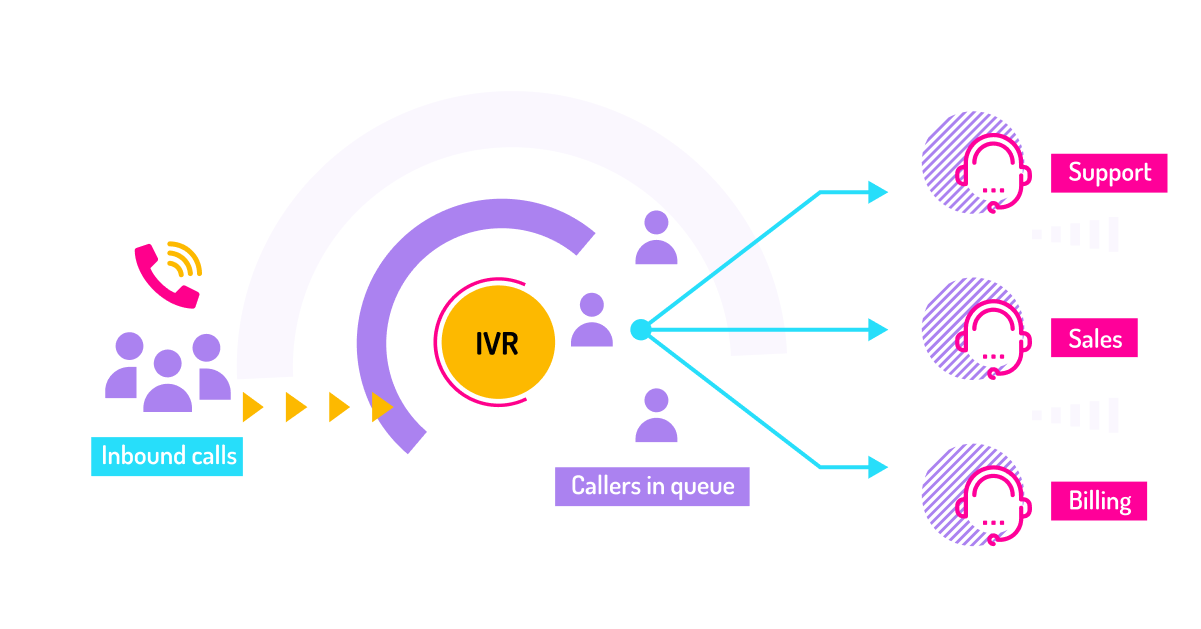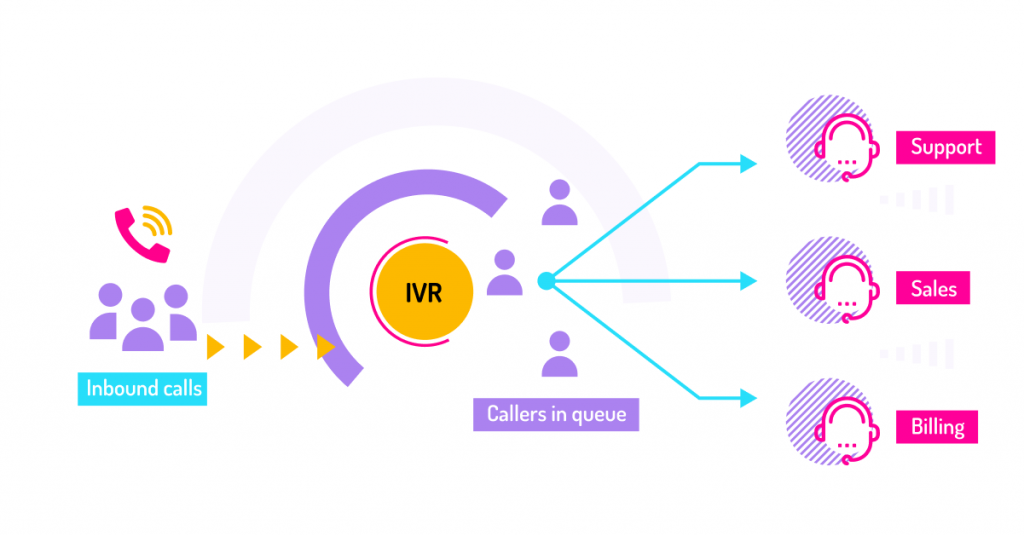 By connecting incoming callers to the most appropriate service reps, you can eliminate the need for call transfers and escalations that might only frustrate your customers as they are trying to get a hold of someone who can adequately meet their needs. As a result, you can increase First Call Resolution rates, reduce the Average Handle Time, and improve Customer Satisfaction Scores (CSAT) – the metrics that directly correlate with cost reduction (we'll talk about it in more detail below).
2. Embrace Artificial Intelligence and automation
There are many ways to employ automation to optimize agent workflows and reduce the amount of repetitive daily tasks, thus lowering your call center expenses. Auto dialer software is one of the most powerful call center automation tools that can help you cut down on your operating costs if you are running an outbound call center and your team is mainly involved in making outbound calls to prospects.
With auto dialers, your sales reps don't have to waste time dialing phone numbers manually (often resulting in human errors), wait for an answer on the other end, or deal with busy signals and disconnected calls. The dialer connects agents only to calls answered by a live person.
Predictive dialers such as VoiceSpin's AI auto dialer go one step further in increasing agent productivity and reducing costs. Powered by Artificial Intelligence (AI) and Machine Learning (ML) technologies, predictive dialer systems dial multiple numbers simultaneously and immediately connect an agent to the next call as soon as they complete their current interaction. That minimizes agent idle time between calls, increases agent talk times by up to 300%, and ultimately means more interactions with leads and more sales conversions at a lower cost per call.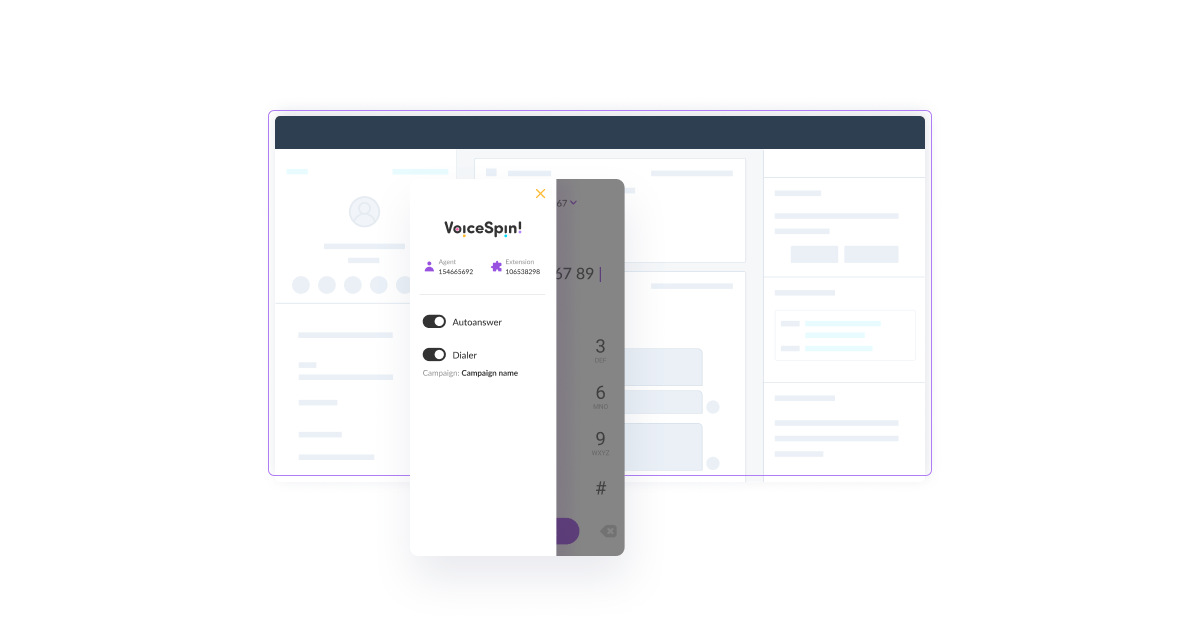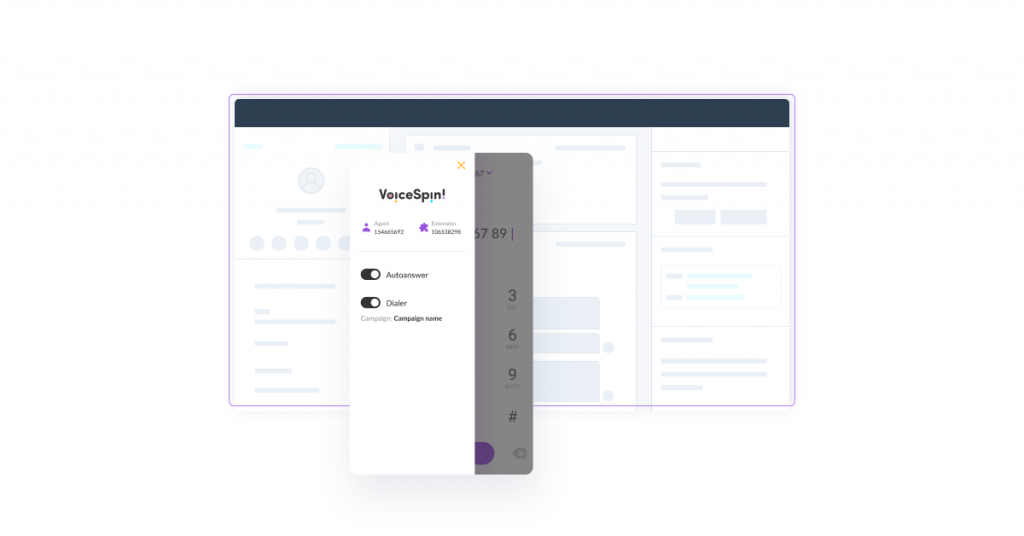 3. Leverage self-service support options
One of the most efficient ways to increase call center cost savings is, obviously, to reduce the inbound call volume resulting in lowering costs associated with telephony. That can be easily done by implementing self-service support options that enable your customers to find answers to their questions and resolve support issues independently without having to pick up the phone and call your support team. In fact, many consumers would readily jump at the opportunity to help themselves if provided with self-service options.
A study by Salesforce actually revealed that 43% of consumers prefer using online self-help portals, and 41% prefer knowledge bases over other customer support channels when communicating with brands. In addition, according to stats published by Outgrow, 56% of consumers prefer to use chatbots over calling customer support because they provide quick answers to simple questions.
Besides knowledge bases, online portals, and chatbots, self-service tools may include self-service IVR, voice bots, FAQ pages, e-Books, how-to videos, etc. – anything that can help customers easily locate information and find solutions without needing to involve live agents. The key is to identify the most common requests which account for most call volumes and address them through self-service tools.
4. Move to the cloud and optimize cloud infrastructure costs
With the emergence and widespread adoption of cloud-based contact center tools, expensive on-premise solutions are increasingly becoming a thing of the past. With a cloud-based call center solution, you get the same capabilities as on-premises systems but without upfront hardware costs. Pay-as-you-go pricing models of cloud-based solutions allow you to pay only for the resources you need, as well as scale your operations as required based on your call volumes.
You would also require less IT support and won't have to pay for maintenance and upgrades as these are already included as part of the service, which means considerable cost savings. According to a BCG report, organizations can save 15-40% on infrastructure costs by migrating to the cloud.
And for large companies, the savings can be even bigger. By leveraging cloud cost optimization strategies and professional cloud cost management tools, organizations can dramatically cut down on their overall cloud expenses and operational overhead, which can strain their budget. E.g., at VoiceSpin, we've managed to reduce our cloud infrastructure costs by as much as 50% by taking advantage of Shibuya cloud cost optimization platform.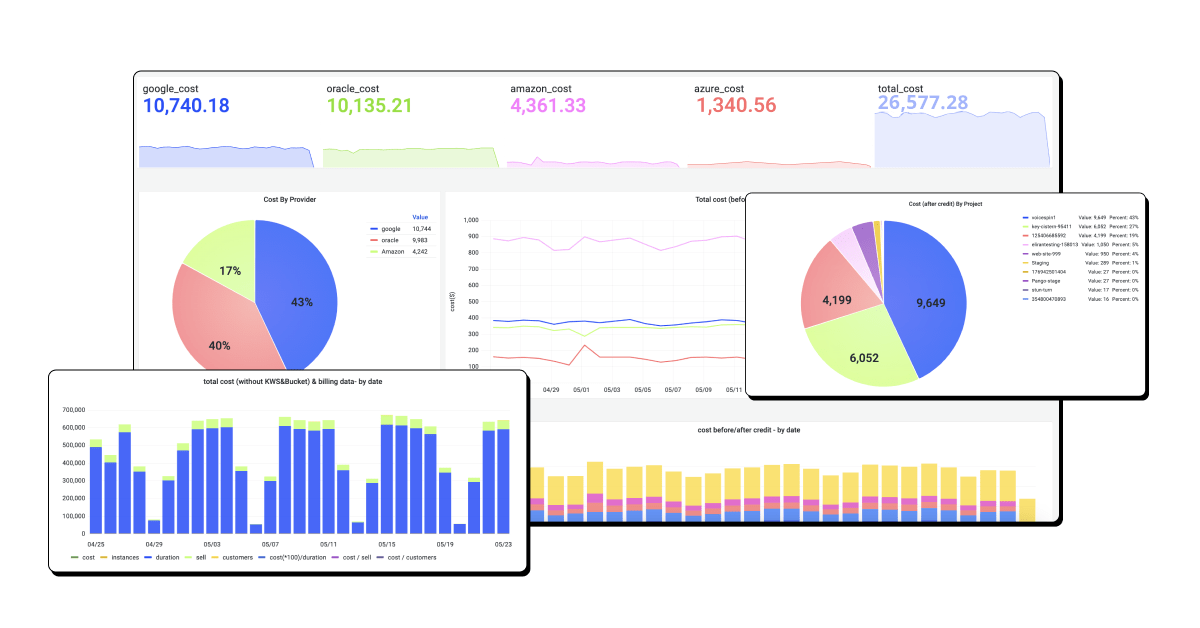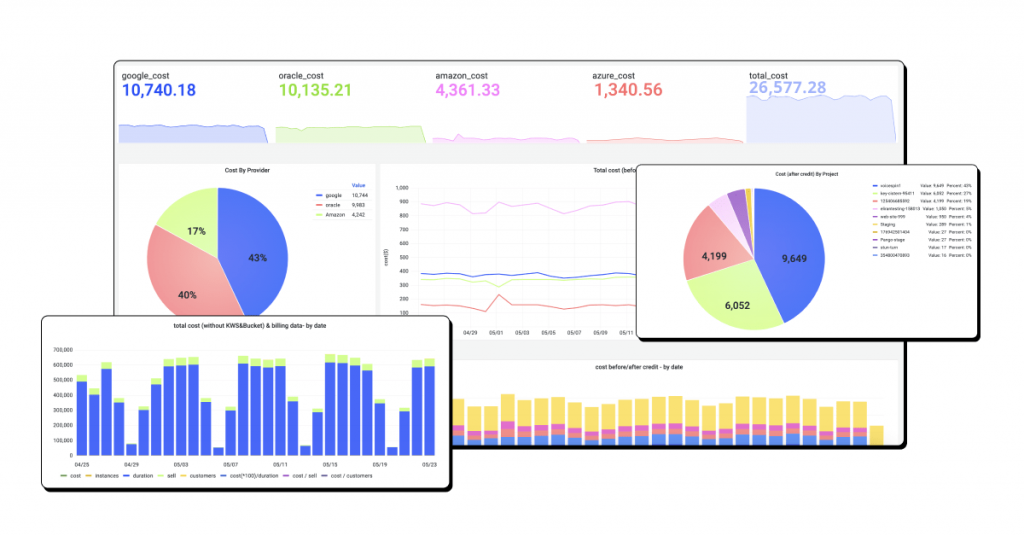 5. Focus on improving the right call center metrics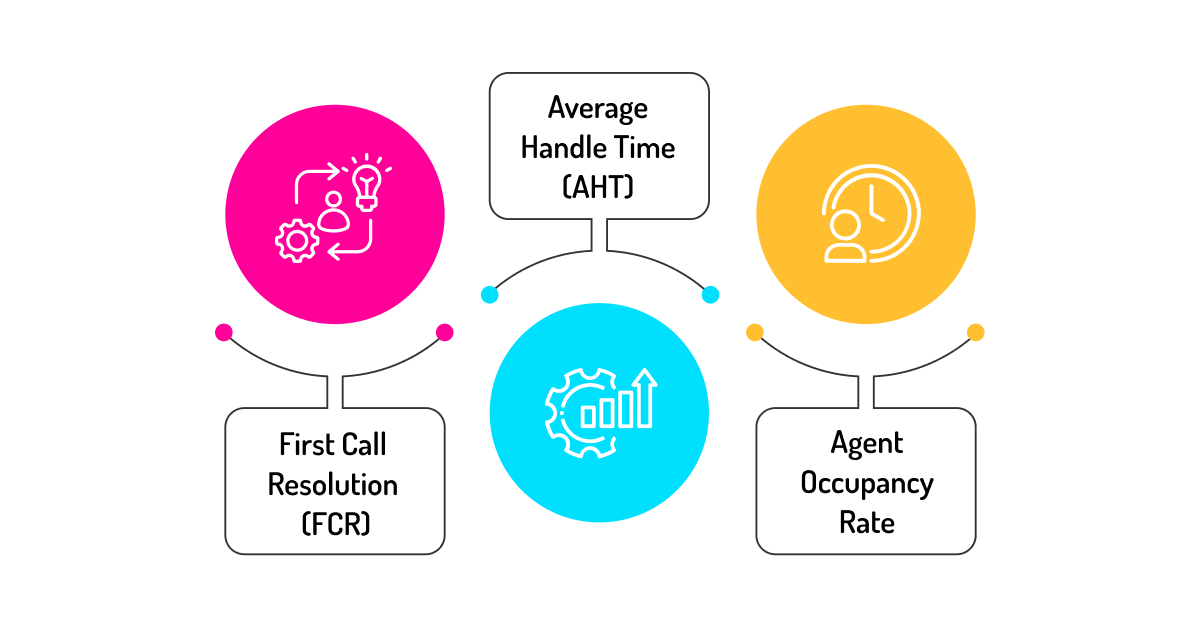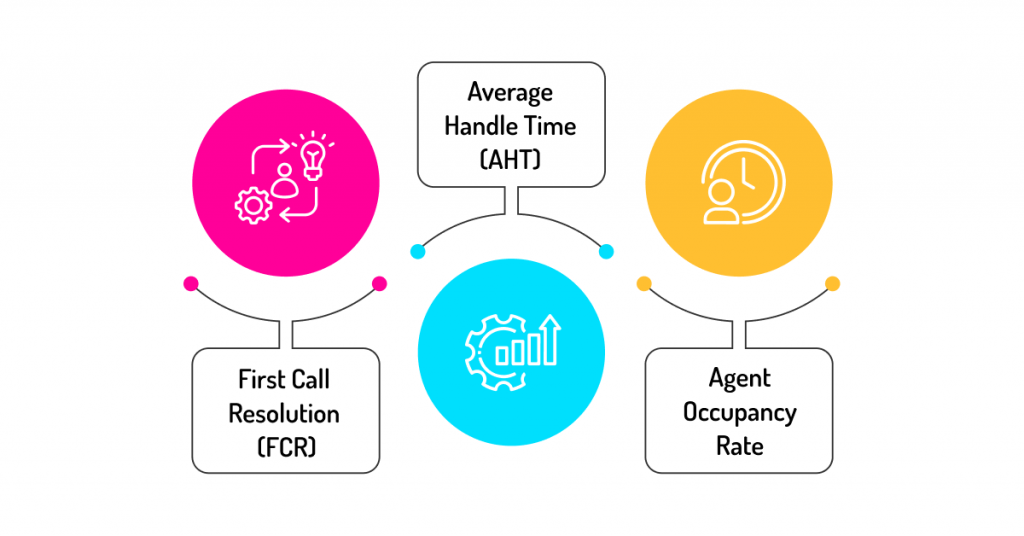 You can achieve cost savings by continuously measuring and focusing your efforts on improving specific call center metrics and KPIs associated with call center cost optimization. Here are the most critical ones:
First Call Resolution (FCR)
When the majority of customer requests are resolved on the first call, that reduces the number of repeat calls, escalations, and the overall inbound call volume while also increasing CSAT scores and reducing the cost per call. Research by Service Quality Measurement Group found that for every 1% improvement in FCR, call centers can reduce operating costs by 1%. Integrating call center software with your CRM system provides agents with instant access to a 360-degree customer view, allowing them to resolve issues more efficiently and improving FCR rates.
Average Handle Time (AHT)
A shorter AHT means agents can handle more calls in less time, reducing the cost per call. One of the best ways to reduce the Average Handle Time is to provide agents with a robust knowledge base where they can easily locate the necessary information and resolve customer issues faster. Ready-made call scripts and canned responses can also speed up the resolution process.
Agent Occupancy Rate
Increasing your agent occupancy rate (the percentage of time agents spend on active calls or performing call-related tasks compared to their available working time) by minimizing idle time and maximizing productive call-handling time improves resource utilization and lowers your call center costs. The occupancy rate can be increased by means of automating call center processes and agent workflows.
6. Use speech analytics tools to uncover inefficiencies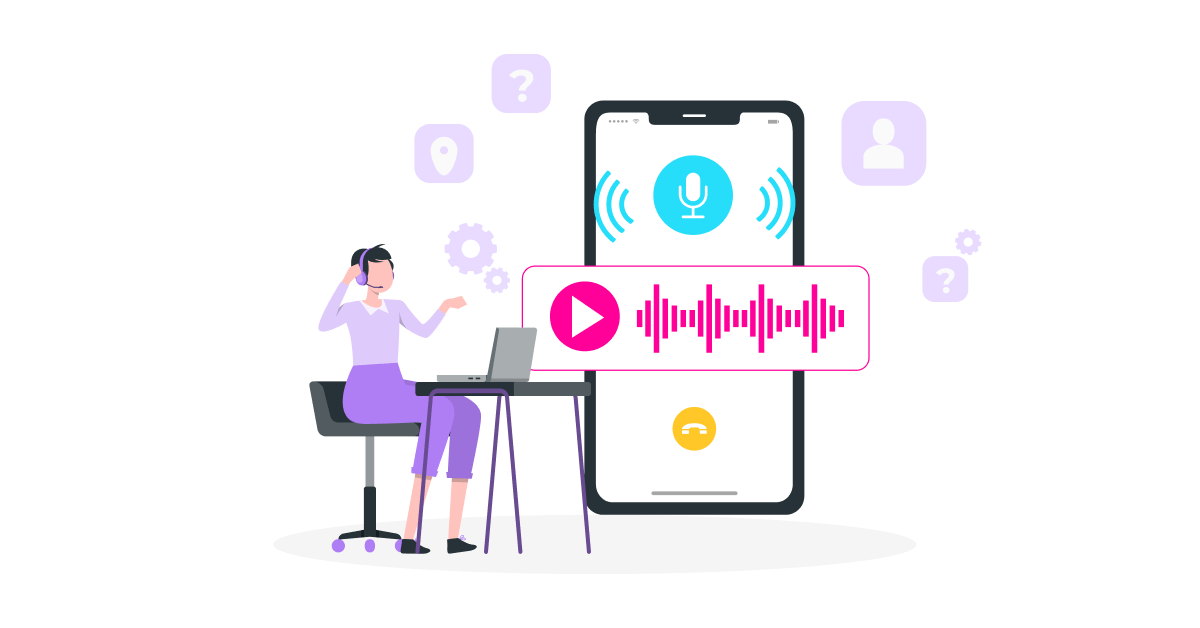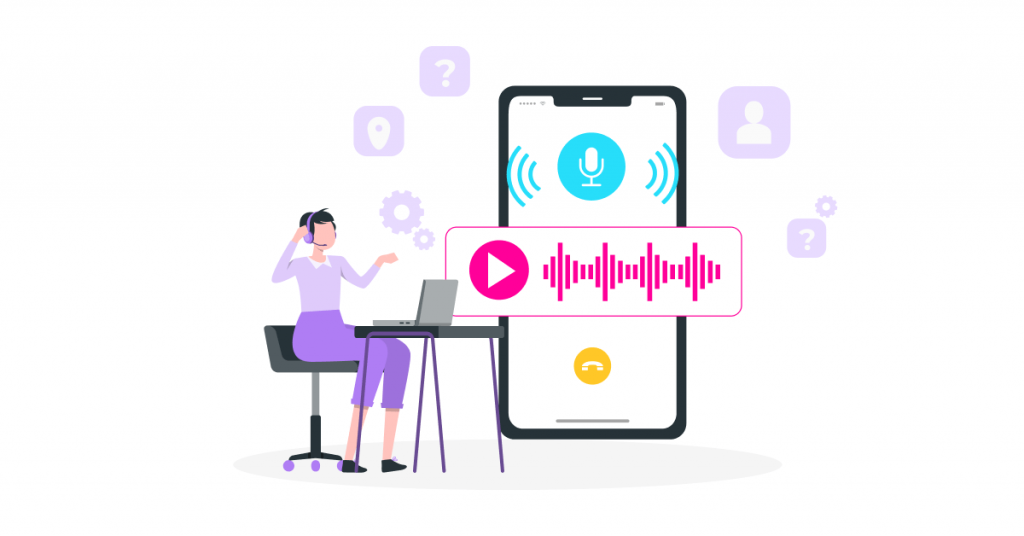 Speech analytics software can help contact centers save money in several ways. By utilizing speech recognition through artificial intelligence (AI), natural language processing (NLP), and machine learning (ML) technologies to transcribe and analyze calls in real time, these tools can help you easier uncover and understand the root causes of inefficiencies in your processes, policies, or technology that cause high call volumes, repeat calls, escalations, and customer dissatisfaction.
Managers can also get valuable insights into agent performance, identify specific training needs, and focus on targeted coaching sessions, which reduces the need for repetitive or unnecessary training, leading to cost savings.
What's even more critical, speech analytics tools can help call centers to adhere to legal and regulatory requirements by automatically flagging any instances of compliance violations through keyword spotting. This way, call centers can take proactive measures to reduce the risk of non-compliance penalties and costly fines, thus helping you avoid legal expenses.
Related article: Speech Analytics in Call Centers: Unlocking the Potential of Voice Data
7. Invest in agent training and development
Investing in agent training and development might not bring immediate cost-savings to your call center operations, but it's an important strategic commitment that will eventually help you reduce costs in a long-term perspective. And that should definitely start with the onboarding process. A Glassdoor study found that a strong onboarding process can improve employee productivity by as much as over 70%.
By ensuring that your contact center agents have sufficient knowledge of your products or services and are well-trained on the most essential call-handling skills like problem-solving and conflict resolution, you can improve your First Call Resolution rates and decrease handle time while delivering high service quality and increasing CSAT scores. That also reduces the number of escalated calls and callbacks about the same issues.
When it comes to outbound call centers where agents mostly deal with cold calling, it's essential to train them on the best cold calling techniques and how to properly handle objections, which can improve your cold calling success rates and ultimately decrease the cost per call. Real-time call monitoring and speech analytics are some of the great call center tools that can enhance your agent training and call coaching processes.
8. Reduce call center turnover
Given typically high turnover rates in contact centers (between 30-45%), leaders and managers should take this one seriously. Involving both direct and indirect costs, high turnover rates can have a negative impact on a call center's bottom line in many ways. First, think of recruitment, agent onboarding, and training costs. A Deloitte survey found that it takes about $12,000 to replace the average frontline employee, while according to Harvard Business Review researcher Keith Ferrazzi, it costs between $10,000–$20,000 to replace a call center agent.
Then, add up the indirect costs that are much harder to estimate but can be equally severe. The negative impact on customer experience is just one example. When agents leave, it disrupts call center operations, creating a gap in staffing, which may result in longer wait times and call handling times, higher call abandonment rates, and reduced service levels. That leads to poor customer experience, more dissatisfied customers, increased customer churn, and potential revenue loss.
Not to mention lowered employee morale among the remaining team members, as constantly seeing colleagues leave creates a negative work environment and decreases engagement levels and productivity. By analyzing the causes of employee turnover and timely addressing them, you can improve agent retention and reduce turnover-related expenses.
9. Hire remote call center agents
While managing remote call center agents effectively may come with certain challenges, such as maintaining consistent communication and collaboration and providing an adequate level of support and supervision, it actually has the potential for significant cost savings. By hiring remote team members, you can reduce facility-related costs and overhead expenses associated with on-site employees (like rent, utilities, equipment, furniture, office supplies, employee amenities, etc.).
Remote hiring also opens up the opportunity to tap into a larger and more diverse talent pool, enabling call centers to recruit agents from different locations, including areas with lower labor costs, leading to potential savings in terms of salaries and benefits. Then, with a remote, geographically distributed workforce, you have greater flexibility in scheduling and adjusting staffing levels during high call volumes and periods of lower demand.
On top of that, by enabling employees to work remotely, you can reap the benefits of increased productivity and performance. According to the 'State of Remote Work Report' by Owl Labs, two-thirds (62%) of workers feel more productive when working remotely. The same research also found that if the ability to work from home was taken away, 66% of workers would immediately start looking for a job that offered flexibility, and 39% would simply leave. That means by supporting remote and hybrid work environments, you can also reduce employee turnover and associated costs.
10. Explore outsourcing opportunities
Outsourcing call center operations to third parties who already have an established infrastructure, a skilled talent pool, efficient hiring processes, and training programs can result in cost reduction, especially if you consider outsourcing to regions with lower labor costs. That especially makes sense for businesses with fluctuating call volumes and small-sized organizations.
By outsourcing to a call center service provider, businesses eliminate the need to invest in call center technology, infrastructure, facilities, recruitment, hiring, and training – an outsourcing partner takes care of it all. The only challenge associated with outsourcing is finding a reliable partner – you should thoroughly evaluate the provider's capabilities, track record, security measures, and cultural fit to ensure ongoing service quality.
Over to You
Taking advantage of the strategies mentioned above – if you manage to implement at least some of them – can undoubtedly help you cut back on your overall call center costs. With VoiceSpin's cloud-based contact center software solutions, you can do it in several ways: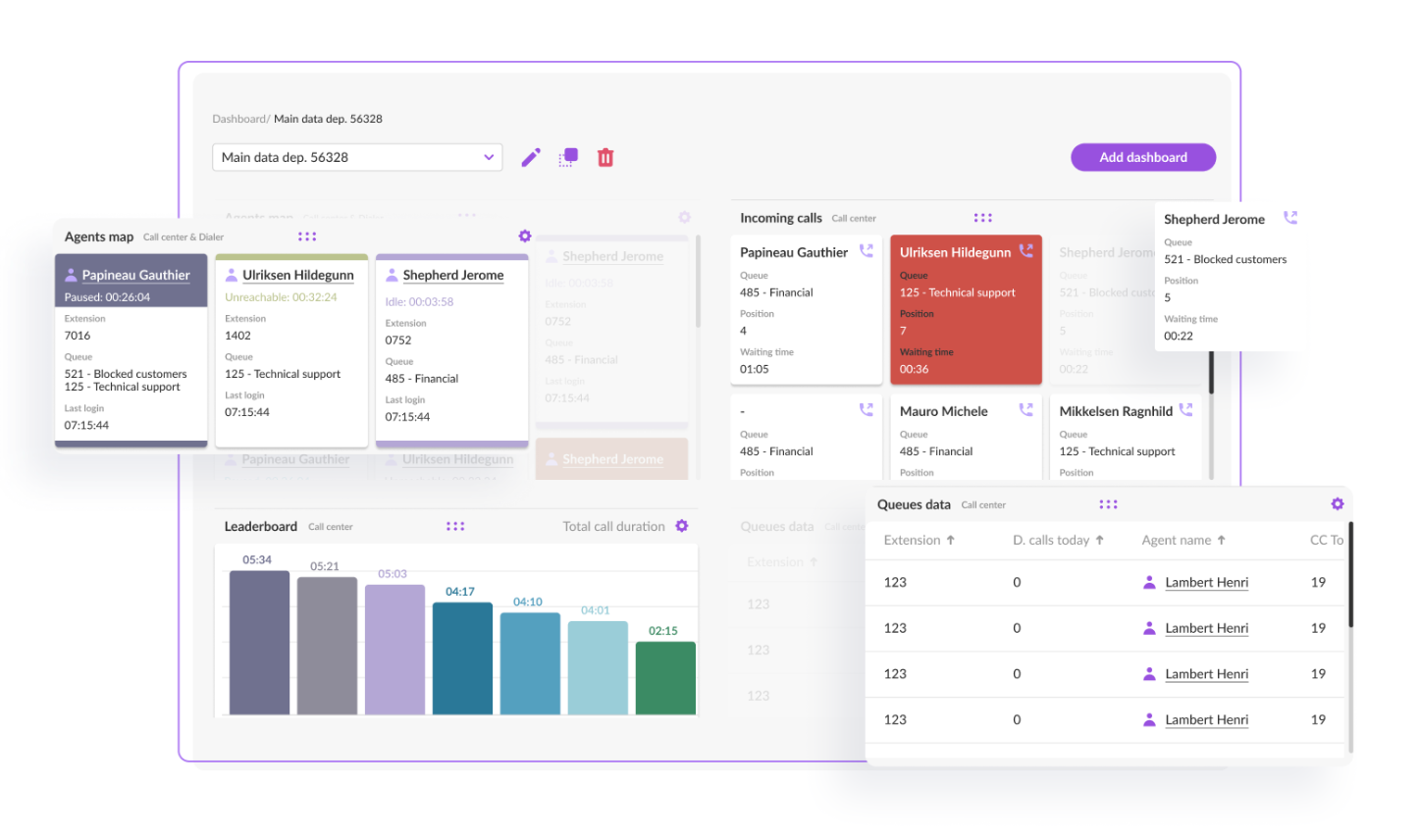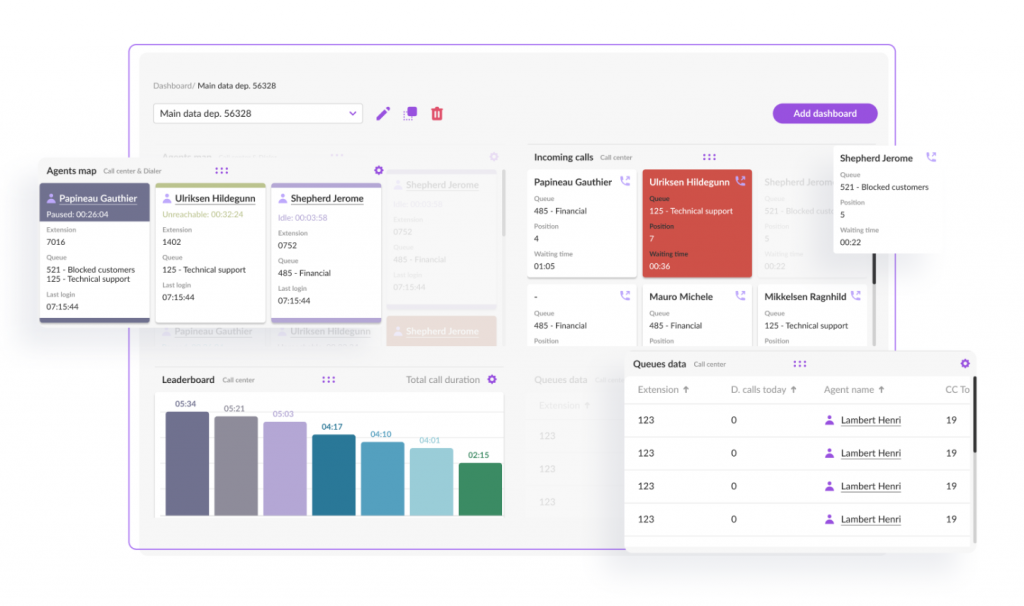 Book a demo with our sales team to get a deeper insight into how VoiceSpin's contact center solutions can help you cut down on your call center operating costs, all while keeping your service level consistently high.